Christine Duncan, chief executive of Scottish Families Affected by Alcohol and Drugs, believes a new training method can give family members a way to help loved ones battling substance misuse
Every story matters. The story of a family member who has been affected by another's chaotic lifestyle choices is both important in its own right and powerful in influencing a substance misuser into recovery. I have a long history of listening to these often otherwise unheard stories. Before becoming the chief executive at Scottish Families Affected by Alcohol and Drugs, I spent several years working with survivors of domestic abuse.
The question that is central to the way I evaluate the direction we take as an organisation is this: what support is out there for families? What programmes are bringing solutions?
Community Reinforcement and Family Training (Craft) is a tool for working with family members who have been affected by another's substance misuse. I was renewed in my passion for Craft after meeting family members in a peer-support group a few years ago in Edinburgh who had been through a programme that was similar in its emphasis to Craft. These were individuals whose stories were painful and their situations perhaps unchanged over many years but their resilience inspiring and their hope for the future heartening.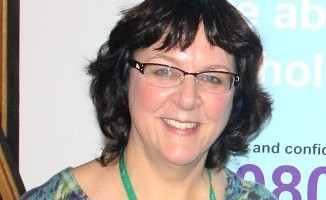 We must offer family members a level of service that supports them in finding a sustainable and hopeful way of living life, not dependent on the choices or lifestyle of a loved one. We are running a Craft event this September, which I can whole-heartedly endorse because it's making a remarkable and tangible impact in the lives of its participants.
Dr Robert Meyers, the clinical lead and world expert on Craft, will come to teach the programme in Scotland.
Discussing Meyers' approach, Professor William R Miller from the University of New Mexico, said: "For decades it was believed that there was nothing one could do to help substance abusing loved ones until they hit bottom or that heavy-handed confrontational tactics were necessary. Bob Meyers has developed a remarkably effective and gentle method for working with family members and concerned significant others to help their unmotivated loved ones get into treatment. It is no longer necessary to feel helpless and hopeless."
Craft is an evidence-based intervention, which for me is the deciding factor in choosing to support and launch the Craft programme in Scotland. I am excited by the potential it holds for bringing transformation to families in Scotland who are affected by alcohol and drug misuse.
So I invite you to join us in September 2014 at our Craft masterclass on Monday 22 September in Edinburgh to hear how Craft works and if you're already aware of Craft then come to the three-day training event from 23 to 25 September in Glasgow. Places are limited so go to our website for full details and to book your place!
Christine Duncan is chief executive of Scottish Families Affected by Alcohol & Drugs.
Find out about Scottish Families Affected By Alcohol & Drugs on Facebook and Twitter.