Graeme Russell housing services director at Dunedin Canmore Housing explains some of the new initiatives they've introduced after running Scotland's first direct payment pilot last year.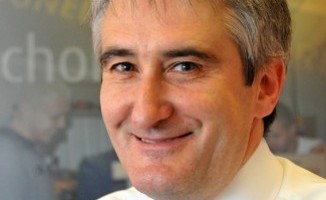 As Scotland's only direct payment demonstration project participant, Dunedin Canmore Housing has gained invaluable experience and insight into the challenges likely to arise for housing associations with the introduction of Universal Credit and rent direct payments.
Involvement in this project forced Dunedin Canmore to work hard and we are now much more aware of the circumstances and challenges confronting our tenants and their digital and financial capacity to pay their rents themselves.
We also more fully appreciate the resources and commitments required by landlords to ensure regular rent payments are sustained in the new and emerging environment.
Through this project we engaged with a wider range of support and advisory partnerships, established new relationships and developed joint working and appropriate referral arrangements.
We also attuned staff, board members and tenants groups to the challenges and practices that will require attention or adjustment in the coming months to ensure that our organisation is best placed to assist our tenants to the best of our abilities.
We need to effectively prepare ourselves and our tenants for these substantial changes
Now that the demonstration project is over, however, we are doing even more to prepare for the introduction of Universal Credit.
So, we have separated housing management and support from rent collection functions. In our experience, housing officers could not address rental debt issues while also providing money advice and tenancy sustainment guidance.
We have also introduced more focused telephone and digital communication methods, relying less on face-to-face contact when dealing with rent debt issues.
Working on enhancing our pre-tenancy advice and support, introducing triage mechanisms to address crisis or potential crisis situations and developing our welfare rights, money advice and tenancy support functions are all key to ensuring this process runs smoothly.
Before Universal Credit is introduce, we are also set to engage specialist energy advice staff, whose remit will be to aid tenants minimise fuel poverty.
From a technical point of view, we are adjusting IT rent accounting systems and establishing more intuitive rent monitoring systems. We are examining our rent collection mechanisms, associated transactional charges and administrative costs, and considering whether tenants who can adapt to direct payment should be transferred early.
Social landlords have a couple of years grace and time to prepare for the marked changes which will occur with Universal Credit introduction. However, we all need to use that time effectively to prepare ourselves and our tenants for these substantial changes.