"The problem of our age is the proper administration of wealth, so that the ties of brotherhood may still bind together the rich and poor in harmonious relationship."
Andrew Carnegie, The Gospel of Wealth
(1835 – 1919)
Andrew Carnegie was a Scottish business magnate and philanthropist who famously authored the 'Gospel of Wealth' – purporting that wealthy people are morally obligated to give their money back to others in society. It's a fascinating read and and one I highly recommend to fellow fundraisers.
UK Giving Is Growing
Thankfully, today, we have thousands of people distributing their wealth through charitable trusts and foundations, each with the core purpose of positively transforming the lives of people and society. According to the Association of Charitable Foundations (ACF), there are more than 10,000 trusts and foundations nationwide, with the top 300 distributing £3.3 billion in the last year alone (10.9% growth on the previous year). Currently, on average, four new foundations are being created in the UK each week, which, interestingly, exceeds the stats for many of our European neighbours. Whilst competition for grants is increasing, the trend is for people to be more generous, with the UK continuing to give more per head than in any other European country.
Christopher Carnie's book "How Philanthropy Is Changing Europe" is full of great insights if you really want to understand the wider context of this arena.
What is clear then is that we're part of a nation that wants to give, and the opportunities to access grants for charitable causes are growing all the time. Whilst charities are rightly being encouraged to think more creatively about how they generate income and consider the long term sustainability of their work, I still believe that grant giving as a valuable source should not be overlooked. The funding is out there, and if your charity is ready to make a difference, I would advise you do all you can to maximize income through this channel as part of a broader fundraising strategy.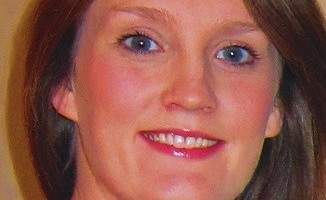 Improve Your Chances Of Success
Grant application rejections usually fall into one of the following categories:
Not eligible to apply according to programme guidance
Project is not well planned
Project is not presented clearly
Requested costs are not eligible
Budget does not add up or is not sensible
Requesting too much or too little
Form not completed fully
Failure to enclose the requested documents

Competition is fierce! Awards for All is one of the most popular funding programmes in the UK and in a blog post from September 2018, they stated that they have seen their success rate fall to 37% due to an increase in the number of applications they are receiving. Charities, therefore, need to make their applications stand above the rest for all the right reasons.
To maximize your chances of success, I would argue that you need to take a step back and think about your project from a number of different angles:
Have you done the groundwork?
Are you credible?
Is there a need?
Does the budget stack up?
Can you deliver?

These are the key headings of my 'Assessment Checklist' tool in which I provide a series of key questions to consider before you submit your grant applications. The questions posed will be important considerations for the majority of donors, so if you can't answer them positively, you have an opportunity to strengthen your work and avoid a rejection. Think of it as a pre-assessment before the real thing. A little tip – it might be worth asking somebody who is less involved in the detail to carry out the checks for you.
For a limited time I'm giving away free copies of my Assessment Checklist. If you would like a copy, please email [email protected] with Assessment Checklist in the subject box and I'd be delighted to share it with you.
At a fundraising conference I attended a couple of years back, there was a Q&A with some of the largest UK trust funders. Somebody wisely said you need 'PASSION WITH A PLAN'. I think this sums it up perfectly.
Lyndsey Tigar is the founder of Fundraising Club