Leigh McLean was one of four inspirational mums who battled five days of gruelling physical challenges for Sport Relief
The Mother of all Challenges saw myself, three other mums and Alex Jones from the One Show swim across Loch Ness, hike up Helvellyn, cycle in the Lake District, crawl below Brecon Beacons and take part in a marathon in Wales.
I am one of those people who enjoys watching Sport Relief and Children in Need, I like seeing the celebs push themselves. But I'm not a celeb, I never thought of myself as fit and I'm the wrong side of 40 – so I didn't think I would ever take part in one of the challenges.
I started working with a personal trainer in the gym and he said I should aim for an Iron Woman triathlon event. I laughed, but he was being serious and said I should aim high.
I had the One Show on in the background one night and Alex Jones was talking about the challenge. I just got my iPad out and applied for it there and then.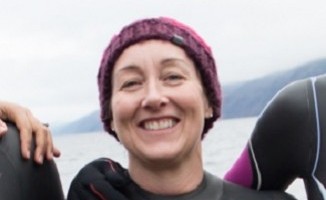 I never thought I would be picked, and even as I went through the selection process I thought there would be a reason why I wouldn't be selected. When the four of us who were picked met for the first time we all said how gobsmacked we felt to be taking part.
Putting us all together could have went disastrously wrong. We didn't really have anything in common, other than that we were mums with a story, but we got along very well and everyone was cheering on and supporting each other. Knowing that the others were screaming you on was great, and there were parts of the challenge I wouldn't have got through without the others.
Alex was lovely, she was so down to earth. I have never really met anyone who has been in the public eye, and thought she might have been a TV persona. But she did the whole thing ,the same as everybody else, and was a true part of the team.
The swim was one of the main things that was worrying me going into the challenge – I'm not a swimmer and I don't enjoy it. It was tough and we were all glad to get it out of the way. I enjoyed the hike the next day, even though the weather was challenging. The cycle was horrific, which surprised me, it was just so steep.
It was an amazing feeling at the end of the challenge after the marathon, which I really enjoyed. I'm going to sign up for a half marathon later in the year, and may work towards doing another full one.
Sport Relief is about health and wellbeing and what linked us is that we all had experience of maternal health issues. For me it was about raising awareness of IVF. This year is the 40th anniversary of the first IVF child born in in Britain, Louise Brown. Since then there has been more than a quarter of a million babies born who wouldn't have arrived had it not been for IVF, including my twins.
Most people have heard of IVF, but may not know that much about it or have misconceptions. People don't know what it means in practice: for example they give you drugs that put you through the menopause for a month and you use an epi-pen style device rather than a traditional needle to inject yourself in the stomach once a day.
It affects lots of people differently, and everyone has different experiences. But awareness can give a much better idea of what it involves, and means that people shouldn't worry to talk about it.
Leigh McLean took on the Mother of all Challenges to raise funds for Sport Relief. So far the challenge has raised more than £725,000 and you can sponsor the mums online.