An annual income rise of 6% in 2013 is good news for Scottish charities but professional fundraisers mustn't get complacent says David Cunningham, chief executive of the Archie Foundation and chair of Scottish Standards Committee, Institute of Fundraising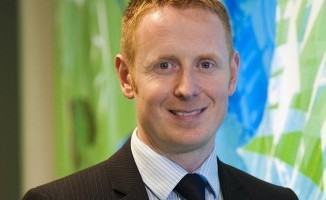 We warmly welcome the news that Scottish charities have enjoyed an increase in annual income of 6% in 2013, it is good news for the sector and it is good news for the thousands of organisations delivering frontline services throughout Scotland.
The last few years have been challenging for many, if not the vast majority, of Scottish charities. In particular, charities who found themselves over reliant on just one source of income in 2008 faced an unprecedented fight for survival in the years that followed. Not all were successful.
The news that income is now growing in the Scottish charitable sector at a rate well above inflation is therefore greeted with even more enthusiasm than might otherwise be the case.
Closer inspection of the figures does merit a measure of caution to be added however. Confidence may be returning to the economy but it remains fragile and it is clear there is much work to be done, but the trends are certainly pointing in the right direction.
It is perhaps most interesting to see such a surge in philanthropic giving with seven of the top 20 most improved charities in 2013 (who already had incomes greater than £1m) being foundations and grant making organisations.
Does this mean we should urge fundraisers to, for example, abandon more labour intensive community fundraising models for a re-focus on grant making organisations? I'd suggest not.
The economic downturn hit not only the charities delivering services but those making grants too. Those who found, or were forced to develop, new income streams from local communities should embrace those donors more than ever, and never let go. Those donors ought to be a solid base upon which you can now build, no matter what the economic climate has in store.
That said, with more income potentially also available from trusts and foundations in the years to come, those who do choose to grow by focusing on these organisations would do well to remember that they've had a hard few years too. So more professional approaches, better-researched applications, more evidence of impact – all of these things are likely to be the norm going forward.
Fundraisers should be proud of the sector-wide increase in income but they may have to work harder, prepare (both themselves and their 'asks') better and know their impact fully if they are to enjoy the fruits of the sector's new growth.