Hannah Brisbane on what needs to happen now to improve lives for girls and young women in 2019 and beyond
This year has been momentous and busy year for women and girls in so many ways. In 2018, we celebrated 100 years since the first women gained the right to vote. We joined voices with women across the world to take a stand against harassment in the #MeToo movement. And we've seen the impact girls and young women can have when they make their voices heard – from securing free period products in schools to the record numbers of young women across the globe who are running for political office.
During the Year of Young People, it has been great to see so many young women's voices heard and as the year comes to an end there is certainly a lot to look back on and celebrate. However, this is also a time to recognise the problems that still exist and think about how we can improve the lives' of girls and young women in the coming year and beyond.
Girlguiding Scotland's new research, Girls in Scotland, is an important tool that can help us do this. The research, which gives a snapshot into girls' everyday lives, shows that inequalities still affect girls in Scotland today. It found that as many as 15% of girls and young women aged 7-25 feel unhappy most of the time. Furthermore, happiness is declining as girls get older. Only 40% of girls 7-11 told us that they felt very happy but this figure halves to 19% amongst girls aged between 18 and 25.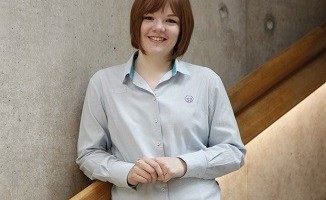 While it is tempting to look for a "one size fits all" solution to these figures, it is clear that there is no one single source of unhappiness. Instead, the situation is much more complex than this, with girls telling us they feel all kinds of pressures every day, such as stress from schoolwork and the need to keep up with unrealistic expectations they see on social media.
Our research also showed that there is an additional pressure that comes from being a girl in today's unequal world. 77% of girls aged 12-25 told us that they were treated differently because they are female, with 28% saying that this happens often or always. Worryingly, nearly one in two said that they felt they would have more freedom to go out by themselves' if they were a boy.
Ultimately, this research shows that inequality affects girls in all sorts of ways. One seven year old we spoke to told us that she had to wear dresses, be on her best behaviour and wasn't allowed to climb trees. Another girl, who is 15, said that she felt pressure to look like the Kardashians on social media and believed she had to look perfect all the time. It is clear these issues start affecting girls early on with some girls as young as seven telling us that men stared at them and that boys thought they were soft or couldn't do the same things as them. As girls get older, there are added pressures of living up to unrealistic beauty standards in the media and online, everyday experiences of harassment and abuse and a fear that, even in 2018, being a woman will hold them back in their careers.
Two in three girls said they would like to be a leader in their chosen career. While this is definitely something to welcome, sadly girls know there are still barriers that could make this difficult for them. For example, 45% of girls aged 17 to 25 believed that becoming a leader would be more difficult because they are female, while 43% believed the same about getting a well paid job. In addition to this, nine in 10 girls told us that they expected to split childcare and housework equally with a future partner but up to 71% were still worried about balancing their career and family life.
This research gives a true picture of the way inequalities continue to have a negative impact on girls' lives in Scotland. I hope that it will spur into action decision-makers, educators and everyone with a stake in girl's lives and their futures. We have the opportunity to take action now so that girls today and in the future can enjoy true equality – something that is long overdue.
Hannah Brisbane is Girlguiding's Scotland's lead volunteer for voice