Martin Dorchester says that those fighting knife crime down south could learn lessons from what has happened in Scotland
Latest Office of National Statistics' figures show that knife crime has risen to record levels in England and Wales. The number of knife offences rose by 6% last year to 40,829, equivalent to more than 110 a day and the highest level since records began.
It has reached epidemic proportions in London in particular, leaving authorities at a loss for an effective solution. A feeling civic leaders in Glasgow know all too well. Ten years ago knife crime was in danger of spiralling out of control, with certain areas of the city becoming virtual no-go zones due to inter-gang violence.
Today the picture is very different, gang culture no longer has a grip on the city's sprawling social housing schemes, and there are now fewer victims of knife crime within these communities.
The turning point was a realisation by the city authorities and partners that something radical and innovative had to be done. They found the answer in the Includem model.
We teamed up with the Police's Violence Reduction Unit in 2010 to devise a community-based alternative to custody and secure care for young persistent and violent offenders aged 14-21.
The Gangs Project engaged young people within their own communities, building strong trusting relationships and encouraging them to think differently about their behaviour and the way they made decisions.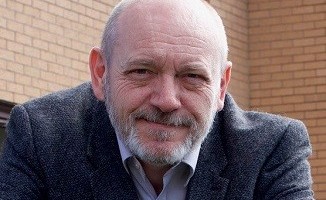 Its core aim was to reduce incidents of youth violence in the community and reduce the number of victims of violent crime.
We worked intensively with a targeted group of gang members identified by Police as active. A classic carrot and stick approach, we worked with the Police to explain what would happen if their pattern of behaviour continued, but more importantly gave them an alternative.
This alternative was specialist and intensive 1:1 support from Includem staff aided by our intervention modal 'A Better Life' which aims to help change behaviour. In short, we gave identified young people access to the tools they needed to turn their lives around. We helped them realise the consequences of their actions and worked with them to steer them down a different life path.
What did it achieve? Well, over its two year period of operation evidence showed that offending behaviour reduced both in severity and volume in the six months post intervention with the target group, with re-offending rates greatly reduced.
Nearly 80% of those who engaged with the programme said their perceptions of offending had changed for the better, but more importantly convictions for crimes with weapons in the target group had dropped from a baseline of 20% to virtually zero post programme.
We still use the A Better Life toolkit, now it is aimed at transforming the lives of some of the most vulnerable and at risk young people in our community. Giving them the ability to change their lives for the better, as we helped do for Glasgow gang members a decade ago.
The Includem approach is is not an easy or fast solution, but it does work. The authorities south of the border are beginning to wake up to the fact that there is no quick fix. But with resolve and determination the idea that carrying a knife is the norm can be reversed, and the senseless loss of young lives can be stopped.
Martin Dorchester is chief executive of Includem