Neil Ratley hits the trails on the CashBack Change Cycle programme and reveals how it helps life and cycling skills
A rush of vibrant green fills and blurs my senses and bursts of bright sunlight explode like flash bulbs into my eyes. It's tough to keep my focus on the narrow dirt track below me. Tree roots seem to reach out from the earth to grab at my tyres and rocks rise out of nowhere to bounce me off into the mossy undergrowth.
I'm in the Scottish Borders under the canopy of Glentress Forest - a mountain biking Mecca deep in the heart of the stunning Tweed Valley – with a group of young people taking part in a mountain bike training session. The skills focused day is part of an innovative employability programme designed to help disadvantaged Scottish youths.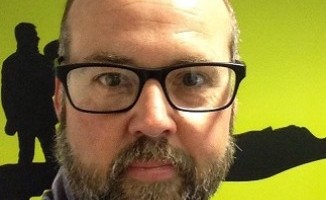 Building a bike and learning how to maintain and ride it are a major part of the programme. But other key elements include employability sessions, CV writing workshops, providing several qualifications, teaching participants effective communication, and giving them workshop experience along with a short wilderness residential that has work-related tasks. On completion, participants ride off with the skills and means to move towards employment education or training. Time on the programme also means they learn about responsibility and getting up to be at a job or college Monday to Friday.
Many young adults referred to Venture Trust have come from life circumstances where they are not given the best start. They are often dealing with one or more of the following: poverty, alcohol and drug addiction, poor family relationships, mental health issues, learning and housing issues. The majority also have had little or no work experience.
There are many agencies getting young people ready for work but most of those young adults already have the soft skills to engage in training or to start working. The people we help first require significant investment to achieve greater stability – addressing chaotic or destructive behaviours to become ready for training and employment so that they can sustain a job.
Our personal development programme for young people helps participants set out and achieve their goals, grow in confidence and stability. We support participants to work on skills such as establishing trust, personal boundaries, consequential thinking, problem solving, dealing with challenging situations, and responsibility and accountability. These life skills need to be acquired before long-term unemployment and the issues this brings can be tackled.
Learning and taking on the skills and techniques of mountain biking is not just about having a good time for participants on the Cashback Change Cycle programme. It is all part of the personal development and growth towards having a better future.
Armed with the skills acquired during their time with Venture Trust, in the employability workshops, bicycle workshops of our partners Bike for Good and The Bike Station, and on the trails of Glentress, participants will have the confidence to apply for jobs, college or training opportunities. They will also have the means – a mountain bike they have built – to hunt for a job, access services, attend further training courses, get to work, and return to the forest trails.
Along with gaining the skills to succeed in life, a programme like Change Cycle with time away from their usual environment can help with mental and physical wellbeing. For example, John was a habitual cannabis user. Since engaging with Venture Trust he has drastically cut down on his use of cannabis. Brian will not be able to have a drink while he is on the programme. And for others it is a chance to be away from the stress of living in supported housing and being around influential peers.
Neil Ratley is a communications and marketing officer for the Venture Trust. The names of participants of the programme have been change to protect their identity.