Lee Peyton founded Breaking Strain Events with business partner Garry Mackay and has helped raised £1m for charity
When we first unofficially set up Breaking Strain back in 2008 it was initially just a platform to get free kit for the relatively stupid outdoorsy things we were doing at the time. In exchange for the kit, we did a bit of blogging, gear reviews and testing and a few interviews but it was never an events company. That we kind of fell in to through unfortunate circumstances.
Our first mass-participation event, if you can call 28 participants mass-participation, was the Sally Challenge in 2011. Our friend wanted to put on an event to raise some money for the charity that was supporting his mum, Sally, who had cancer; so he came to Garry, my business partner, and I. Tragically, Sally died in December 2011 but not before she was able to give out the medals to all the competitors who took on the 13 mile cycle and 10 mile run at the first event. Over the course of five years the event generated almost £100,000 for two benefiting charities.
I'm pretty fortunate to have a job I absolutely love, get to travel to some fairly nice places, do fun things but more importantly get to meet some totally inspirational people raising money for charity.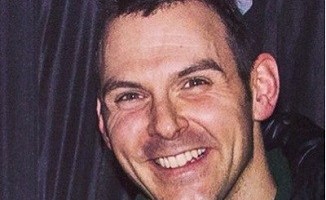 Despite a lot of hard work we've also been lucky enough to be in the right place at the right time. In 2012, Greg McEwan wanted to do a challenging event before he got too old (he was in his mid-20s!) so we came up with Epic 2012, a 480 mile bike, run, climb, paddle event from the south west of Scotland to John o' Groats that raised £30,000 for the now Glasgow Children's Hospital Charity. This led us to work with the Tommy Burns Skin Cancer Trust and after a five day cycling between all the Scottish Premier League football grounds, the challenge finished pitch-side at Celtic Park with former Celtic and Republic of Ireland goalkeeper, Packie Bonner, who was a participant, being interviewed live on Sky Sports with our branding in the background. The rest, as they say, is history.
Since 2015, when I started to hatch the plan to leave the fire service to focus fully on Breaking Strain, we've been incredibly fortunate to work with some great Scottish and national charities. Our first Arctic trek for Edinburgh-based kid's cancer charity, It's Good 2 Give, raised a whopping £150,000 which went a part way to funding the build of the Ripple Retreat. The same year we started working with Glasgow's Children's Hospital Charity delivering a range of events including a cycle, 10K sponsored walk and an Arctic trek (which raised £200,000). This September the charity are trekking in the Alps. A similar fundraising amount would be incredible (no pressure!).
We don't believe that charities should be exploited when they want to hold fundraising events. We've been pretty clear on that from the beginning. We like charities, they do some truly amazing work and are staffed by incredibly dedicated people.
What we've seen through our own races, challenges and treks is that people are at their best when they are faced with adversity. We've seen people battling back from cancer and run a 50K, families running in memory of their loved ones, and communities getting behind causes.
Let's be clear, we're not taking any credit for the fundraising: they put the hard work in raising the money and we only facilitated the events. When we started doing the event side of things we realised that we could have a more positive impact by putting on events rather than running them ourselves. In the past we might've raised £500 by running a marathon but by putting on an event of the scale of Run the Blades, for example, we can have a far bigger financial impact and help more charities.
Lee Peyton is the co-founder of Breaking Strain Events, which helps individuals and organisations organise overseas treks and other bespoke events. The organisation has received support from Business Gateway's DigitalBoost programme, which is funded by Digital Scotland.