Camilla Byk, editor of Podium.me, explains how this unique site is giving voice to the views of young reporters across the UK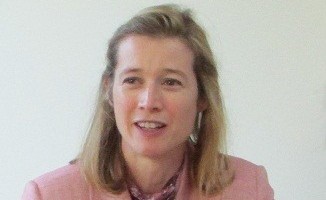 When did you last hear a teenager interviewed on the radio or TV? Were they a celebrity, or were they telling a shocking story? Were they interviewed by a presenter who talked down to them? Were they given enough time to talk beyond the subject on the media channel's agenda?
I don't know about you, but these scenarios above have been my experience of hearing teen views on the mainstream media. My response to this was to create a totally new way of broadcasting the stories of the under 20s and this is how Podium.me was born.
We have a growing team of more than 130 journalists across the UK in towns, villages and islands who can use their smartphones or dictaphones to record the views of people around them. The journalists suggest ideas and these are scheduled into daily podcasts that anyone in the team can contribute to.
This is a great way for young people to learn how to think widely beyond their own experiences, talk to people they don't know, and grow in confidence. We work with 43 universities, and organisations like Brook, Girlguiding and the Princes Trust to give anyone who is interested the opportunity to hear their views on air.
As well as our own daily podcast on Podium.me we also contribute to BBC programmes on Radio 1 and Radio 4 and we're working with the Thomson Reuters Foundation on stories.
One journalist who has just completed a 10-day internship with us in Cardiff said: "I really loved being involved with Podium.me by knowing my work is a part of all the amazing podcasts featured on the website by fellow journalists and those at Podium HQ – podcasts which some days can make me laugh, some days can make me so emotional, and some days can really make me think about a topic and question current debates!
"I honestly really admire how Podium.me discusses such a wide range of topics and gives young people a voice within the media, which most of the time just speaks on their behalf or paints them in a negative light. The station doesn't shy away from important debates facing the whole country or world, which I find really inspiring as it doesn't dumb down young people by giving the impression that they wouldn't have enough knowledge to give a valued and worthwhile opinion on whatever is being discussed!"
If you work with young people and you would like to get them out recording, encourage them to click Podium.me to get started and within a week they can hear their views included in a podcast. This is such a powerful, yet safe, anonymous way to help young people to represent themselves on a national platform. We look forward to hearing from you.
This blog was originally published on the YouthLink Scotland website. Read more blogs from YouthLink Scotland.