Duncan Dunlop, chief executive of Who Cares? Scotland,explains why a decline in young people classed as Neet is good news for some but not for those with additional support needs
New Scottish Government figures out today show a decline in the rate of its young people classified as Neet (not in education, employment or training) in every local authority in Scotland.
The Scottish Children's Services Coalition is clearly delighted to see this decline, but for many of those with additional support needs, such as learning difficulties and those with care experience, the picture is not quite so rosy.
Those school leavers are less likely to be in education, employment and training than their peers. And for care leavers this figure is even worse, with one in three unemployed 9 months after leaving school.
In addition, out of 25,691 modern apprenticeship starts in 2012/13, only 63 were taken up by people with a declared disability. This represents a 0.2% share of all starts against the youth population share of 8%.
The recent Wood Commission report on developing Scotland's young workforce recommended greater support for this group, which is to be welcomed.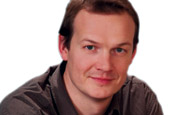 Key recommendations include prioritising career advice and work experience for young disabled people and care leavers at school; setting targets for the number of Modern Apprenticeships going to those in these categories and encouraging and supporting employers to take these young people on.
We are really glad that the Scottish Government has committed to working on these recommendations in full and are ensuring that young people with ASN and care experience receive the jobs and opportunities they deserve, for their good and for the good of society as a whole.
Duncan Dunlop is chief executive of Who Cares? Scotland.