Jane Bruce feels as light as a feather after giving up her job as director of Venture Scotland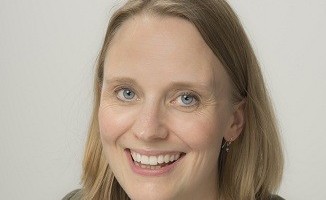 The impact of stress has been revealed to me in an interesting way since I left my post as director of Venture Scotland a month ago. The transition has felt like having a succession of heavy weights lifted from my shoulders. The weight of responsibility for ensuring funds are raised; that programmes are impactful; and for the welfare of staff, volunteers and vulnerable young people – these burdens all gone overnight.
I walk taller, I laugh more easily and I sleep like a log. For the first time in a very long time I have excess energy and I use it to exercise like a demon. I eat better and have lost half a stone, just like that.
So why is anyone daft enough to be a charity chief executive? Of course the things that make charity leadership hard are also what make it so compelling. Seeing the positive impact of your efforts on individuals and an organisation is addictive and it requires a strong will not to be all-consumed by the job.
The most revealing thing about stepping away from such a role is that I actually thought I was looking after myself pretty well. On starting a family a few years ago, I put great efforts into maintaining a better work/life balance and to proactively managing my stress levels.
The most revealing thing about stepping away from such a role is that I actually thought I was looking after myself pretty well
For example, I employed a counsellor to act as an external supervisor for myself and my staff team, who could support us in managing the pressures of our work. And I began to meditate four to five days a week with a view to calming my thoughts and improving my sleep.
All good stuff but my recent experiences mean when I return to the fray in a leadership role again, I will aim to take even better care of myself and establish a culture where the promotion of wellbeing is given even greater prominence.
This is another lesson emphasised by the Clore Social Leadership Programme, which places equal importance on the parts of a maxim "Be yourself, know yourself, look after yourself". The programme encourages fellows to ditch the notion they have to flog themselves to be a good leader. On the contrary, we are told to develop our resilience and identify ways to cope better with stress.
After all, a leader who works so hard they suffer a breakdown or ill health is no good to anyone. Worse still, such a leader most likely fosters an unhealthy culture that infringes on other team member's work/life boundaries
"When was the last time we all went to the dentist?" asked an old colleague of mine during a particularly busy time at work. The question is a great benchmark for measuring if you and your team members are really looking after themselves.
Jane Bruce has left Venture Scotland to become a Clore Social Leadership fellow. This blog is part of a TFN series exploring her journey.
The Clore Social Leadership Programme 2015 is now open for applications. Apply before 2 June.