Alastair Keatinge reflects on the Charity Commission probe into allegations of inappropriate behaviour at the charity
The report published by the Charity Commission last week concerning the way in which Save the Children handled allegations of sexual harassment and inappropriate behaviour is a stark reminder of what's at stake when important, but often overlooked, governance processes are not in place or properly implemented.
The report, which details the findings of an investigation that has been underway since 2018, does not make for easy reading and demonstrates how a lack of robustness in addressing serious allegations, such as those levelled in this case, can rock even the biggest of organisations to their core.
Trust in the context of a charity, and indeed many other organisations, is a bit akin to how Thomas Hughes describes a "character for steadiness" in Tom Brown's Schooldays - once gone, not easily recovered. The report notes the significant progress that has been made within Save the Children since investigations commenced, however it echoes this analogy noting the organisation will have to work very hard to restore its reputation.
Not only does the report note the serious deficiencies in reporting and investigation, it also notes Save the Children was "unduly defensive" and issued statements that were "not wholly correct." How a charity responds in the face of such a crisis often defines their path back to credibility and, as with many things in life, self-awareness and humility go a long way in this regard.
It would be naïve to think inappropriate behaviour does not occur within Scottish charities, but a balance needs to be struck between emphasising the need for giving appropriate priority to having the right culture and behaviours and tarnishing the vast majority of charities who get it right.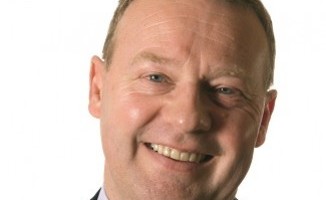 To reduce the likelihood of inappropriate behaviour within third sector organisations the broader culture needs to be changed with more transparency and honesty, particularly from those in positions of power. Whilst culture is behavioural in nature, it is shaped by the processes and structures within which it operates and the skills, capacity and judgement of the people who operate them.
The report details the "wider lessons" from this incident, and it should be required reading for all charity leaders, both employees and trustees. It reiterates the importance of the role of trustees and the responsibility they have to take an active interest in the culture and handling of poor behaviour within their organisations. To do this, the report also highlights the importance of senior management providing accurate and timely information to their Boards to allow them to deliver on their duties.
In this day and age, seeking to deflect negative media attention through "spin" under the guise of protecting an organisation's reputation is the very thing likely to do it further damage and slow the recovery of its reputation in the long term.
It's simply a fact of life that bad things can and do happen within organisations, and often there's very little that can be done to prevent them. However, what defines an organisation, and the lesson for charity leaders in Scotland, is what it does in response.
Alastair Keatinge is the head of charity law and a partner at Lindsays. He is accredited as a specialist in charity law by the Law Society of Scotland.