​Bruce McInnes runs a campaign encouraging local retailers in Glasgow to source locally - and it's working
Shopkeepers get fed-up listening to me. I'm sure when they see me coming they would pull down the shutters if they got half a chance. Still, I've managed to get through to many with my message: eat and source local.
Eat Local was first devised three years ago by myself and my wife in Glasgow after living in Spain for the best part of 10 years. It struck us how much foodstuff Scotland imports from abroad when the same products are available locally. Even products such as bread is being imported here and there's really no excuse for that.
An owner of an unnamed Italian restaurant on Byres Road once told me it would be impossible for an Italian eatery to source locally. He then gave me the opportunity to run an inventory of his stock room and I returned an audit which indicated at least 90% of his stock could be sourced locally. That changed his thinking and his business model.
These audits are hugely successful. While it is easier to go to a cash and carry or just a few suppliers, most businesses are now very aware their customers are asking questions where the products they eat are sourced. We can point business owners in the right direction, inform them about cost and supply them with a list of local suppliers.
There has been a significant rise in retailers wanting to source local produce because customers are now demanding it. But the bigger battle is getting people to stop eating food out of season. We're eating products like strawberries all year round.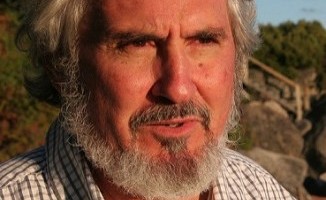 These come from North Africa or Spain, have been partially frozen and are almost tasteless. We should take it for granted a strawberry in December is wrong and has cost the planet dear.
Most people think souring local means extra cost; not usually. We conducted research in Glasgow showing that most products made within a 50 mile radius of the central belt were priced competitively alongside supermarket goods. In fact in some cases supermarkets were offering them dearer. So awareness is key.
We work in north Glasgow not just with retailers but schools too. If consumers become more aware where their food originates then that's half the battle - because there's a direct link between education and ethical living. And we want to get children on board from an early age it will reap rewards.
If consumers become more aware where their food originates then that's half the battle
We also promote social enterprise growers and producers to retailers. There have been a raft of bakeries setting up that are social firms; there are also a number of farms being operated on the same model, not to mention wholesale fruit and vegetable suppliers: the market is booming.
There's nothing political about the campaign to Eat Local; I just want to make the best of what we have, to minimise waste and help the planet exist a bit longer than current forecasts. My son has just opened a social enterprise bakery in Lanarkshire but though I'd love to give him a helping hand – and a wee plug – I've had to tell him I can't include him on our list of preferred suppliers. It's a wee bit too soon and I'd possibly get condemned for nepotism – or worse.