Tracey Bird sat on the judging panel of the Youth Philanthropy Awards at her local high school and was amazed with the results
I had a rare day out of the office last week and went back to school to learn more about how charities in my local area could access £3,000 of funding by engaging with students at the local high school.
On a rainy general election day I took cover from the developing storms (and that wasn't just the weather…) and sat on a judging panel for the final of the Youth Philanthropy Initiative. There I watched six teams of thirteen year olds each do a ten-minute presentation on why they thought their chosen local charity should get a £3,000 grant from YPI.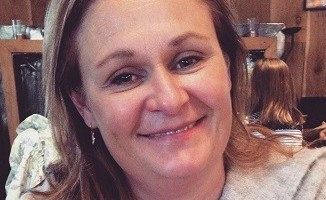 For weeks before, the teams had worked together to focus on a social issue that was important to them. They'd researched local charities and visited them to find out how they met the needs of their community. By doing this work, they not only learnt more about philanthropy and their local community, but also developed confidence and research skills, teamwork and leadership, and how to make a presentation.
The charities they chose worked in a variety of areas ranging from mental health to pilgrimage holidays for disabled and disadvantaged people, from foodbanks to helping those affected by the loss of a baby. Through every one of the presentations the students showed passion and commitment, and utilised some great video-making skills combining statistics, music and a strong emotive hook.
But it was really hard to judge.
It wasn't about the merits of the individual charities; instead, we had to look at the quality of the presentations.
But what great presentations they were, and the eventual winner of the £3,000 cheque was The Orchard Centre in Bonnyrigg.
All of the students stood up in front of the judges and their whole year group and demonstrated their knowledge and understanding of their chosen charity. They had to include details of the charity's current financial situation and what impact the £3,000 donation would have. Some had a personal connection with the issues, and were brave enough to tell a room full of their peers. They fielded questions from the audience, showed an understanding of the broader role of charities in society, and some even promised an ongoing commitment to their charities.
I've got three teenagers of my own, and this initiative to help change attitudes and behaviours and get young people engaged in all types of giving, is a great one. If it can also help bring the curriculum to life, develop employability skills, and offer a charity £3,000, then what's not to like?
There's five high schools participating in the scheme in Midlothian where I'm from, and over 200 across Scotland. Find out if your local school is signed up.
Tracey Bird is an Information Officer at the Scottish Council for Voluntary Organisations