Duncan Thorp explains why social enterprises will play a pivotal role in creating a better, more just society after the referendum on 18 September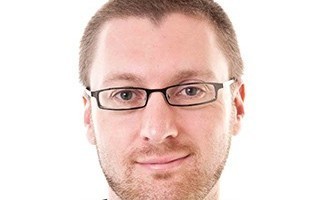 It's probably true to say that for many in our community there's a big majority in favour of silence when it comes to independence. Social enterprise is no different to any other sector or industry in this regard.
To speak out either way may be seen as bad for business. Alternatively it could be seen simply as a part of open democratic debate. Indeed there are organisations that are actively campaigning, such as Business for Scotland and Third Sector Yes, as well as individual SES members with strong views in both directions.
The role of campaign and membership bodies like Social Enterprise Scotland, the Scottish Council for Voluntary Organisations, the Confederation of British Industry Scotland, the Federaion of Small Businesses and many others is an interesting one. At the very least it's certainly right to provide our members with information from all sides and to facilitate discussion, so that a member can make informed decisions for their organisation. For example, Social Enterprise Scotland, while politically neutral, has jointly supported an open discussion event on the referendum and answered member enquiries.
With much to be decided as a result of any post-vote negotiations and future government policy on social enterprise it may be difficult to take a position anyway. There are legitimate arguments that have been made either way. We should also accept that some unanswered questions are simply part of the nature of the independence debate. Neutrality is inevitably boring but it's also essential to represent a range of opinions. As we've seen in the case of CBI Scotland, which faced a massive backlash after attempting to come out on the side of the no campaign, controversy is just around the corner.
We're creating a new economy that is urgently needed and at the same time solving entrenched social issues
Politically, the social enterprise community is in a curious position. Strong, current cross-party support for social enterprise in Scotland is recognised and appreciated by social entrepreneurs. The question that we need to think about is whether this support is more likely to continue with a yes or a no vote (or be unaffected). No one is talking about more powers going back to London but when it comes to further powers to benefit social enterprises and the people they serve, welfare and taxation are the two areas that are most often mentioned.
Certainly there are many different views on devolution, unionism or independence within social enterprises, but the key is also to get beyond that debate and into the wider question of what type of society Scotland should be. This is where we're united.
Innovative social enterprises are already taking forward a radical programme of social and environmental change, led by the values of equality, inclusiveness and putting people and planet first. These businesses are going beyond traditional models of delivery and creating a more sustainable Scotland for the long-term.
We want this journey to a new Scotland to include social enterprises in every sector, from co-operatives to housing associations, social firms, credit unions, development trusts and Community Interest Companies. By using these models we're creating a new economy that is urgently needed and at the same time solving entrenched social issues.
Yes the outcome of the referendum is important for every one of us ­– but regardless of the result we'll continue to campaign for a diverse and inventive social enterprise nation.
Duncan Thorp is policy and communications officer at Social Enterprise Scotland