Scott Lafferty discusses the importance of giving young carers the support they need to excel academically
The last six months have been a huge challenge and sacrifice for us all as we collectively try and beat Covid-19.
For Scotland's 690,000 unpaid carers the pandemic has augmented and intensified their caring responsibilities. For young carers and young adult carers, recent Carers Trust research demonstrates that lockdown restrictions and the pandemic has had a profound impact on their mental health and wellbeing. As well as reaffirming their consistent call for better support to enable them to live happy, healthy, fulfilling lives.
Over 12,000 unpaid carers studying across Scotland's 14 college regions who are studying at college alongside providing unpaid care for a family member or friend who is ill, frail, disabled or has mental health or addiction problems face additional challenges and barriers as they begin to embark on their college course this month.
Student carers continue to tell us that they face challenges accessing college, obtaining the necessary practical, emotional, and financial support they need to stay at college and successfully complete their studies. Such challenges impact the opportunities available to student carers to fulfil their potential and to go on to a positive destination either within further or higher education or the labour market.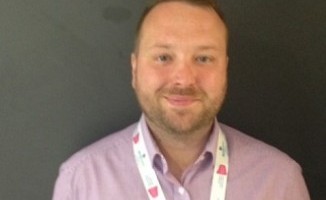 Ultimately, often the lack of understanding regarding the impact that unpaid caring responsibilities have on students can be a barrier to their education attainment and to accessing college in the first place. These dynamics have become more significant as Covid-19 extends the barriers and challenges student carers face, as student carers are often pulled two ways as they try and balance their studies with their caring role.
On the one hand student carers want to do well in their studies, be independent, achieve their goals, ambitions, and aspirations; and they also feel that they need to care for their families or friends. Signified strikingly by the fact that our previous research shows that student carers are four times more likely to drop out of college.
That is why Carers Trust Scotland and College Development Network (CDN) have joined forces to help improve support to over 12,000 student carers in Scotland. Supporting Student Carers at College is a new innovative free digital training module for all college staff across Scotland. It has been developed by Carers Trust Scotland and CDN from funding received by The Scottish Funding Council. The module will help college practitioners to better understand the challenges faced by many student carers, and it provides guidance on how to improve support for these students at college. Without question this new resource for college staff is timely and needed more than ever and we would encourage all college staff to engage with this e-module.
This new resource compliments existing work being undertaken by both organisations to raise awareness, improve identification and ensure adequate support is in place to give student carers a fair chance to be successful in their own education. Last year Carers Trust Scotland launched Going Further for Student Carers Recognition Award, a scheme to assist and encourage all 27 of Scotland's colleges to develop their policies and practices to improve support for student carers, and award good practice.
On behalf of Carers Trust Scotland, we are delighted to have worked with CDN to launch Supporting Student Carers at College, and we hope that we can all play our part to ensure that Scotland's unpaid carers at college have the same opportunities as their non-carer peers to go higher and further in their education while maintaining good health and wellbeing and being able to live a life alongside and beyond their caring responsibilities.
Scott Lafferty is development officer at Carers Trust Scotland