Joshua McCormick MSYP explains why one legacy of Glasgow 2014 should be improvements in human rights across the Commonwealth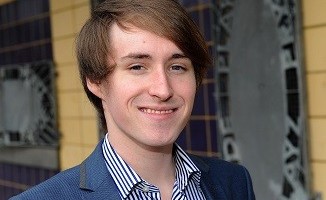 Humanity, Equality & Destiny was the motto of the Commonwealth games.
In 1891 Reverend Astley Cooper suggested a pan-Britannic, pan-Anglican contest and festival every four years with the aim of increasing goodwill and understanding in the British Empire: the spark of life that became the now Commonwealth Games. However, the Reverend would not find his idea truly implemented until 1930 when eleven nations took part in the British Empire Games in Hamilton, Canada. The Commonwealth Games has changed and evolved over the decades, becoming inclusive to woman in 1950 and people with disabilities in 1962.
Glasgow was in the spotlight as the Commonwealth Games arrived in the city. The eyes of the world fixed on Scotland watching, waiting, and anticipating greatness. With expectations becoming greater and greater as the opening ceremony approached, questions were being asked, will Glasgow deliver not only a great games but a better future for the country, and what will Scotland's message to the international community be?
The Scottish Youth Parliament's justice committee recognises the changing landscape of the country with the construction of new sporting facilities, more affordable sporting activities for young people, and a greater equality and inclusiveness being shown to disadvantaged groups in respect to sporting opportunities.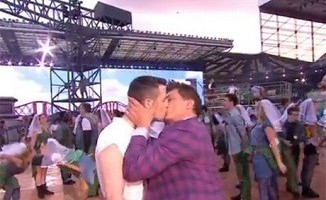 However, in recent years, disadvantaged groups across the Commonwealth have seen an exponential increase in violations towards their human rights and a complete disregard of this face from more developed member nations. Many minority groups within Commonwealth countries have seen freedom of speech and expression repealed, in many cases promoting further discrimination, greater violence, and in extreme cases, the death of vulnerable individuals.
It is important to recognise the Commonwealth is not the only place where human rights violations occur, and it is a misconception to believe all human rights violations within the Commonwealth occur in African nations; many violations come from outdated and highly discriminative colonial British laws. These laws may not still exist within our legal framework, but still remain within our society and our passive acceptance perpetuates human-rights violations.
The Commonwealth Games has given Glasgow the opportunity to create a legacy wider reaching and with a greater impact than anyone could imagine. A key element of that legacy should be the beginning of a dialogue between nations about human rights issues, a dialogue which will recognise and promote comprehensive protection for all individuals.
Joshua McCormick MSYP is justice convener of the Scottish Youth Parliament.
This blog was originally published on YouthLink Scotland's blog.