Amanda Ward says it is important to help people understand the context of death and dying
Death is normal. Most people are horrified to hear that whilst several hundreds are dying each day from Covid-19.
From the lack of context in the media, you would think that people are dying at perhaps ten times the normal rate. But in fact, the UK has around 600,000 deaths per year in any case, and around 60,000 in Scotland.
Covid-19 is not the main cause of death in the UK or in Scotland. If the total UK deaths from Covid-19 are kept to fewer than 20,000 as the government hopes (and which is probably realistic looking at figures so far) that would only amount to 4% of the normal death rate.
In Scotland the leading causes of death will continue to be heart disease: 6,615 (11.3%), dementia and Alzheimer's disease: 6,484 (11.1%) and lung cancer: 3,980 (6.8%).
The current restrictions are also increasing deaths from other causes due to (i) people not seeking treatment for other conditions because they believe the NHS is overwhelmed and (ii) increased short term and longer term mortality due to the very harsh socio-economic implications – especially on those who are already socially disadvantaged.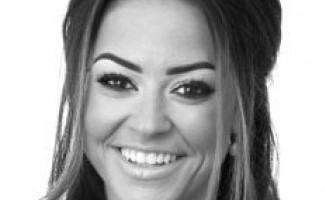 It is important to help people understand the context of death and dying more generally, to understand the range of causes of death and to make realistic choices accordingly. They cannot do this if they are vastly over-exposed to information on one cause of death to the disregard of others.
We will never persuade people to engage with the importance of end of life choices unless we can emphasise the 'normality' of death as part of the cycle of life. That's the whole idea of death cafes and other end-of-life initiatives that have come to the fore in recent years, but with only limited interest.
But now, many more people are having to face their own mortality. At FATE we have seen an increase in the number of people writing wills, advance directives and powers of attorney. In the light of the present circumstances and the importance of end of life planning, we can do a huge amount to make a real difference to people's lives. We can, with sensitivity and support, help people to see the 'normality' of death, and the need for families to engage in discussion and preparation.
The 'emotional insurance' of having your end of life plan in place is well documented – the reassurance it brings to have it completed is comforting. Friends at the End can help to support people practically by:
- Working with individuals who need our help to prepare Powers of Attorney and Advance Directives
- Offering advocacy and legal work around individual cases – especially if cases come to our attention of Covid-19 patients whose wishes or POAs or Advance Directives have not been properly taken into account.
- Advocating for proper palliative care for people with Covid-19 who choose to die at home. This is highly problematic given the current climate, but we must approach this from the position of fundamental human rights and it should be 'rights as usual' as much as practically possible.
If we can put the current pandemic in context, harness this newfound acceptance of our own mortality and support people to take practical steps to document their end of life wishes, then society as a whole will benefit, not only now when it is more important than ever, but when life returns to normality - as it surely will one day.
Amanda Ward is chief executive of Friends at the End (FATE). The charity works to promote knowledge about end of life choices and campaigns to see a change in the law to allow assisted dying. For more information see the website or phone 0141 356 4222.