Duncan Thorp questions whether our health service should continue to be run by the state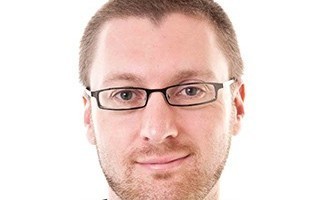 It's easy to identify social enterprises that are already delivering healthcare in communities across Scotland. From social care businesses to employment for disabled people. From specialist housing and healthy eating to mental health, physical exercise and general wellbeing services, social enterprises are driving positive change in health service delivery.
Large players like Cornerstone provide social care. Gallery on the Corner invests in people with autism. You Can Cook teaches that food is medicine. Mind's Well deals with self-harm support. Factory Skatepark does inclusive sports and Lorn and Oban Healthy Options links people with non-medical support as a "social prescription". There are many others, but what unites them is that they're local, responsive to need, flexible and innovative.
The underlying barrier to fundamental change in Scotland's healthcare is the structure of the NHS itself
A lot of activity is about illness prevention, healthy lifestyles and wellbeing promotion – a social model of healthcare instead of a medical model. This holistic healthcare is essential for improved health but also essential for limited public finances. The old way of delivering healthcare, when issues are at crisis point, is no longer viable.
But what about the NHS itself? Is it driving innovation and change?
At the recent annual gathering of NHS Scotland at the SECC in Glasgow there was much talk about third sector engagement and community assets. As well an awareness that jargon, like co-production, is nonsensical to most people. Technology was rightly being promoted as a solution to improving healthcare. The people I met were caring and genuine, with a commitment to patient needs.
There are examples of innovation, like health and social care integration. Ready for Business has been working on community benefits for the third sector and NHS contracts and City of Edinburgh Council and NHS Lothian have been working with carer organisations. There's the Scotland-wide Health Social Enterprise Network too. There's also the cross-sector Scottish Collaborative Innovation Partnership Process (SCIPP) for health.
But perhaps the underlying barrier to fundamental change in Scotland's healthcare is the structure of the NHS itself. Are NHS workers, both clinical and managerial, stifled by a top-down system that means prevention can only ever come second to immediate crisis care? Where decision-making can be slow, centralised and bureaucratic? Where staff don't feel empowered to be innovative?
The NHS is funded by taxation and part of the central state. As a result it's notoriously political and regularly used as a political tool by politicians.
A real shift could be achieved by embedding prevention and health promotion at the very core of all essential crisis management services – utilising the full range of social enterprise expertise at a local level. NHS Scotland could become a series of independent, regional, worker-empowered co-operatives. Freed from the state, decisions could be made on public need, not political priorities.
Crucially it should be led by the users of services and by local communities. This authentic public ownership would mean popular support and therefore halt any future moves towards privatisation, that is currently the case in England.
The myth that there are only two options for healthcare is false, we just have to be bold and choose one that empowers people and improves health outcomes for everyone.
Duncan Thorp is parliamentary, policy and communications officer at Social Enterprise Scotland.