Gary Christie highlights Scotland's exemplary role in welcoming 40% of the UK's Syrian refugees in the last 12 months
Today is exactly one year since the first Syrians arrived in Scotland under the Vulnerable Persons Relocation (VPR) scheme, and the need to keep up the momentum of the scheme is stronger than ever.
The VPR scheme is aimed at resettling some of the most vulnerable and at-risk families from UN-registered refugee camps in Jordan and Lebanon.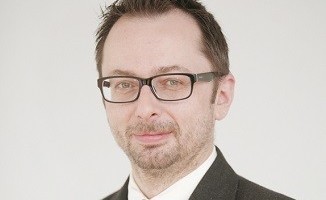 Just over a hundred Syrian people, mostly families, came to Scotland in November 2015 and were resettled around the country. In late August 2016, the 1000th Syrian arrived under the scheme.
Councils in areas including Edinburgh, Renfrewshire, Inverclyde, North Ayrshire and West Dunbartonshire were amongst the first to house families under the scheme, but now most local authorities in Scotland have welcomed Syrians to safety.
One of the last, East Dunbartonshire Council, has just announced that it will host four Syrian families, as well as unaccompanied children from Calais.
The UK Government said it would resettle 20,000 Syrian refugees through the scheme over the course of this parliament. The Scottish Government said it would accept at least 10 per cent - proportionate to Scotland's population within the UK.
However, Scotland has in fact proven even more welcoming – for example, from 1 October 2015 to 31 March 2016, 610 Syrians were resettled into Scotland through the scheme, which accounted for almost 40% of the total UK scheme arrivals over the six-month period.
There are now thought to be some 1,200 people in Scotland settled under the VPR scheme.
At the Scottish Refugee Council, we think it's great that Scotland has punched above its weight in terms of welcoming vulnerable Syrian families across the country.
What's needed now is to keep up the momentum of the scheme, as many in camps in Jordan and Syria are still in desperate need of a safe place to call home until things can return to normal in their villages, towns and cities.
It's also crucial that there is a joined-up approach beyond just welcoming these people, who often have complex needs, to make sure that their rights and needs are met and that they can rebuild their lives here to their benefit and the benefit of Scotland.
Gary Christie is head of policy and communications at the Scottish Refugee Council