Mary Glasgow examines why adverse childhood experiences and trauma are being widely talked about
Across Scotland today, the science of adverse childhood experiences (ACEs), trauma and resilience is more widely talked about. Put simply, we now have evidence confirming that traumatic events in childhood can affect us throughout our lives if we don't have the support around us to cope.
One definition of trauma is "when we have encountered an out of control, frightening experience that has disconnected us from all sense of resourcefulness or safety or coping or love."
As Scotland's national children's charity, Children 1st are reassured by this new evidence. It informs our work to prevent harm, keep children safe in families and support recovery from trauma. It confirms our work is as relevant today as when we were founded over 130 years ago.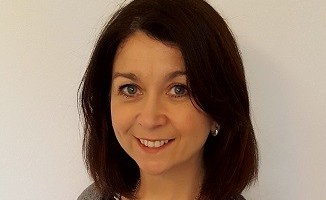 Our approach has always been relational and rights based. We offer support from highly skilled staff and volunteers who get alongside families and we engage in policy work that demands children's rights are protect in legislation, policy and practice.
Increasing knowledge of child development and the impact of trauma tells us that without support to buffer or recover, traumatic events in childhood can affect your whole life and the lives of those you care for.
When Tracy was little her family struggled with mental ill-health, money worries and problem alcohol use. Tracy spent time in and out of care. Surrounded by alcohol, Tracy started drinking at the age of 11. At 18 she was pregnant.
"My childhood was chaos, and so was that of my kids. I couldn't cope. I tried everything for help but the doctor just said 'It's not our fault you're a bad mother'," Tracy said.
"I was lost but I just had to carry on."
For some children the stress of living with neglect, abuse, violence and poverty can have damaging effects on relationships, learning, health and wellbeing. The research evidence tells us both physical and mental health is affected, the two are inextricably linked.
The good news is that the science of trauma also confirms our long-held belief that there is hope. The key to recovery and resilience lies in positive human connections. Whether you are a child or adult with the right relationships around you recovery is possible.
Tracy said: "Children 1st are helping me turn my life around. That makes a difference for the children. They are helping me get the skeletons out of the cupboard, to understand what happened to me as a child, without turning back to drink."
We need to do much more to prevent trauma occurring in the first place and to help children and adults recover. We need to invest in more holistic approaches to support children and adults, starting with curiosity about the individual life stories that lie behind presenting issues. We must become more compassionate in the way we view the often harmful strategies people deploy to cope with overwhelm caused by their traumatic childhood experiences.
Tracy added: "Today there's no more chaos. My sons can concentrate on their education and I'm getting to see my grandchildren. That makes me happy, I can smile again."
Mary Glasgow is interim chief executive of Children 1st. For more information on Children 1st, including how to donate to their Give A Child Their Smile Back campaign, visit the charity's website.