Rob Cope explains how legacy giving offers a unique opportunity to boost income
As coronavirus cases once again escalate across the country and social distancing restrictions are stepped up, the reality of this 'new normal' and the continuous impact of the pandemic on charities and charitable services is all too vivid.
According to the latest figures from the Chartered Institute of Fundraising and Charity Finance Group, UK charities are now expecting to see a 24% drop in their total income for the year. Apply this to the Scottish market and that equates to a £1.39 billion loss. What's all the more devastating is that it all comes at a time when the sector's services are #NeverMoreNeeded.
Last week's Remember A Charity Week, which highlighted the phenomenal impact of charitable bequests, was an opportunity to try to redress that balance. To work together to communicate how important legacy income – which raises over £72 million for Scottish charities each year – really is to charities and to encourage the public to consider leaving a gift in their will.
It's no magic bullet of course – I wish there was such a thing! But it does offer a unique opportunity to significantly boost charitable income, opening up legacy conversations with supporters at a time when public appetites for will-writing are at an all-time high. With financial advisers and charities all reporting a surge in enquiries for will-writing since the pandemic breached the nation's borders, this is undoubtedly a pivotal moment in the sector's drive to grow legacy giving.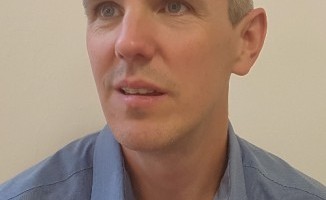 Why are legacies so important to Scottish charities?
Already in Scotland, bequests generate around one quarter of all fundraised income and it's growing fast. Between 2014 and 2017, legacy income to Scottish charities rose by as much as 30%.
While the biggest health charities have the largest share of the market, the market is diversifying with more and more organisations of all sizes being named as beneficiaries, from arts organisations to universities, environmental charities to care for the elderly.
And during lockdown, we saw legacy income take on an even bigger role. As public fundraising, challenge and community events had to be put on hold, income from gifts in wills continued to filter through, enabling charities to weather the storm and carry on providing vital frontline services.
For example, take the charity Children's Hospices Across Scotland. Gifts in wills pay for the care given to one in every four children they support. Quite simply, without this public generosity the lives of children with life-shortening conditions in Scotland wouldn't get the help they needed. Similarly, six in 10 RNLI lifeboat launches in Scotland are only made possibly thanks to gift in wills.
The pandemic will surely take its toll on estate values this year, but it's also shone a light on the huge potential for growth in the market. As it stands, 42% of adults in Scotland say they'd be happy to leave a gift in their will after taking care of family – but only 16% of wills currently include a donation. If we could close this gap by even just a small amount, we could raise millions more for good causes in Scotland.
Remember A Charity Week aims to accelerate that growth; to be a catalyst for change, giving every charity an opportunity and platform to engage with supporters about the option of leaving a gift in their will.
Legacies have always played an important role in helping charities continue their vital work, but I believe they will be all the more critical in the sector's recovery from this pandemic. And if ever there was a moment to capture the hearts and minds of supporters and inspire them to remember your charity in their will, this is surely it.
Rob Cope is director of Remember A Charity, a consortium of 200 charities working together to grow gifts in wills.