Keith Dryburgh argues for a more humane system in assessing people's capability to work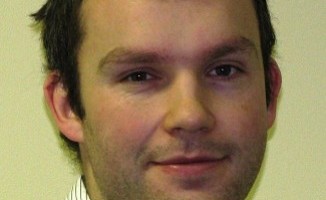 Here's a quiz question for you: what is the most common issue that people seek advice on at a citizens advice bureaux?
Is it the rising problem of payday loans? Or the uncertainty caused by the bedroom tax? Or maybe unemployment after the recession?
For a number of years, the answer has been Employment and Support Allowance (ESA). To give you some perspective, bureaux advised on just under 30,000 new ESA issues in the first nine months of this financial year, which is around 67% higher than any other issue brought to bureaux. Clients bring around 100 new ESA issues to bureaux every day.
As the political debate on benefits rages around the so-called bedroom tax, less attention has been paid to a welfare reform which has had a much greater impact on vulnerable people in Scotland.
ESA was introduced in 2008 to replace Incapacity Benefit as the benefit to support those who are unable to work, and from 2011 all existing sickness benefit claimants (170,000 in Scotland) have been or will be reassessed for the new benefit.
The sheer number of people and families involved, including many with very serious health problems, make the reassessment one of the most significant policies the UK Government is pursuing. Initial estimates showed around 65,000 existing claimants in Scotland – those already found unfit for work – would be moved off benefits altogether.
The evidence from citizens advice bureaux and clients is ESA has long been a flawed and dysfunctional benefit.
The evidence from citizens advice bureaux and clients shows ESA has long been a flawed and dysfunctional benefit. Entitlement for the benefit is assessed through the Work Capability Assessment (WCA) which is undertaken by Atos on behalf of the Department for Work and Pensions.
The assessments have been a huge source of stress and worry for claimants, who feel they are rushed, inaccurate and inadequate in assessing their conditions. As a result, bureaux see clients every day whose health and wellbeing have been made significantly worse by the experience of going through the assessment.
The Mental Welfare Commission recently highlighted a tragic case where the experience of the assessment proved too much for a claimant. Unfortunately there are thousands of claimants who will recognise the worry and stress apparent in this case.
Later that week, Atos announced they were pulling out of a contract worth hundreds of millions of pounds to undertake the assessments, with government sources suggesting this will solve the problems that have affected so many vulnerable people. On its own, it won't. And it could actually leave people facing uncertainty and delays as a new contractor is found.
A parliamentary question asked this week showed that there are over three-quarters of a million people in the UK currently waiting for an assessment. The system needs to be made more humane to ensure this huge number of claimants don't continue to experience the same issues we see in citizens advice bureaux every day.
Keith Dryburgh is Citizens Advice Scotland's policy manager.