Emily Bennet explains why winning Scottish Charity of the Year in 2014 launched new opportunities for 27-year-old youth theatre Toonspeak
"TOONSPEAK WON! Toonspeak has supported so many young people, myself included. I thank you on behalf of everyone, " screamedJasmine Main, Toonspeak young board director, age 20.
Jasmine's joy at Toonspeak Young People's Theatre winning SCVO's Scottish Charity of the Year Award 2014 pretty much sums up how we all felt when we heard Toonspeak's name announced as the winner at the glittering awards ceremony last June!
It really was the start of a fantastic year for Toonspeak. Exciting productions in Stranraer, showcasing our work in London and taking on our new artistic director Skye Loneregan were just some of the exciting things that came Toonspeak's way since winning the award.
Winning awards has never been one of Toonspeak's aims but there is no getting away from the fantastic feeling of pride and endorsement that winning has brought for all of Toonspeak's staff team and participants, past and present. As a small, local charity and one which crosses the arts and social care sectors, winning validated the unique work we do with young people.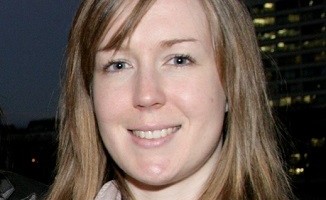 After working away quietly in the background for 27 years, it also raised our profile. Toonspeak's funders and supporters were impressed by the accolade and it's given us a really strong statement to use in our funding applications. We were even asked to showcase our work at the Reclaim Fund Showcase event in London.
Our new artistic director, Skye Loneregan, is an award-winning writer/director and poet, who has toured work internationally. She was attracted to Toonspeak partly because of the higher profile the award gave us. Since joining Toonspeak last September, she has been working with a group of young people to create our next exciting production, Lost and Found, which will be performed at the Whisky Bond in North Glasgow at the end of March (tickets available now!)
The most important thing about winning though has been the enormous recognition it has given our young folk who are now able to proudly assert that their own company has won a national award.
Young people feel a huge sense of pride and ownership in Toonspeak because they are involved in decision-making at every level of the organisation. Two of our young board directors were there to accept the award on behalf of Toonspeak on the night and they really couldn't have been prouder to receive it (as the constant tweets from the evening demonstrated!). Winning has been the ultimate empowerment for them and for all of Toonspeak's young people.
Emily Bennett is the development officer at Toonspeak Young People's Theatre.
Follow Toonspeak on Facebook, on Twitter and on Vimeo.
The Scottish Charity Awards 2015 will recognise organisations in six categories including Charity of the Year, Charity Champion, Cracking Campaign, Perfect Partnership, Celebrating Communities and Digital Dynamo. Enter before 13 March.