Catherine Dempsey on how young disabled man Thembelani won £4,000 to follow his DJing and photography dreams
In 2016, Thembelani and his mum, Asiah, were starting to think about leaving special school and what might come next. They heard about our Big Plan programme at the Thistle Foundation and the work we do with young people to focus on their strengths and to explore the direction they'd like to take their life beyond school.
Thembelani had spoken about his love of music and dream of becoming a DJ, as well as wanting to use photography to capture images of animals across the world. With a little support from Thistle, Thembelani started to take steps for himself towards his dream. He was successful in getting a volunteering placement at Gorgie Farm and took part in the Summer Sound programme, where he demonstrated his DJing skills, with the instructor commenting, ''he's got talent, he has an ear for the music, he just gets it".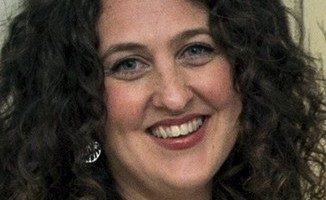 However, after a while, Thembelani started feeling stuck and was frustrated at the music he was doing at college. It was at this point that the Independent Living Fund (ILF) Scotland opened its Transition Fund for young people – and the timing couldn't have been more perfect. Thembelani and Asiah came along to a session at Thistle to find out more about the fund and how it might help them.
Together we started to make a plan for Thembelani to take more control over developing his music making and photography, and created an application to the ILF Scotland Transition Fund. The hope was that by applying for his own equipment this could be the start of Thembelani creating his own DJing and photo opportunities in the future.
Word came back from ILF Scotland – Thembelani had been successful for the funding! He'd secured almost £4,000 of DJing equipment and a camera. Thanks to the funding from ILF Scotland, Thembelani is now that much closer to his dream. As he says himself: "Receiving money from the fund meant I had the chance to develop my skills as a DJ, something I have always dreamed of and wouldn't have been able to without help from ILF Scotland and the support from the Thistle Foundation".
At Thistle, we see the Transition Fund as a huge opportunity for young people who are starting to take steps into adult life. It's a chance to think creatively – to secure funding for ideas to help people pursue their aspirations for the future, and to think how a little funding might make a big difference towards someone's independence and a life of purpose. As a third sector organisation working with young people, we found that supporting them to have their voice heard in directing their own future has been at the heart of the applications we've supported – and we'd encourage others to get the word out and work alongside more young people to take advantage of the great opportunity that ILF Scotland offers.
Find out more about applying to the Independent Living Fund.
Catherine Dempsey is national development lead for Young People's Work at Thistle Foundation.
It's a chance to think creatively – to secure funding for ideas to help people pursue their aspirations for the future