It used to be about fun. But has the stress of Xmas taken over the season of goodwill?
Bah humbug! Has Christmas gone too far?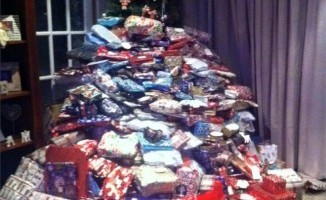 It falls but once a year and for many, especially those with children, even that's too much.
With the build up to Christmas coming earlier every year and presents becoming ever more expensive, stress has become as endemic as the excitement.
Yet the season is characterised by waste: unopened presents, uneaten food and tons of discarded packaging to keep the country's landfill sites busy for the forthcoming year.
All this for just one day.
Have you had enough: has Christmas gone too far?