​Frank McKillopdiscusses how credit unions are tackling high street banking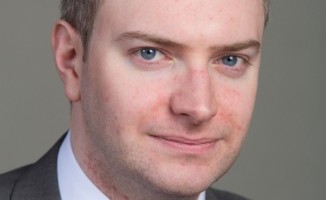 How does the new bankruptcy and debt advice (Scotland) bill change the operating environment for credit unions (CUs)?
Since credit union loans are made from other people's savings, it's really important that those loans are repaid. If someone has to access debt relief, the credit union needs to recover as much of the loan as the debtor can afford to repay. The new bill should make the debt relief process fairer for debtors and creditors alike, with fewer inappropriate uses of debt relief products, more debts recovered by credit unions and a new financial health service being established.
How will the new financial health service work in practice?
We understand the Scottish Government will publish more detail about the operation of the financial health service over the next few months, but a body aiming to improve the financial capability of people across Scotland is something we very much welcome. Credit unions look forward to playing our part within that framework as a safe place to save and an ethical source of affordable loans to help people from all walks of life keep in control of their finances.
Is membership of CUs increasing across Scotland?
Credit union membership in Scotland increased by 43% in five years, so nearly 350,000 people in Scotland now use credit unions. In fact, roughly 400 people join a credit union in Scotland every week. Scotland's credit unions now hold £335 million in savings and are lending £240 million, and more than 44,000 school pupils have joined credit unions as junior savers. Wherever you live or work in Scotland, there's at least one credit union you'll be eligible to join.
How are CUs managing to tackle the scourge of payday loans?
A number of credit unions are now rolling out automated lending software to give consumers the faster loan decisions they expect. Matching what attracts people to payday lenders, while providing a more affordable product and better treatment of the borrower, can make credit unions a demonstrably better option. However credit unions offer an alternative to payday lenders not necessarily by competing in the short term loan market, but by encouraging a more responsible overall approach to money.
Is the CU movement able to compete with high street banks?
In countries like the USA, Canada and Australia, many credit unions provide a full range of banking services and enjoy a significant share of the current account, mortgage and even credit card markets, as well as traditional savings and loans. In Scotland, credit unions are increasingly collaborating to develop new banking products, so there's no reason why there shouldn't be a thriving credit union movement offering consumers more choice in Scotland's financial services market in the near future.
Do you have the ears of government?
It's very important that credit unions are not disadvantaged by restrictive legislation, unfair regulation or even well intentioned but misdirected support. Having formed ABCUL as a strong representative body, the credit union movement has established good relationships with Scottish Government, UK Government and regulators, as well as politicians from across the parties.The Scottish Government's ongoing promotion of credit unions and the UK Government's investment in the Credit Union Expansion Project shows that our message is connecting with policy makers.
Frank McKillop is policy and relations manager for ABCUL Scotland (Association of British Credit Unions Ltd).