Trusts and foundations are becoming ever more important to charities in the face of drastic public spending cuts. TFN finds out how the sector is coping with demand.
Money makes the world go around, or so they say. This is true even, or maybe especially, in the third sector, where hard fought-for income streams can dry up quicker than a Saharan mirage.
In recent years, the third sector, like everyone else, has experienced dramatic public funding cuts and that doesn't look set to change any time soon. The ever adaptable sector has responded by innovating both services and income streams, increasingly turning to self-generated income made through the sale of products and services, and creative community fundraising events such as the Kiltwalk.
But not every voluntary organisation has the ability to turn itself into a social enterprise; many are still very much dependent on grants. Anecdotally, it seems more and more third sector time is being spent filling in applications to trusts and foundations, so TFN decided to take a look at the sector to find out whether it has the capacity to plug funding holes that seem to be getting bigger and bigger.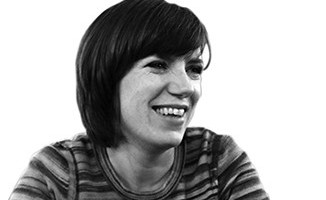 On the surface, it isn't bad news for charities looking to bring in grant funding, even if philanthropy isn't quite ready to replace the state as the main supporter of the third sector.
Brand new figures released by the Association of Charity Foundations (ACF) show that the UK's top 300 foundations experienced their fourth year of growth, giving out £3.3 billion in 2017, an 11% increase on the previous year. This brings UK foundation grant-making up to £6.5 billion.
TFN has also spoken to some of Scotland's biggest funders to find out how healthy they are and our findings echo that of ACF.
Four out of the seven big funders we spoke to said they were giving out more this year than last, two stated they'd given out a similar amount and only one – notably the Big Lottery Fund, who in 2016 awarded over £500,000 to Rosemount Lifelong Learning pictured below – said it expected to see slightly less funding available.
Foundation Giving Trends 2018 once again demonstrates the strength and resilience of the foundation model, achieving record levels of giving despite a challenging social and economic environment - Carol Mack, Association of Charity Foundations
The ACF's Foundation Giving Trends 2018 also shows a 9.6% increase in total income to £3.7bn for the top 300 trusts and foundations in 2016/17.
Carol Mack, chief executive of ACF, told TFN its research proves that UK foundations are going through a period of prosperity. "Foundations are an integral part of the third sector, both as funders and as charities actively pursuing their own missions to achieve social good," Mack said.
"Foundation Giving Trends 2018 once again demonstrates the strength and resilience of the foundation model, achieving record levels of giving despite a challenging social and economic environment."
Mack though wasn't prepared to commit with confidence to this level of growth continuing beyond Brexit.
Foundations' existing assets are a major driver of their giving, often largely and inextricably linked to market forces affecting the rest of the economy.
The growth, it found, was mainly within the largest foundations. This resulted from a combination of a buoyant FTSE, high foreign exchange rates for overseas investments resulting from a drop in the value of sterling, and successful asset disposals. Many of the rest of the top 300 did not see their assets or grant giving grow on the same scale.
"Such externalities inevitably have an effect on foundations' resources and priorities. Market forces, social and political factors and the uncertainty surrounding Brexit, have all contributed to debates among foundations on how best to allocate their limited resources within a context of growing need," said Mack.
The report found that corporate foundation giving shrank slightly this year to £228 million, 7% of total top 300 giving. Fluctuations in the outlook of founding companies often account for the ups and downs of giving in this group.
On the other hand family and personal foundation annual grant-making exceeded £2bn for the first time, growing by 10.2%. And more than half of family foundations receiving voluntary income saw an increase this year.
This provides a glimmer of hope for the sector beyond Brexit. There has long been talk of the UK going through an age of philanthropy – and in Scotland we are seeing this through the giving of the likes of EuroMillions winners Chris and Colin Weir, JK Rowling, Sir Tom Hunter and the Wood Foundation among others.
Currently family foundations make up 26% of all trust and foundation grants, and there's not evidence that the rich will stop giving even if the economy takes a downturn.
Sir Ian Wood, chairman of the Wood Foundation, one of the Scottish funders TFN spoke to and who's foundation supports the Youth and Philanthropy Initiative pictured below, believes people are taking more responsibility for the world around them.
Competition for grants is high so it's important to look for organisations that suit your charity's aims - Alex Close, The Institute of Fundraising Scotland
"It is interesting to read of the growth of family foundations. This is great news for the upcoming generation," he told TFN. "The sense of collective responsibility to support the wider world is definitely growing. Initiatives such as the Giving Pledge established by Bill and Melinda Gates act as a great driver in those efforts and it is a trend I am sure will continue.
"I believe we all have a responsibility to contribute positively to our societies. Through The Wood Foundation I wanted to apply the sound business principles I had developed throughout my career to make a difference. Over the years I had witnessed too many inequities, many borne simply of circumstance.
"My family and I wanted to create a foundation that could really help people to help themselves in a way that was sustainable."
Economic uncertainty clearly isn't a barrier to personal giving. The Coutts Million Pound Donor report highlights that major donors – rich people providing large donations either directly to charities or through trusts – have been giving more since the recession of 2008. The total value of donations of £1m or more rose from £1.37bn in 2006/07 to a record high of £1.83bn in 2016 – with this most recent year representing 12.3% of the 10 year total.
"Nearly £15bn has been given in total by individuals, foundations or corporations. And there is no doubt that major philanthropy has been on the rise since the financial crisis, with 2016 seeing the highest amount given since the report began a decade ago," said Lenka Setkova, executive director of Coutts Institute.
All of this sounds good, but what does it actually mean? Should organisations be moving away from government funding to trusts and foundations?
Well, according to the ACF, grants from trusts and foundations, which amount to around £6.5bn, are still small fry compared to government funding to the sector, which it states as £15.3bn.
And, TFN's own research suggests that Scotland's trusts and foundations are vastly over-subscribed. Most have a success rate of under 15%, so competition for funds is tough. The more strategic you are in choosing the right funder, the more likely you are to find success though. The Robertson Trust, for example, which is one of Scotland's biggest funders, works closely with its applicants - like the Alive and Kicking community group pictured below - and has a 75% success rate. The Big Lottery Fund Scotland also claims to award 40% of applicants.
Alex Close, head of Scotland at the Institute of Fundraising, said: "It's fantastic to see that the foundation model has delivered record levels, especially given the economic environment. Competition for grants is high so it's important to look for organisations that suit your charity's aims. Focus on a smaller amount of suitable applications, rather than applying for as many as you can. They're looking for charities that show impact and are within their remit."
According to the ACF, all UK private giving amounts to an impressive £20.7bn, of which 63% is individual or major giving and 6% is Gift Aid income. Members of the public in Scotland gave a staggering £1.2bn to charity in 2017 according to the Charities Aid Foundation.
So, while it seems we are living through a halcyon period for trust and foundation giving, linked to a growth in philanthropy, this is only part of a bigger picture. The responsibility to give that Sir Ian Wood describes, seems to have filtered down to all elements of society.
While charities ignore trust and foundations at their peril, the sensible move is to include them as part of the fundraising pie, including government grants and individual giving.
Who does what, who's worth what and what's the success rate?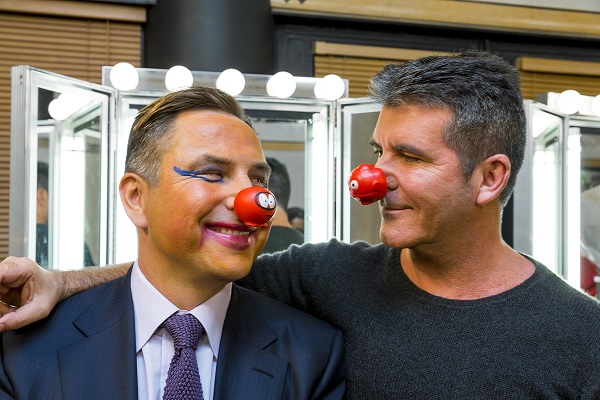 Comic Relief
Money raised by Comic Relief supports some of the poorest and most disadvantaged people in the UK and around the world.
What's it worth?
£9,003,027 over five years, but funding was down £1 million this year. It expects more funding to be available next year but can't predict any further as it depends on funds raised.
Success rate
13%
The Big Lottery Fund
The Big Lottery Fund is responsible for distributing funds raised by the national lottery for good causes.
What's it worth?
£485m over five years and £74m in 2017/18, which is a reduction from £104m the year before. In 2018/19 the budget will be slightly reduced and it can't predict future income as it's dependent on lottery sales.
Success rate
40%
Esmée Fairbairn Foundation
One of the largest independent grant-makers, the foundation aims to improve the quality of life for people by funding charitable work of groups that are building an inclusive, creative and sustainable society.
What's it worth?
£10.926,793 over five years, with 2017 the highest yet at almost £3m. It expects this to remain stable next year and for the foreseeable future.
Success rate
14%
Inspiring Scotland
A venture philanthropy model of financial support matched with tailored development support to the charity sector – all pioneered in Scotland.
What's it worth?
Inspiring Scotland has given out £31,383,303 in five years, including £5.5m in 2017/18, which it expects to go up next year.
Success rate
12%
People's Postcode Lottery
A minimum of 32% of the ticket price for the People's Postcode Lottery (PPL) goes to charity and is distributed through a range of trusts and partnerships.
What's it worth?
Since in launched 12 years ago, PPL players have raised £340m with £75m going to support organisations in Scotland. In 2017, £41m was awarded throughout the UK, and £6m in Scotland. The amount given has risen in each of the past five years and this year it expects to give out £110m throughout the UK. It hopes to continue this fantastic growth over the next five years.
Success rate
n/a – proactive partnership approach
Robertson Trust
One of Scotland's biggest trusts aims to improve the quality of life and realise the potential of Scotland's people and communities – inspired by the example of its founders, the Robertson sisters. It focuses on health, social and educational inequalities.
What's it worth?
£91.1m over five years – 2017/18 the highest yet, with £20m given. It expects this to grow next year and to continue to grow in line with inflation.
Success rate
75%
The Wood Foundation
The Wood Foundation was established by Sir Ian Wood and his immediate family in 2007 to address some ofsociety's greatest inequalities and issues and deliver systemic change. It provided funding at home and overseas.
How much?
£90m over five years – the future is unclear with the foundation claiming it depends on the level of need in its key areas of activity.
Success rate
n/a – proactive approach
Who's the boss? TFN's conversation with funders
Funders control the purse strings but does that mean they should be setting the strategy? Charities have been known to complain that they are forced to jump through hoops to fit the whims of funders, while funders argue lack of innovation from charities is preventing them from distributing their funds. So, what's really going on?
TFN asked the seven funders we spoke to what they were doing to innovate and listen to the charities they fund.
One piece of good news is that all seven of our funders said they were committed to providing core funding or contributing to full administrative costs in their project funding. Most weren't specific about how much that would be, although the Esmee Fairburn Foundation said it would rarely exceed 20% of project costs. Last year two-thirds of its funding was towards core-costs, so it clearly understands the need for cash to run your organisation.
All of our funders are members of either the Scottish Funders Forum or the Scottish Grantmakers Trust, so are keen to work with each other to make applying for funding more straightforward for charities.
Not all of our seven top Scottish funders prioritise new and innovative projects either, in fact the Robertson Trust said 70% of its recent awards were made to sustain existing services.
Most of our funders are providing a combination of one year, three year or five year funding. The notable exception is the People's Postcode Lottery (PPL), which is not only one of the fastest growing funders but one of the country's most innovative.
The best way to start building a relationship with the PPL is through its trusts such as People's Postcode Trust, Postcode Community Trust and Postcode Local Trust. These accept open applications for local projects up to £20,000. That may seem like a drop in the ocean for some charities, but if you get known in the PPL you may be able to graduate to become one of its partner charities, which receive the gold standard award of unrestricted funding for an unlimited period. For example, Children 1st has received £5,499,464 regular funding from the PPL over the course of a decade.
In a recent evaluation, fundees found unrestricted funding was the best thing about a funding relationship with the PPL and a vital part of what makes it so beneficial – stating it showed trust between a funder and a grantee.
The Association of Charitable Foundations has found that a number of the UK's top 300 funders are focusing on place, with new initiatives bringing together resources to benefit local communities, often in a collaborative way.
This was also echoed by some of Scotland's funders, notably the Big Lottery Fund Scotland and Comic Relief. The Big Lottery Fund stated: "In Scotland we now have greater focus on communities. Our funding teams have a geographic focus, which means we are building local knowledge and understanding of connections and context."
Specifically it is contributing to or running participatory budgeting funds in several local authorities and setting aside long-term pots of funding for locally-led asset based community development in six areas of Scotland.
Comic Relief, which no longer employs a staff member for Scotland, said it is working with intermediary funders to deliver funding to smaller grassroots organisations.
It is shifting its key criteria for funding to focus more on local charities in the areas it supports, including overhauling its application process.
It told TFN: "By refocusing our approach, we seek to accelerate the pace of positive change through grant making and using a wider set of tools to help us achieve our vision for a just world free from poverty".
Get started on your trusts and foundations journey
Read our selection of blogs providing advice on fundraising – these will also be highlighted on our homepage carousel throughout November.

SCVO's upcoming Storytelling Conference will help you develop the skills to wow funders with powerful tales of your charity's greatness. Book here

Visit the Institute of Fundraising Scotland website for a wealth of resources and upcoming events.