Ronie Walters, financial director for Orkney Micro Renewables, has just been named the Insititute of Director's third sector director of the year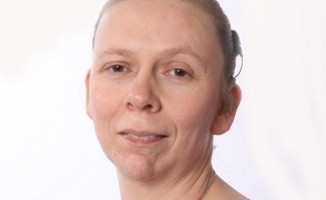 You can see why the sector is singing the praises of a community investment company on the small island of Eday that went from a £15,000 startup investment to a £1.7 million turnover in just two years.
Orkney Micro Renewables' (OMR) financial director Ronie Walters was recently named third sector director of the year by the Institute of Directors (IoD) Scotland and her individual award comes just three months after OMR won a Surf award for infrastructure and social benefit.
A delighted Walters – who in her spare time is also a volunteer with the island parent council, the heritage centre and Orkney foodbank – told TFN she was surprised to be a finalist in the prestigious IoD awards never mind win.
"It is so nice to know that the hard work of all the team at OMR is being recognised at a national level, as I certainly could not have achieved as much as I have without the support of my fellow directors," she said.
"It's been an amazing time for us."
OMR generates income and electricity for the community on Eday and other parts of Orkney through arranging for wind turbines to be built on spare land.
Residents can either buy their own turbines or host one, mainly paid for by private investors.
Those with a turbine on their land receive free electricity from it, with the turbine owner selling the surplus back to the national grid using the UK government's feed-in tariff.
In total there are 28 turbines on Eday with around 125 in Orkney.
It's not just for individual benefit though; the island has been boosted as a whole with eight people currently employed by OMR, training in new skills, provided and the reduction of fuel poverty and carbon in Orkney.
The 38-year-old Walters was one of five friends originally behind OMR who sourced the startup money from family and other friends to get the business off the ground.
Her previous experience came from involvement in community and voluntary groups – often doing treasurer roles and since the beginning she has played a pivotal role in developing the company.
It is so nice to know that the hard work of all the team at Orkney Micro Renewables is being recognised at a national level
"I am responsible for all financial matters within the company, from billing customers, paying suppliers, doing payroll, managing VAT returns and preparing year-end work for the accountants," she said.
"I am also responsible for all costings, forecasts and forward planning from a financial perspective.
"As a new company we had limited access to credit with our suppliers, so the cashflow had to be very tightly managed.
"At the end of our first year we had turnover of £500,000. In our second year this grew to £1,700,000."
Walters and OMR had the foresight to see in the future it would have less business installing wind turbines and needed to increase its core income.
She guided the board in securing a loan from Social Investment Scotland for £50,000 for five years, and at the end of its second year, 10 months after taking the loan out, it repaid it in full.
The loan was used to help buy five and a half turbines of its own and the income will provide the company with around £30,000 a year for 20 years.
Walters predicts the next year at OMR will see a period of consolidation.
The government feed in tariff rate has been cut to 17p and it's unclear if OMR's biggest investor will be willing to continue.
Walters, who is profoundly deaf, a mother of four and moved to Eday four years ago with her husband, is used to a challenge.
"I will be working to ensure our core business is financially stable as well as supporting our diversification options.
Ronie Walters' five tips on how to grow a community investment company
1. Find a good core team
2. Make sure your organisation's work meets objectives within your local community's plan
3. Be prepared to do voluntary hours
4. Make use of the excellent local support networks as well as professional development support from the Institute of Directors
5. Celebrate your successes
"We are looking into energyefficiency measures, other forms of renewable technologies and researching a prototype low cost, energy efficient house.
"We will also be doing more work on the education side of things and in addition we are looking at the possibility of starting to provide consultancy support and advice to other third sector organisations and CICs."
OMR's success, Walters says, is down to its ethos.
Unlike private companies profit is not its only aim. Over 90 households who could not afford their own turbine have access to free electricity, and the company prides itself on taking forward projects that are not profitable, or as profitable, if they provide community, social or environmental benefit.
All staff are paid a living wage and it is finalising becoming a Responsible 100 company. Its assets are also tied to Eday so the profits will never leave the island.
"We prioritise local suppliers and contractors; wherever possible we buy goods from Orkney, then Scotland, and finally wider if we cannot source goods locally.
"Before we set up, it was hard to get turbines if you lived out on the isles, as the higher costs of doing business put off other companies.
"We wanted to ensure that people on the isles had the same access to renewables as people in other locations."