Got an event to cater but fed up with boring sandwiches? Jolene Campbell has found caterers with a conscience across Scotland that will sort you out
Check out TFN's Social Suppliers directory for more social enterprise businesses you may want to use.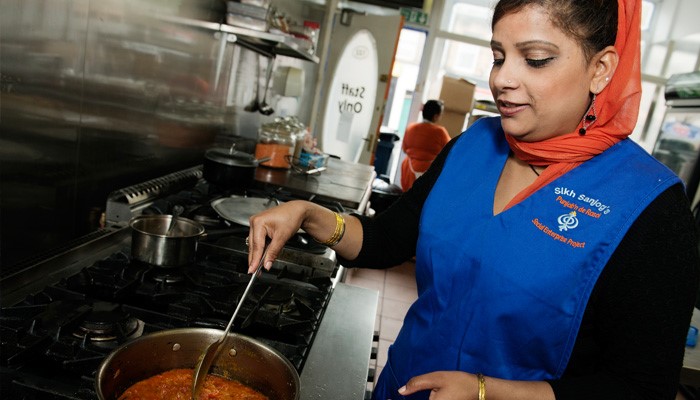 Punjabi Junction
Where:Edinburgh
What's on offer:Authentic home-style Punjabi cooking which is simple, high-quality food suited to all budgets. The food is cooked in the Leith Walk café and delivered to your chosen venue or can be prepared at your premises. A range of chicken, lamb, fish and vegetable curries are on offer as well as a selection of samosas, pakora and sweet Indian desserts.
The social bit:Punjabi Junction is run by charity Sikh Sanjog to provide minority ethnicity women with training and employment opportunities, develop confidence and reduce social exclusion, and promote and sustain the Sikh culture in Edinburgh.
Price:Starters from £3.49 and mains from £4.99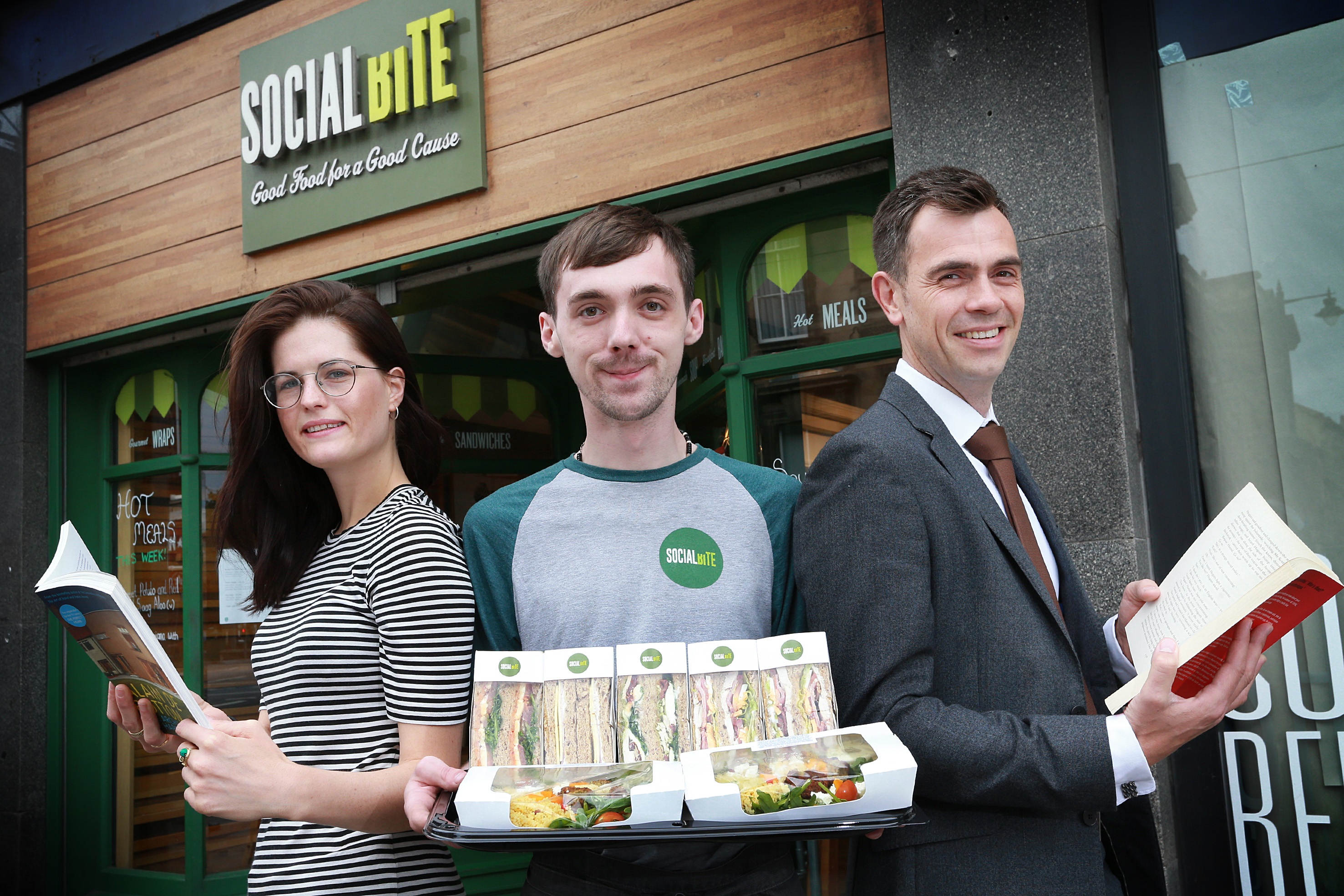 Social Bite
Where:Edinburgh, Glasgow and Aberdeen
What's on offer:Social Bite serves up breakfasts, lunch and even hot food such as curry and rice to clients' offices and boardrooms. It offers a full range of breakfasts from continental platters to fruit, pastries, granola and porridge pots. Pick from pastry lunch platters, traditional soup and sandwiches or healthy salad boxes like broccoli, kale and smashed beetroot. There is a range of gourmet to traditional sandwiches and finger foods, like classic beef pie or zingy ginger, lemongrass and chicken skewers. The chef creates fresh new hot dishes each week to cater to different events.
The social bit:Social Bite is best known for its cafés but it's the corporate side of the business that best supports the company and employs the majority of staff. Currently 19 out of 75 staff have experience of homelessness. Shops give out free food and drink to the homeless community, benefitting over 150 people every day. Regular supper events run in which local homeless people can access free food and help from local partner charities. Profit are reinvested to help vulnerable people develop their skills and regain their confidence and dignity.
Price:From £2.50 up to £8 a head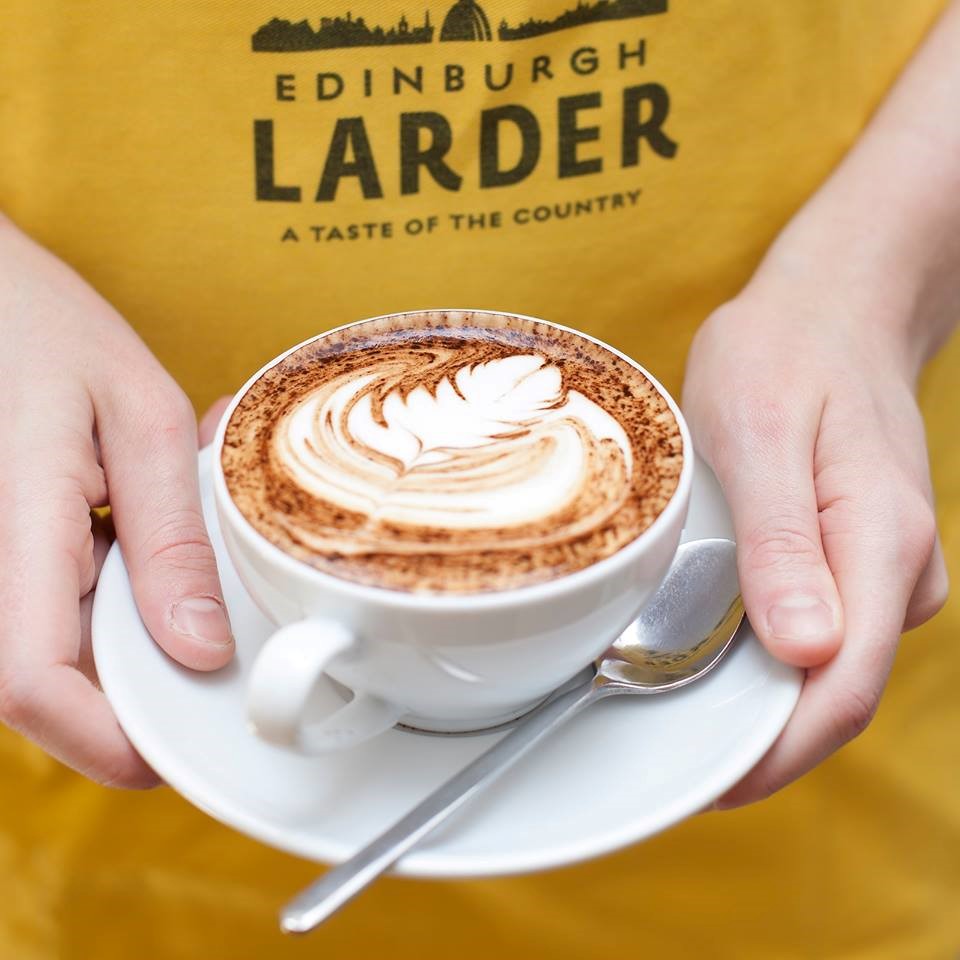 Edinburgh Larder
Where:Edinburgh
What's on offer:The Larder delivers a range of catering including for office lunches, wedding buffets and birthday events. The menu changes seasonally so all of its ingredients are fresh and in tip-top shape. It specialises in canapés and rustic buffets using the best seasonal Scottish produce. The caterer also provides a special winter menu, seasonal savoury quiches and snacks like organic sausage rolls from Peelham Farm in Berwickshire, veggie rolls from the Isle of Mull, and spicy beetroot and carrot fritters.
The social bit:The Edinburgh Larder team set up a social enterprise, Edinburgh Food Social, to bring the benefits of using local food into schools and communities across Edinburgh. After crowdfunding to pay for a truck they plan to take it around the capital and beyond to show what can be done with local food, all year round. They have also teamed up with the Biscuit Factory to put on an affordable monthly food and craft market. All activities are geared towards helping all ages and backgrounds develop their cooking skills and create nutritionally balanced meals using local, seasonal food.
Price:Canapés from £6 per person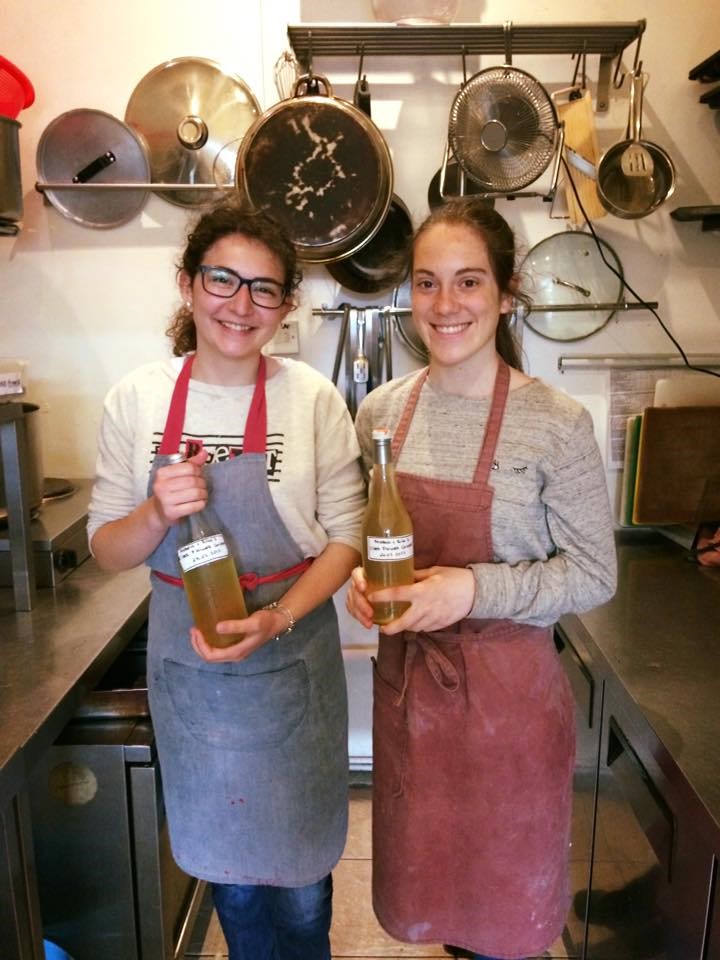 Project Café
Where:Glasgow
What's on offer:The menu is based on simple, handmade and wholesome vegetarian food. Favourites include tasty beetroot and sage quiche, mushroom parcels, rocket pesto hummus or frittata and fresh, organic vegan salads. If you need a treat the team can rustle up some vegan energy truffles, full of almonds, walnuts, coconut, sultan cocoa and agave syrup – all deliciously healthy. For people with allergies or food intolerances the café offers soya milk and butter and gluten free bread or oatcakes.
The social bit:The café brings people together to form an inclusive community. Profits go towards supporting an open-source events programme and they also take on volunteers for work experience. Events range from open mic nights to a friendship club. The café also buys local and organic produce so customers are supporting the environment as well as the local economy. They get organic sourdough bread from Freedom bakery, a Community Interest Company based at HMP Low Moss, near Glasgow, the first social enterprise in Scotland to set up a prison.
Price:Special of the day from £3.50 per person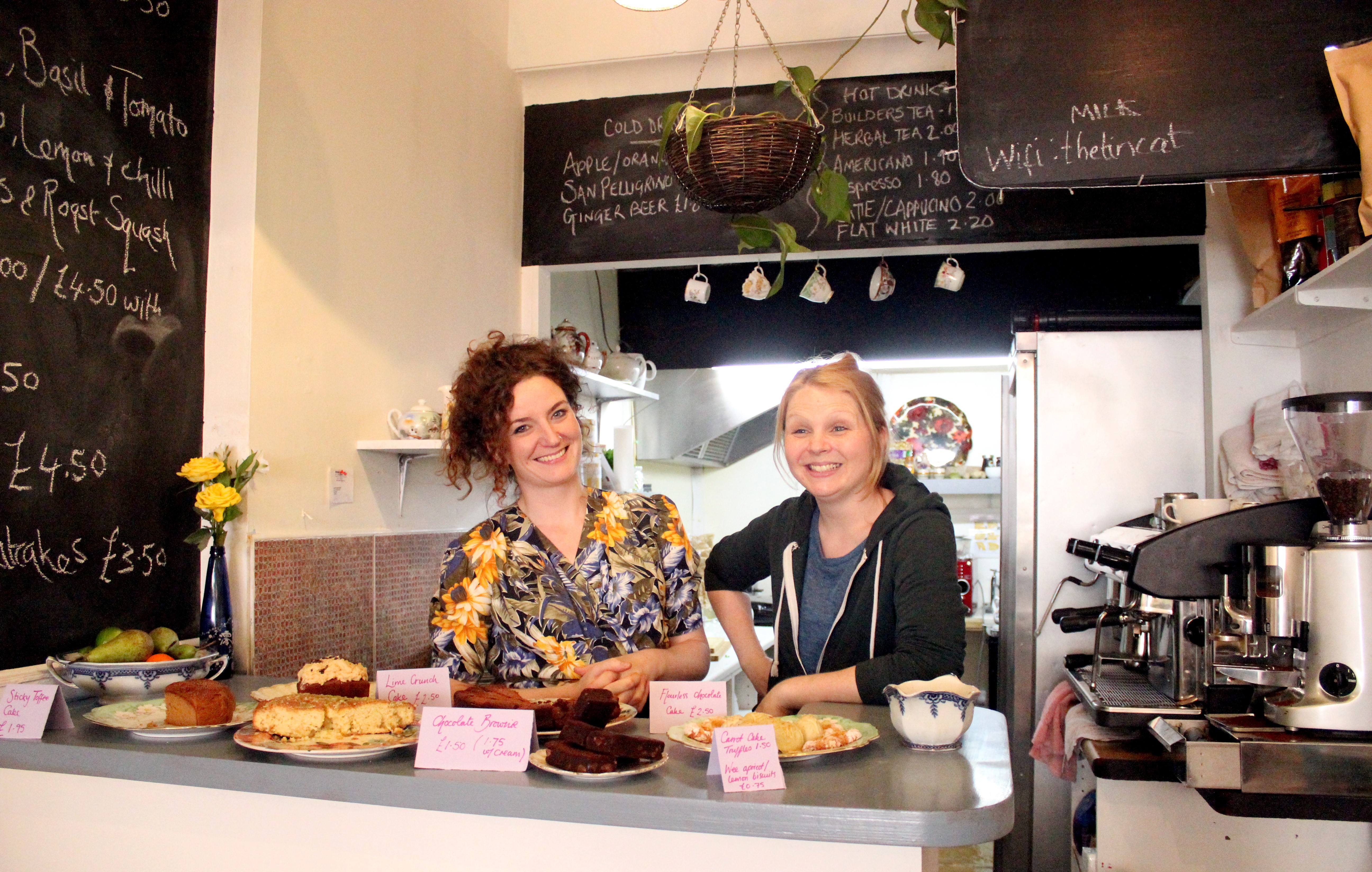 MILK
Where:Glasgow
What's on offer:Seasonal salads, whole cakes and hot food from around the globe. Menu choices range from West African sweet potato and peanut stew to Moroccan tagine and Eritrean pancakes with a chickpea and tomato sauce. Whole cakes are sweet with a healthy twist such as Tunisian orange cake, courgette and lime, chocolate Guinness or banana and cardamom. More traditional cake lovers can plump for a baked vanilla cheesecake or a chocolate almond brownie.
The social bit:The café provides a safe and supportive environment where refugee and migrant women in the Glasgow community can receive employability support. As the first project of the TinCat Social Enterprise, the café empowers refugee and migrant women who live in Glasgow. It also promotes integration by giving these women opportunities to gain skills, experience and confidence. While gaining work experience women receive continuous support as they prepare for moving on.
Price:Hot food from £6 a head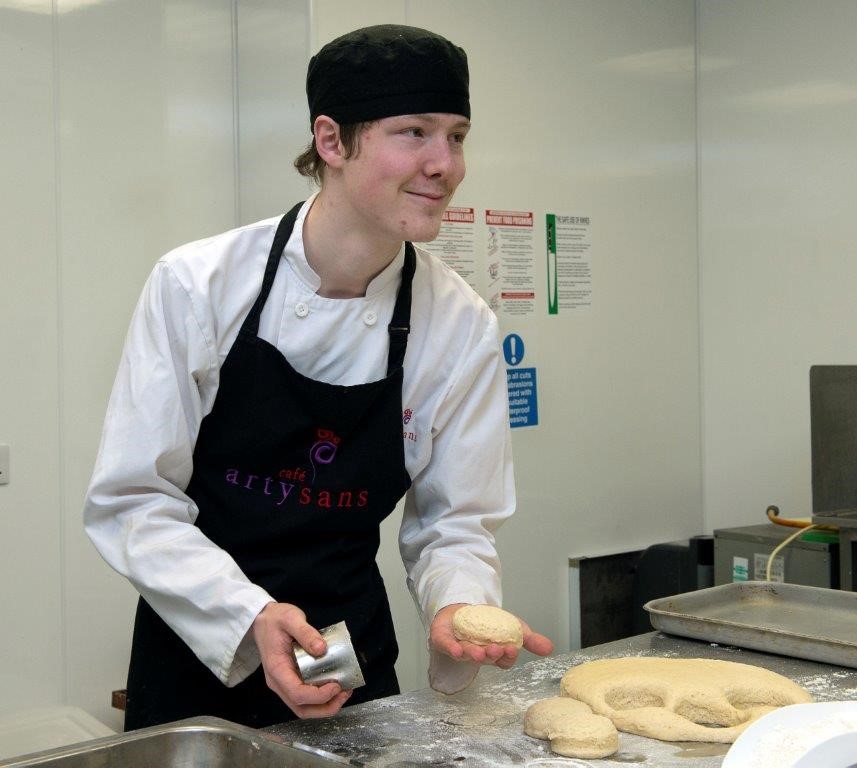 Café Artysans
Where:Inverness
What's on offer:The café offers breakfasts and buffet lunches with quirky sandwich option such as Ploughman's on a stick with a Branston dip. Soup lunches include homemade vegetarian soups, along with the choice of freshly baked bread and butter, or traditional sandwiches and tray bakes. The popular buffet lunch includes sausage rolls, quiche, samosas, salad bowls, brochettes, fruit, and a mini cake selection. The tea break offer is perfect to cheer everyone up at an afternoon meeting, with a selection of mini cakes from £1 per person, office party flowerpot muffins, or freshly baked scones that earned a mention in the Sunday Post's Scone Spy feature.
The social bit:Café Artysans currently has over 15 trainees working alongside its professional team and provides learning opportunities to around 200 young people a year in the café and catering business. Coffee beans are roasted on site and customers can buy these beans in-store to take home. Every cup of coffee sold at Artysans has helped trainees to learn and master a range of skills, starting when the unroasted beans are delivered to the café and ending when waiting staff bring the coffee to the table. Trainees are young people aged 16 to 25 who experience difficulties in the transition from home to school that place them at risk of homelessness or unemployment.
Price:Buffet lunches from £7.25 per person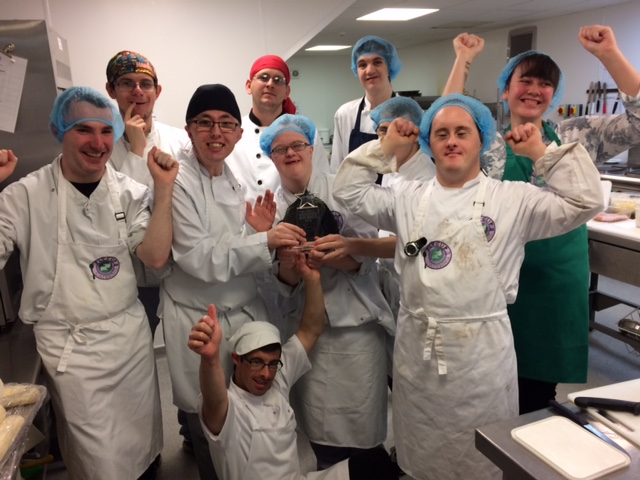 Flycup Catering
Where:Inverurie
What's on offer:The award winning social enterprise and caterer offers themed dining, cold buffet options, picnic lunches and desserts as well as traditional breakfasts or soup and sandwich platter options for business meetings. Favourites for function orders include mini quiches, savoury mixed egg selections, lentil loaf slices and fruit kebabs to complement sandwich platters, cold meat platters or filo veggie samosas and spring rolls. Customers have also posted rave reviews about show-stopping celebration themed cakes.
The social bit:The business provides catering training, employment experience and employment placements to over 20 adults with learning disabilities. Trainees can get work experience by helping to run the Fly Cup coffee shop and are also involved in outside catering services as well as the production of baked goods supplied to local shops and businesses.
Price:£4 per person for groups of under 10 people. They also offer a two course lunch for pensioners on a Tuesday for £5