A selection of stories from communities and voluntary organisations across Scotland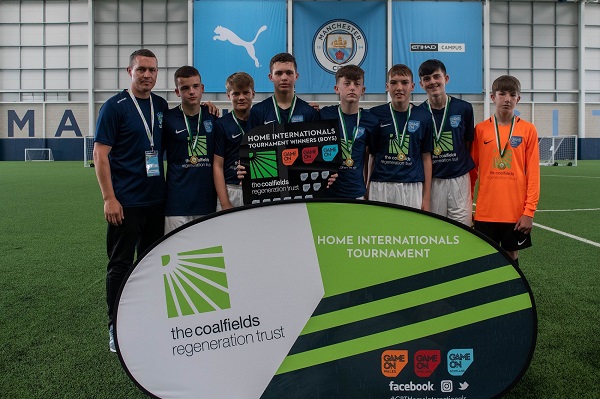 Celebrating samba style
Young Scots were celebrating success at the Coalfields Regeneration Trust (CRT) Home Internationals Football Tournament which saw Fife's Blues Brazil Boys defend Scotland's title, and Central FC's Olivia Chomczuk being crowned Girls Player of the Tournament.
A total of 12 football teams made up of girls and boys from former mining communities in Scotland, England and Wales took part in the recent finals at the at the prestigious City Football Academy, training ground to Manchester City's first team.
The annual tournament is organised and hosted by CRT which supports local initiatives to improve the health and employment prospects of people in former mining areas.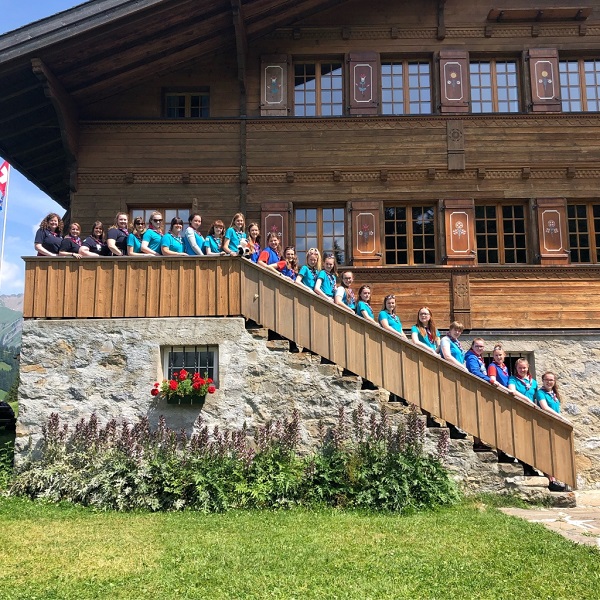 On a hike through Switzerland
Girl Guides from across Scotland have returned home from an exciting trip to Switzerland filled with fun, friendship and adventure.
The group of young women, aged 14 -18, took part in a range of fun and exciting adventures during their trip including, hiking, visiting Oeschinensee cable car and toboggan run, going to Trummelbach waterfalls, touring Interlaken and visiting a cheese farm.
The group also visited Our Chalet, an international Girl Guide/Girl Scout centre and one of five World Centres of the World Association of Girl Guides and Girl Scouts (WAGGGS)
Commenting on the trip, Fiona, age 15, said: "Going on the international trip to Switzerland with the Girl Guides is one of the greatest experiences of my life. I'm so glad that I got to experience so many amazing things with so many amazing people. I got to go abroad for the first time, go to Switzerland, go to a world centre, jump off a bridge and so many more things that I never imagined I would do! I still can't believe it's over."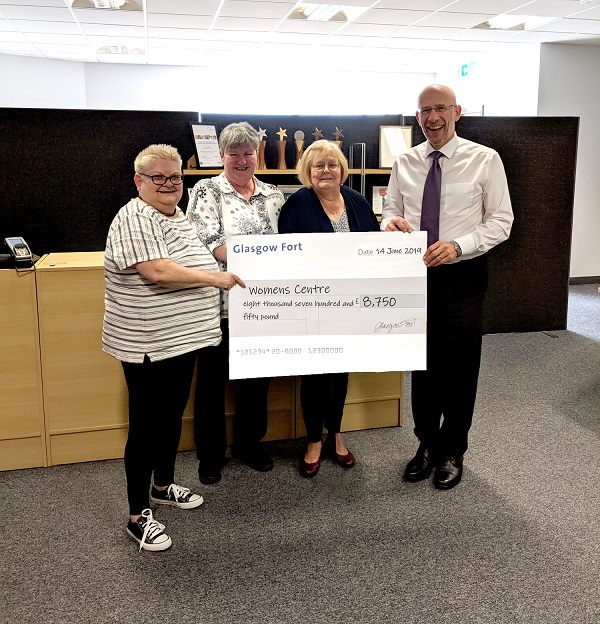 Shopping centre supports charity
Glasgow Fort has donated £8,750 to the Women's Centre Information & Support Project in Easterhouse.
The project offers support and guidance to women in the Greater Easterhouse area suffering with issues including mental health and domestic violence. It aims to reduce poverty, improve health, advance education and boost social inclusion.
The money, donated by Glasgow Fort's owner British Land, will help fund the charity's initiatives, including weekly cookery and arts and crafts classes.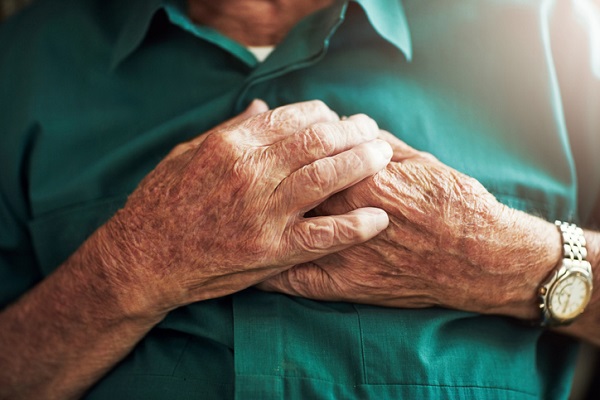 Become a trustee
Chest Heart and Stroke Scotland is looking for new trustees to join the fight to make sure there is no life half lived in Scotland.
The charity is recruiting up to five trustees to join and help achieve its ambitious plans.
Chair Jim Gibson said: "We have an ambitious strategy for the future and plan to develop new services, increase our reach and significantly increase our income. We want to hear from a wide range of talented people who are interested in one or more of the following areas of knowledge or expertise: lived experience of our conditions, business and commercial development, health and safety, health and social care, fundraising, retail, legal, marketing and public relations and volunteer recruitment and support."
Those interested in applying can visit www.chss.org.uk/becomeatrustee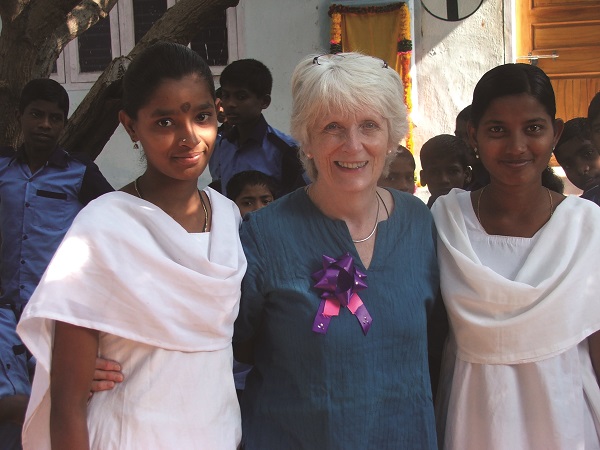 New website for Scottish charity
Scottish Love in Action has unveiled its new website.
The charity has given the site a wash and brush-up so it can continue to use it to tell everyone about all of the people in India and in Scotland who are part of its story, past, present and future.
SLA has ensured the new site is more mobile-responsive, so it can be easily viewed on any phones, tablets and iPads as well as laptops and PCs. The team have also worked hard to make the journey through information clearer and more user-friendly for visitors to the site. And they have retained the familiar logo and colours from their previous site, whilst giving the layout a fresh new look.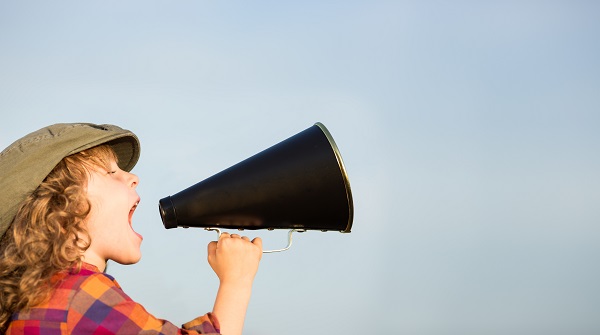 Communications agency offers support to charities for free
Perceptive Communicators has launched its Shout Louder campaign to give Scottish charities the chance to raise awareness of their work by providing free consultancy support.
The agency, which has been active in helping charities for over 10 years with pro-bono communications support, is now seeking applications from interested charities.
Previous charities who have benefited from Perceptive's support include Glasgow Children's Hospital Charity, Prince & Princess of Wales Hospice, Business Beats Cancer and most recently The Simon Community and Action for Children.
To apply for the Perceptive Communicators' Shout Louder communications support charities should provide the following in 500 words in total or less:
• Name and brief overview of the organisation; Contact name and contact number and email address; Current communications activities and resources (including any agency support); Clear objectives for the pro-bono communications support from Perceptive – what do you want to achieve as a result of this support; What services/support would like from Perceptive (up to nine days communications support) eg media training, PR strategy, media relations, copywriting, social media training, social media strategy and content, communications audit etc; Timing of the support required; How the impact of this support will be measured; Details of any specific campaigns or projects that will be active during the coming year and the timing of these
Applications should be emailed to [email protected] and the deadline to apply is Friday 30 August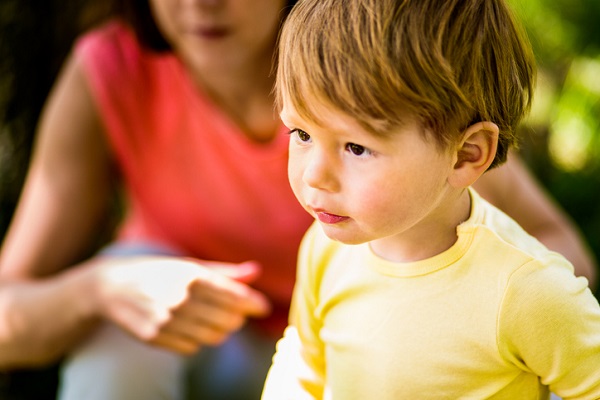 Specialist mental health support for children
Scottish charity SAMH (Scottish Association for Mental Health) has appointed a new specialist team to support better mental health for children and young people.
Based across the charity's offices in Edinburgh and Glasgow, but working throughout Scotland, the team of five was established in response to a growing awareness of the need to support children and young people's mental health.
Since its creation earlier this year, the team, led by experienced children and families manager Joanne Aitken, has already collaborated with the National Theatre of Scotland on a successful school project. The SAMH team is now working with NHS staff in Edinburgh to help children who are currently unable to access specialist services, and is also setting up new school and college based projects.
SAMH began working in children and young people's mental health following consultation with its supporters and the wider public in 2016. The charity recently challenged the Scottish Government to take action on Child and Adolescent Mental Health Services, highlighting recent figures showing that one in five young people who are referred to specialist mental health services are turned away.
Graeme Henderson, executive director of delivery and strategic development at SAMH, said: "Thanks to our brilliant fundraisers and supporters, we're able to invest in a new programme of activity in schools, in colleges, and with Child and Adolescent Mental Health (CAMHS) teams – all aiming to help young people and the adults in their lives.
"Young people deserve to be able to access help and they have waited long enough – urgent action is required, and we're pleased to play our part in this."