A selection of stories from communities and voluntary organisations across Scotland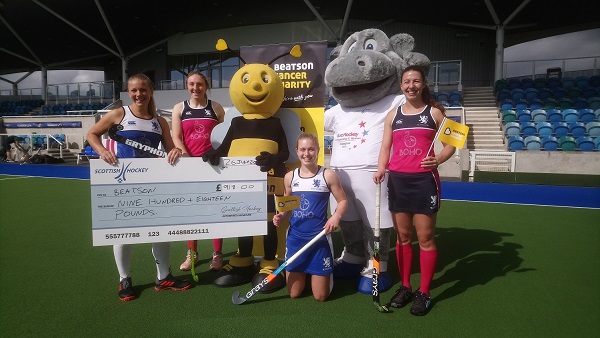 Charity announced as partner for hockey championships
Beatson Cancer Charity has been revealed as Scottish Hockey's charity partner for Women's EuroHockey Championship II in Glasgow.
Scotland internationalists Kaz Cuthbert; Emily Dark; Charlotte Watson; and Becky Ward joined Scottish Hockey's mascot Hamish the Hockey Hippo as they welcomed Bella Beatson, mascot of Beatson Cancer Charity, to announce the partnership.
Scotland women's captain Cuthbert presented a cheque for £918 – made up of donations by hockey fans at the recent Scottish Cup Final and Grand Finals events in Glasgow.
The event will see 20 international hockey matches played at the Glasgow National Hockey Centre on 4-10 August.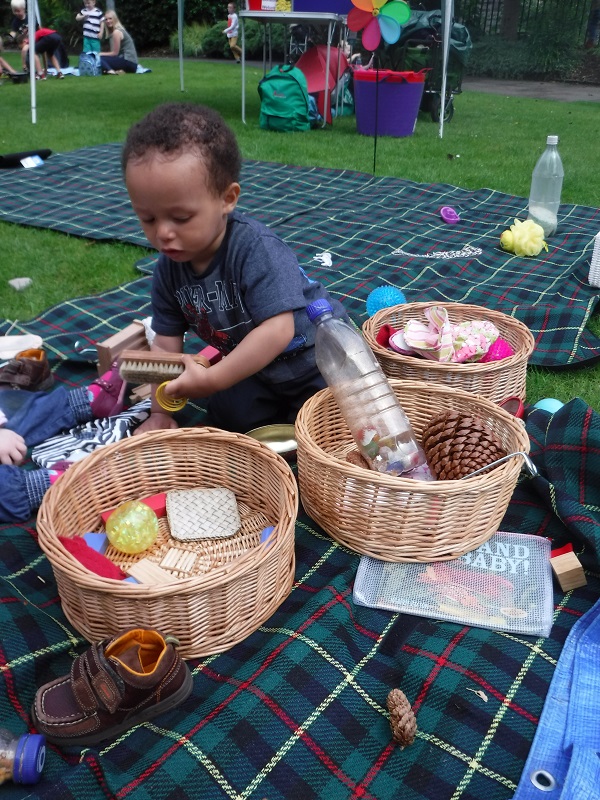 Play in the Park: Aberdeen kids set to enjoy bumper fun day
On Wednesday (7 August) Aberdeen Play Forum, supported by Aberlour Child Care Trust and Aberdeen City Council, hosts its largest of event of the year for local children in celebration of every child's right to play.
Playday is a national event, now in its 32nd year, which takes place across the UK to highlight the importance of play in every child's life as it is an essential part of childhood.
Last year the local Aberdeen event, organised by Aberdeen Play Forum, had around 2000 visitors take part in a number of fun activities.
This years' event will be even more jammed packed with interesting and fun activities for all children to take part in. Activities include a baby sensory area, traditional woodland crafts with T.O.A.D.S (Time's Outdoor Adventure Service), Bob Foy's inflatable assault course, cardboard play with Aberdeen City Council and much more. There will also be face painting and a raffle which includes the chance to win a signed Aberdeen Football Club shirt donated by the club. The event takes place at Hazlehead Park from 11am to 3pm.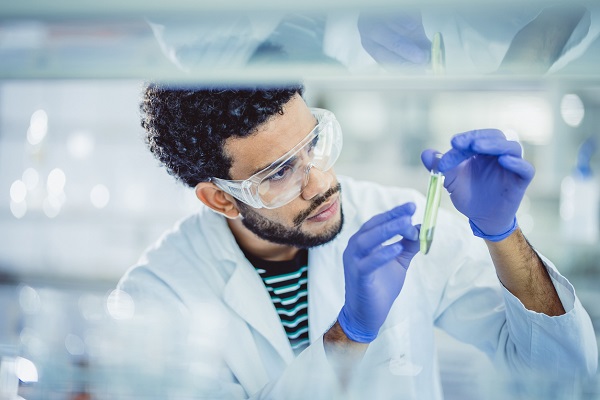 Charity aims to gain 2,500 new supporters
Over the next few weeks, the Worldwide Cancer Research face-to-face fundraising teams are hitting the streets of towns across Scotland, to build awareness of the great work that the charity does, and sign-up new supporters.
In the last 40 years, the charity has funded 1,128 scientists and kickstarted 1,888 discoveries. Thanks to research like this, twice as many people now survive cancer after diagnosis than did four decades ago.
But with one in two people in the UK now being diagnosed with cancer in their lifetime - and 32,234 people every year in Scotland alone, there's much more to be done. The charity's goal is to find 2,500 new supporters in Scotland this year, which would raise approximately £600,000 over the next five years.
Alan Moss, the charity's individual giving manager said: "Face-to-face
fundraising is one of the most effective and efficient ways for us to raise
vital funds, and it also allows us to raise awareness and speak to people
directly about the great work we do."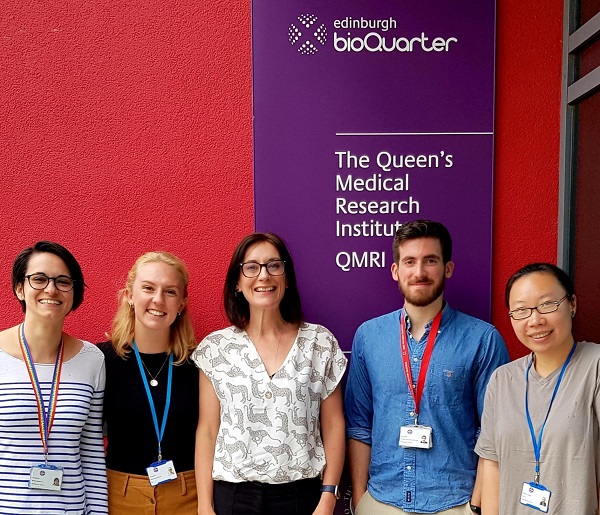 BHF-funded scientists aim to repair heart attack damage
Researchers at the University of Edinburgh are using state-of-the-art regenerative medicine techniques to identify genes that could help the heart to repair itself after a heart attack.
Every month in Scotland, there are more than 2,000 hospital visits due to a heart attack, which happens when one of the coronary arteries becomes blocked, cutting off the blood flow to the heart muscle. During a heart attack, if the blood supply isn't quickly restored, the heart muscle can become permanently damaged, which can lead to heart failure.
Heart failure occurs when the heart cannot pump blood around the body as efficiently as it should. Although the symptoms can usually be managed with medication and lifestyle changes, there is currently no cure. Over time, heart failure can lead to extremely debilitating symptoms such as breathlessness, fluid retention and fatigue.
Dr Mairi Brittan received an award of just over £500,000 from the British Heart Foundation (BHF) to establish her own laboratory at the
University of Edinburgh. The funding has allowed her to bring together a team of scientists from different backgrounds, and is a truly international collaboration.
Researchers from Scotland, China, France, Greece and South Africa have been working to understand the built-in pathways through which the heart can regrow new blood vessels following a heart attack, in order to restore blood supply to injured heart muscle. This strategy may limit or repair the damage done during a heart attack and may therefore prevent progression to heart failure.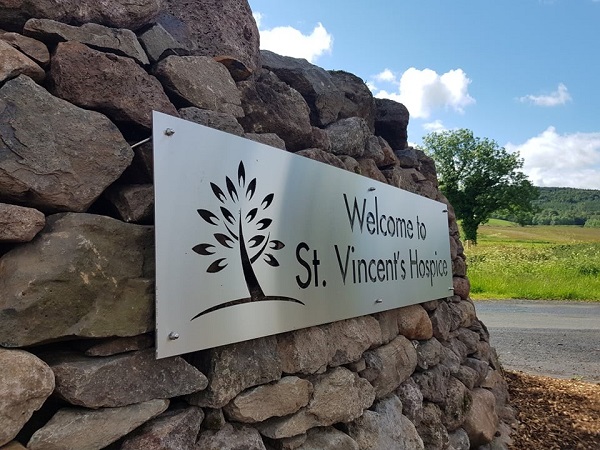 New look for hospice
St Vincent's Hospice has received a £15,000 grant, funded by Smith Skip Limited through the Scottish Landfill Communities Fund (SLCF), allowing major upgrades to their signage and Community Gardens.
The hospice is a specialist provider of palliative and hospice care for families and individuals affected by life-limiting conditions.
Thanks to significant funding through the SLCF in 2015, St Vincent's was able to create their community garden, a tranquil space for the public and visitors to the hospice to come and enjoy, go for a walk or just sit and take in the scenery.
To continue to build on this fantastic project, this latest support has been used to give a significant uplift to the hospice appearance, access and surrounding areas.
Project lead for St Vincent's Hospice, Katrina Vine, said: "Our community garden has been such a brilliant addition to our Hospice, but we know that some of our signs and fencing were beginning to look a bit tired. We were also aware that if you are coming here for the first time, it can be difficult to find your way around. You could come and go without realising that our Barn Tearoom was open to you, or that you could take a wander around our Woodland Walk.
"Now, thanks to this support and the efforts of numerous contractors, organisations and staff from across Renfrewshire, our hospice has
had a major facelift, not only giving it a fresh and modern look, but also making it easier than ever before to get to us."