A selection of stories from communities and voluntary organisations across Scotland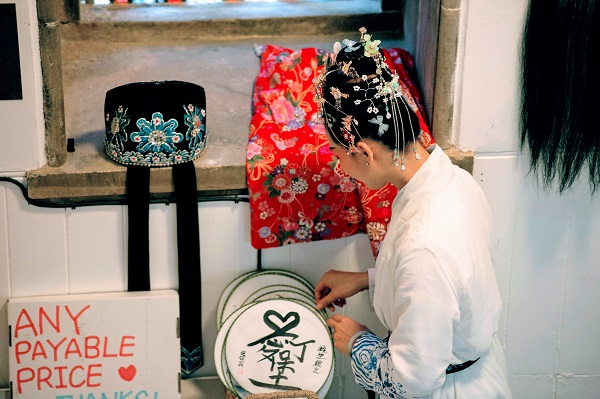 Charity teams up with university
The Eric Liddell Centre is to host a range of Chinese cultural classes and activities as part of a summer programme in association with Heriot Watt University.
The Confucius Institute for Business and Communication at the university are providing tutors to lead weekly workshops over July and August at the community hub in South Edinburgh. The classes will include an introduction to basic Chinese language in addition to brush painting, calligraphy and mahjong.
The developing relationship between the Eric Liddell Centre and Heriot Watt's Confucius Institute has previously seen the internationally renowned Rainbow Music Society from Tianjin University perform at the centre.
John MacMillan, chief executive of the Eric Liddell Centre, said: "We're really excited to be able to offer these classes in partnership with Heriot Watt's Confucius Institute. We are committed to fostering positive relations with the Chinese community as we continue to bring Edinburgh's communities together."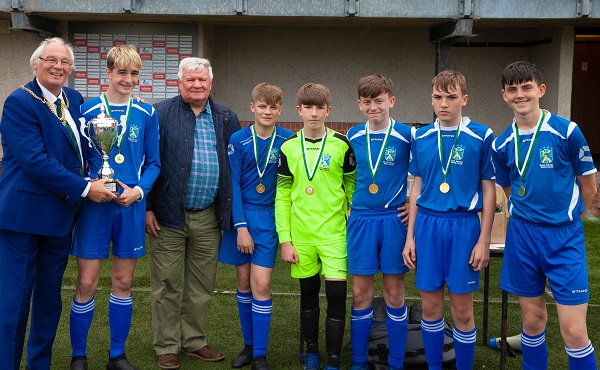 Youngsters shine at football tournament
Football teams from former mining communities across Scotland took part in the Coalfields Community Cup on 23 June at the Indodrill Arena, the home of Alloa Athletic FC, which saw Blue Brazil Boys and Hearts Girls triumph on the day.
The winners along with the runners up – Braehead FC and Kilmarnock Girls – will have the opportunity to represent Scotland and play at the City Football Academy in Manchester – where Manchester City's first team also train - on Sunday 4 August. They will take on England and Wales at CRT's Coalfields Home Internationals.
The annual tournament is organised by the Coalfields Regeneration Trust (CRT) which supports such local initiatives to improve the health and employment prospects of people in former mining areas.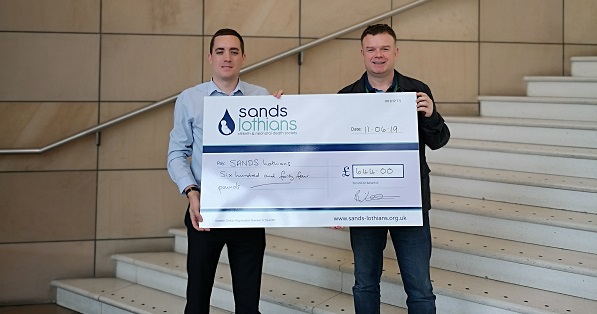 Football fans raise over £600 in support of bereaved dads
Football fans have raised over £600 to support SANDS Lothian after hosting an event that showcased the 2018 German Cup Final. Members of the Edinburgh Adler group, made up of Hibernian and Eintracht Frankfurt football fans, have generously donated all profits from the event that was held in the Cameo cinema in May this year.
Alan Craven and Ross Vincent, who both work at Scottish Widows, were proud to present the cheque to the charity on behalf of all those that supported the event, including the Bank of Scotland Foundation Matched Giving Programme.
Ross explained; "As a non-profit event, we were very keen to make a donation to a local charity, and we decided upon SANDS Lothian due to the excellent work it does to support bereaved families. We know that this donation will help improve the invaluable service it provides at a local level in Edinburgh and the Lothians."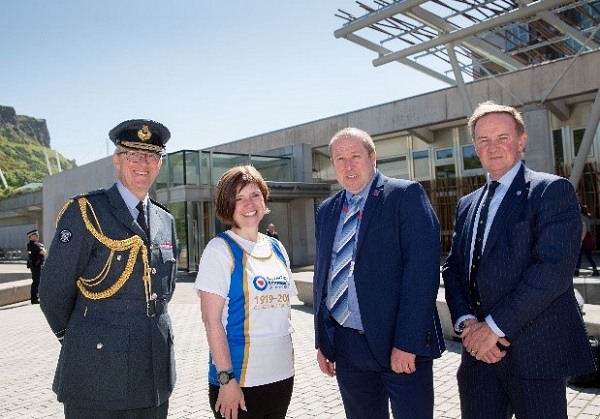 Widow completes 43km challenge
RAF widow, Romana Morton, has culminated her recent fundraising running efforts for the RAF Benevolent Fund by running Edinburgh's Royal Mile in memory of her late husband, Flight Lieutenant Nigel Morton. Romana's husband died in a Tornado crash in Scotland on 2 July 2009.
To begin with, Romana was daunted by completing 1km but she has now covered a total of 43km over a series of runs, starting with a 5km park run on her birthday. Why 43km? Because her husband was serving on No 43 Squadron RAF, when he passed away he was also 43 years old and he was killed at 11.43am.
The Minister for Veterans, Graeme Dey MSP, met Romana at the Holyrood finish line after she was waved off from Edinburgh Castle by Air Officer Scotland, Air Vice Marshal Ross Paterson.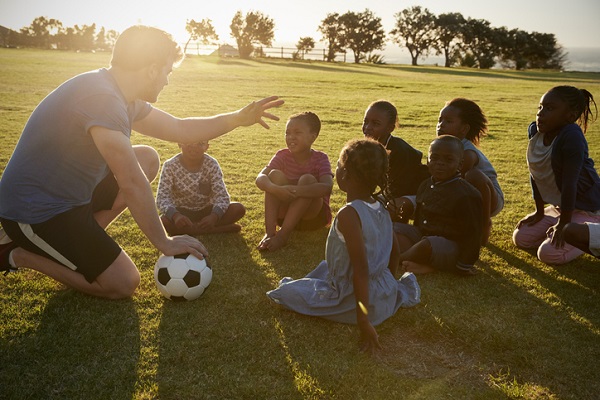 Safeguarding in sport project
​Those who are involved with local sports clubs are being invited to take part in a pilot project.
The Safeguarding in Sport Service, a partnership between Children 1st and sportscotland, is looking for sports club volunteers to help us pilot the new Standards for Child Wellbeing and Protection in Sport.
The pilot will help to find out: what sports clubs think about the standards?, if they are achievable? and how best clubs can be supported to put the standards in place?
This will ultimatelyhelp to ensure the framework and support is right for sports clubs, helping to make sport a safer place for children and young people.
To take part, see the information leaflet. The deadline for participation is 19 August.