A selection of stories from communities and voluntary organisations across Scotland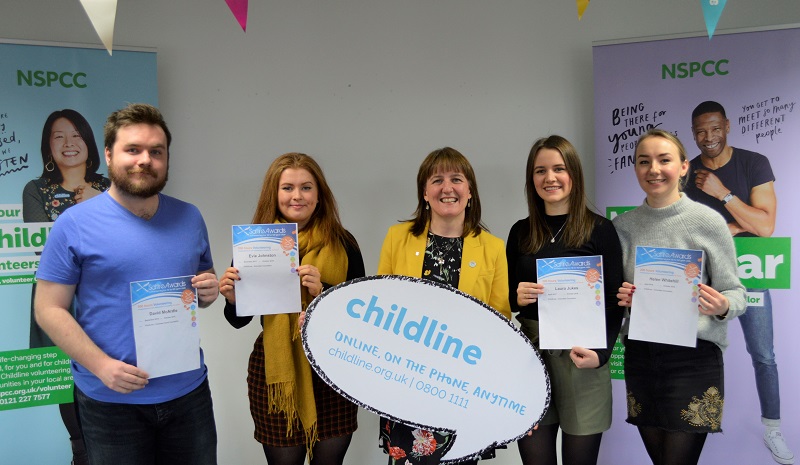 Minister rewards Childline volunteers
Scotland's Minister for Children and Young People Maree Todd met dedicated young volunteers in Glasgow this week as she presented Saltire Awards certificates to them at the city's Childline centre.
The Saltire Awards, which are endorsed by the Scottish Government, are for young people aged between 12 and 25 and recognise and reward them for their fantastic contribution to volunteering.
The volunteers were thanked for their outstanding commitment to helping the NSPCC-run service Childline, which provides free counselling on the phone and online for young people who need help with issues ranging from family relationships and friendship issues to bullying and sexual abuse.
The total number of volunteer hours from the 31 people honoured reached 8,168.
Jayne Laidlaw, Childline manager for the Glasgow base, said: "We are delighted to currently have a large number of young people volunteering with us and their contribution is of great value to our service. They help make up a fantastic team of volunteers who are there for children and young people across the UK whenever they need help.
"With a unique set of skills, they support the service in reaching out and being there for every child, whatever the worry or concern."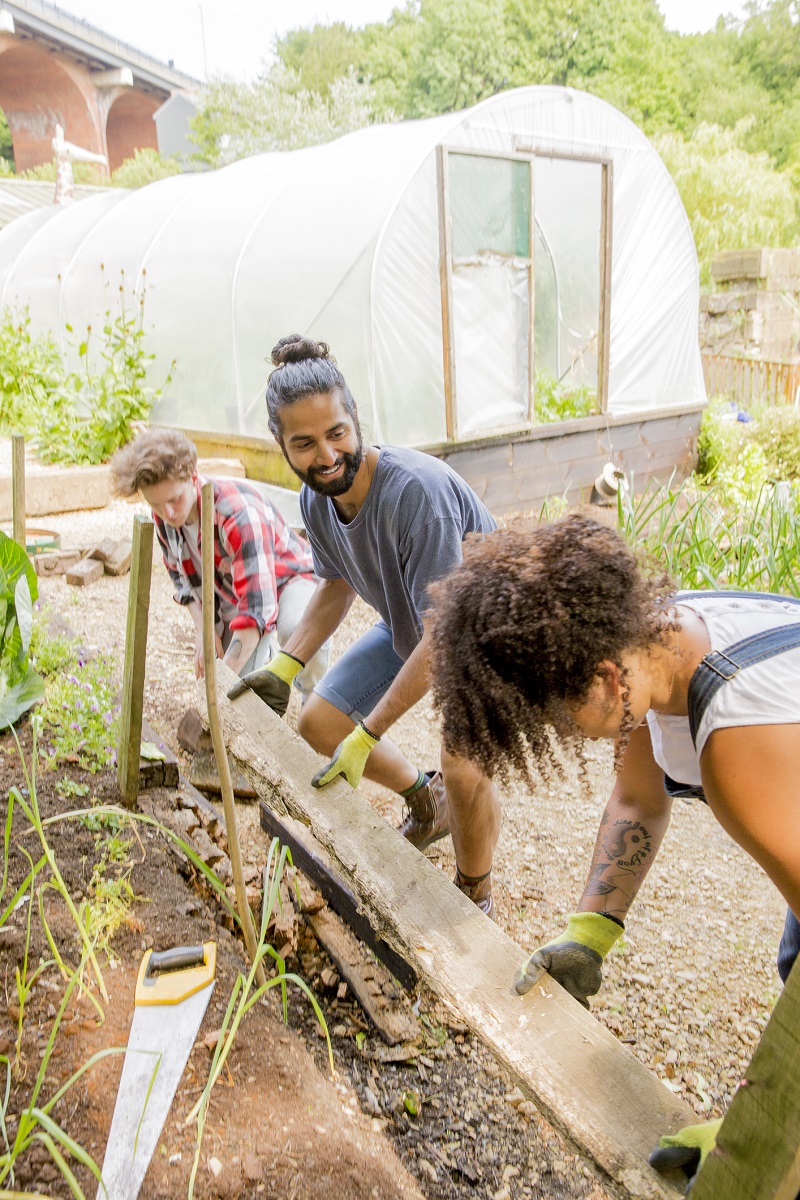 Trust celebrates volunteering success
The National Trust for Scotland is celebrating after finding out it has retained its Investing in Volunteers accreditation.
Investing in Volunteers (IiV) is the national standard for volunteer management in the UK. The National Trust for Scotland has held the IiV accreditation since 2009 and is re-assessed every three years.
Simon Skinner, chief executive of the National Trust for Scotland, said: "We're delighted to have been successful in retaining our IiV accreditation. Having this recognition is a guarantee for potential volunteers that the National Trust for Scotland takes its volunteer management responsibilities seriously. By working to both achieve this award and maintain its standards, our aim is to ensure all our volunteers have a fantastic experience doing what they do for the love of Scotland."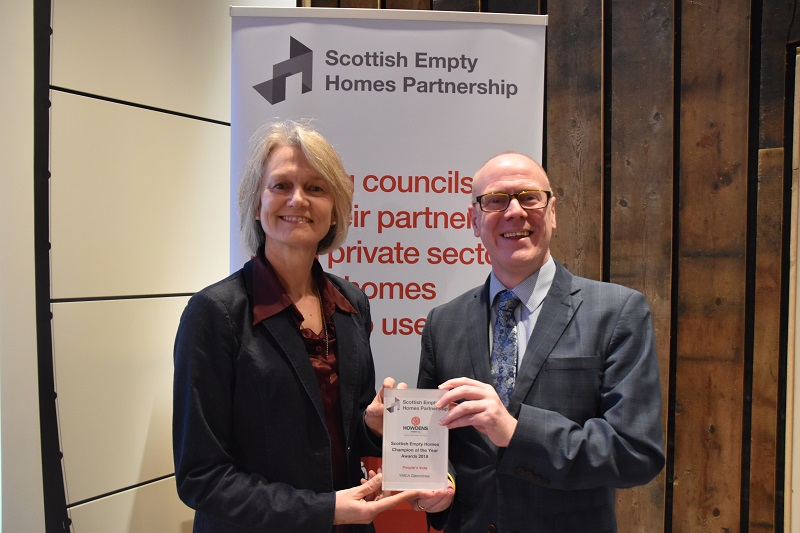 Award for empty homes project
A Glenrothes community project which turns empty homes into housing for people who are homeless or at risk of homelessness has won a major new award.
The Howdens Scottish Empty Homes Champions of the Year Awards celebrates work done across the country to bring the nation's 37,000 empty homes back into use.
YMCA Glenrothes runs a hub in the centre of the town offering support with housing, health and access to training or social activities for young people. Among their projects is one which buys and renovates empty homes to provide quality supported accommodation to young people who are homeless or at risk of homelessness.
The project has scooped the very first People's Choice category at the awards, pipping to the post entrants from Inverclyde and Perth and Kinross.
The award was announced at a ceremony which takes place alongside the Scottish Empty Homes Partnership annual conference earlier this week at The Engine Shed in Stirling.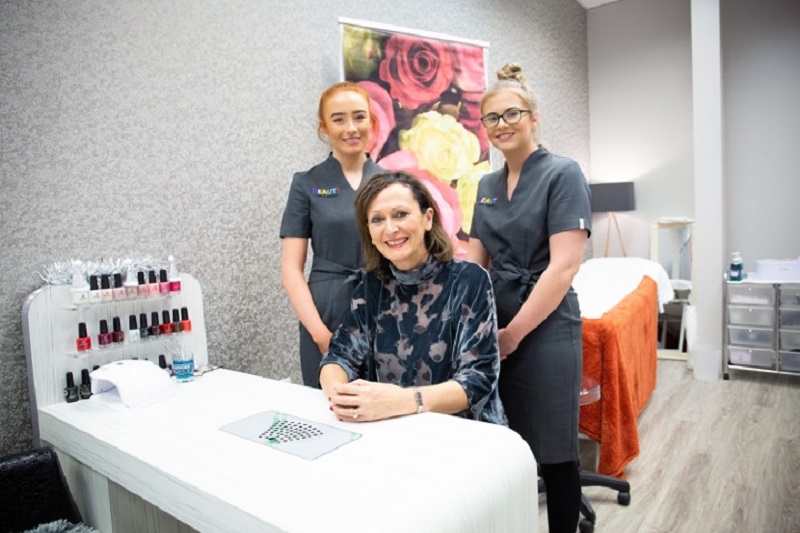 Beauty with a Conscience
An innovative new social enterprise is set to raise vital funds for one of Scotland's favourite charities; provide valuable work experience for Glasgow students and make clients feel good about looking good, all at the same time.
Beauty with a Conscience, a partnership between the Prince & Princess of Wales Hospice, and Glasgow Clyde College, will offer high quality, ethical beauty treatments at a new salon and retail outlet in the city's Battlefield Road.
Funding of £41,000 has been granted by the charity Glasgow Clyde Education Foundation, which supports new approaches to learning for the students and communities served by the College, to enable the project to get off the ground.
One hundred per cent of the profits raised from the venture will go to support the work of the new £21 million Prince & Princess of Wales Hospice which opened its doors to patients for the first time earlier
this month.
Further information is available on the group's Facebook page.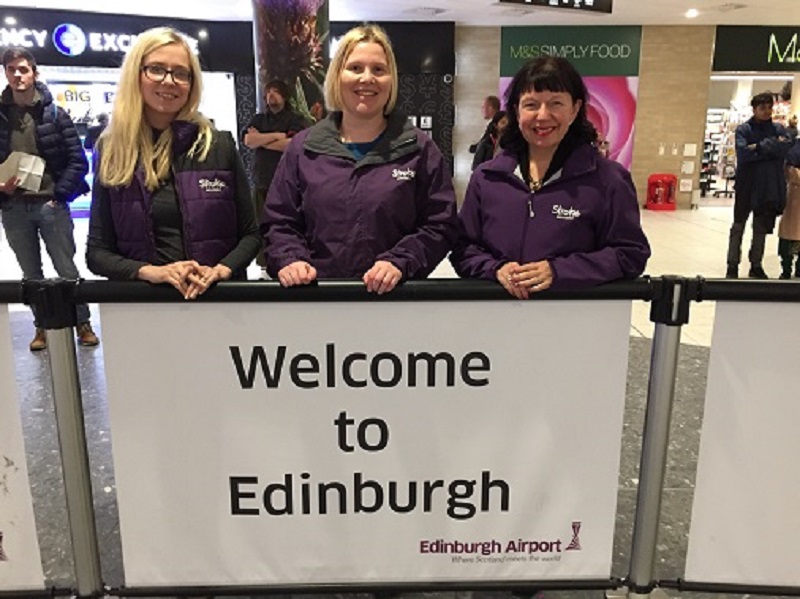 Charity in running for partnership
The Stroke Association has been shortlisted for Edinburgh Airport's 2019 Charity of the Year.
Kirsty Scott, fundraising manager for Scotland, said: "Stroke can be fatal and you are more likely to die of a stroke in Scotland than anywhere else in the UK. For those who survive, its effects can be devastating.
"120,000 people in Scotland are living with the impact of stroke and more than 17,000 of them live in Edinburgh and the Lothians. This number is set to increase and it has never been more vital than now to help support the stroke cause."
The new charity partner will be decided by the middle of December based on a staff vote.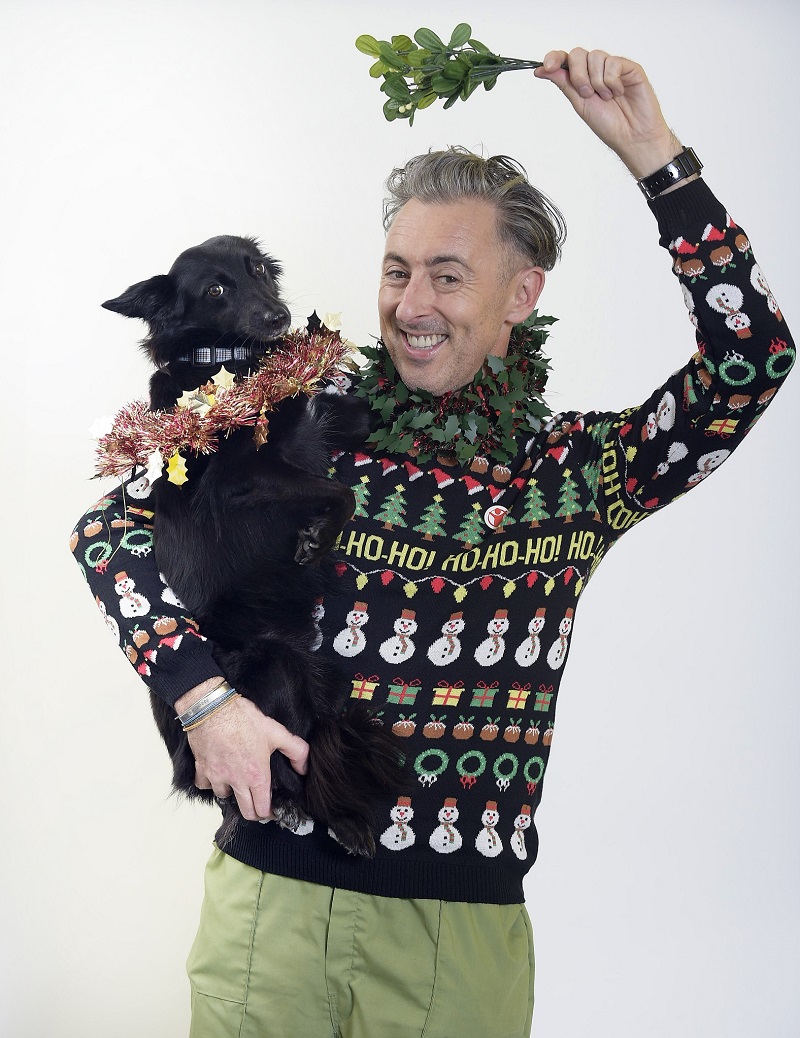 Christmas Jumper Day returns
A popular fundraising event is set to return.
Friday 14 December the return of Save the Children's annual fundraiser, Christmas Jumper Day and a whole host of famous Scots have donned their winter woollies to celebrate.
From Still Game favourite, Sanjeev Kohli and Scottish comedy queen, Karen Dunbar to the most famous bagpipe band on the planet, The Red Hot Chilli Pipers; and world-renowned actors, James Cosmo and Allan Cumming –Scottish stars continue to pledge their ongoing support to the cause.
From knits festooned in jingling bells to jumpers covered in lights, shiny neon tinsel and technicoloured baubles, Save the Children is expecting over five million people across the UK to take part in the biggest, silliest Christmas Jumper Day ever.
Whether it's with Christmassy colleagues, sparkly school friends or just you and your merry mates, by sticking on a fabulously festive knit, signing up and donating £2 to Save the Children (£1 if you're at school) at the Christmas Jumper Day website, you will be helping give children hope for a better future.