YouthLink Scotland set to distribute an extra £2m CashBack for Communities funding for youth work
More than £2 million is to be invested in supporting youth work as a result of money seized from the proceeds of crime.
The Scottish Government in investing the CashBack for Communities funding to create life-changing opportunities for vulnerable young people.
Investment in youth work is not just the right thing to do, it is the smart thing to do – Aileen Campbell
The funds, which will be made available through YouthLink Scotland over the next three years, aim to empower and guide Scotland's young people towards positive futures.
It is estimated that around 25,000 young people will be able to access new opportunities in each of the three years as a result of the new funding.
This will continue the support of the youth work that has already provided 330,000 opportunities for young people and created a 73,000-strong army of volunteers and workers.
Minister for children and young people Aileen Campbell launched the new funding during a visit to Edinburgh-based Green Shots, a programme that gives young people at risk of antisocial behaviour, drug or alcohol dependence a chance to take part in community based environmental volunteering.
"Investment in youth work is not just the right thing to do, it is the smart thing to do," she said. "I am lucky to have seen first-hand the difference youth projects make in giving young people confidence to make their voice heard, seize the opportunities in front of them and make the right decisions for themselves and their families."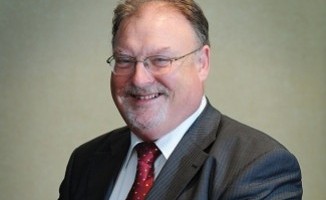 Jim Sweeney, chief executive of YouthLink Scotland, said: "Over the last five years, CashBack for Communities has created a generation of local superheroes, giving power back to young people and their communities by using the cash seized from criminals as a force for positive change.
"This money has helped young people access life-changing youth work opportunities which has given them more optimism for the future and has proved to many young people that they can achieve their ambitions despite difficult life circumstances."
Since 2007, over £74 million of money seized through the Proceeds of Crime Act has been put to excellent use through CashBack for Communities, funding around 1.2 million activities and opportunities for young people since 2007.