​Generous Scots donate cash to save Glasgow student from deportation
A fundraising page set-up to save a Glasgow student from being deported has reached nearly £3,000.
Lord Elias Mensah Apetsi, a Ghanaian asylum seeker who studies at Strathclyde University, was detained a month ago after arriving for a routine meeting at the Border and Immigration Agency in the city's Brand Street.
He was detained first at Dungavel before being transferred to a detention centre in Gatwick after it emerged that a fresh application for Leave to Remain had not been submitted on time.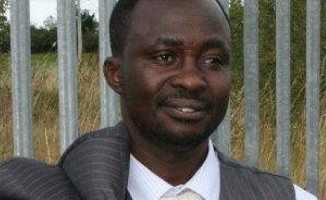 Lord, who was elected as the NUS Scotland Asylum Seeker and Refugee Officer while in detention, has lived in the UK for 10 years and in Glasgow for three.
The National Union of Students (NUS) say this was "human error" for which Lord was not to blame.
NUS president Vonnie Sandlan is behind the online fundraising page, which is aiming to gather £15,000 to pay for legal representation.
Sandlan says, on the page: "Lord was scheduled to be removed on Tuesday 22 March, and due to the collective power of campaigning, he was not removed on that flight.
"However, in recent days there have been moves to push once more for his removal from the country and time is of the essence.
"We have secured legal representation for Lord but now need to fund that.
"A conservative estimate is that this will cost in the region of £15,000.
"The legal firm is not entitled to apply for legal aid on Lord's behalf and so we need to now raise that money on his behalf.
"All proceeds will directly go to Lord's legal campaign, so please give anything that you can."
A spokeswoman for the Home Office said: "All asylum applications are carefully considered on their individual merits, in line with the UK immigration rules."
Donate by visiting www.gofundme.com/saveLord