TFN's snippets of some of the activities going on in charities around Scotland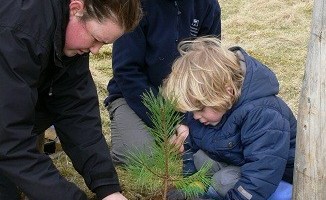 One of Scotland's leading firms of independent chartered surveyors, DM Hall, has announced that the Children's Hospice Association Scotland is to be its first community investment partner.
Save the Children's UK-based crisis-grants service Eat, Sleep, Learn, Play! is expanding into Inverness to help families living in severe poverty access essential items like a bed or cooker.
Community sports organisations across Scotland are set to benefit from a funding boost as the new£1 million Legacy 2014: Sustainable Sport for Communities Fund opens for applications.
The iconic Scots pine is making a return to the lower slopes of Ben Lawers, which is in the care of the National Trust for Scotland. Local children from the Killin Green Team have planted the first 15 trees at Cragganester on the Ben Lawers National Nature Reserve.
The Imaginate Festival, Scotland's international festival of performing arts for children and young people, celebrates its 25th birthday this year and will run from 5 to 12 May 2014 at venues across Edinburgh.
Aberdeen Asset Management Charitable Foundation has awarded £25,000 to Grampian Gastro-Oesophageal Cancer Research Fund to help it continue its fight against oesophageal and gastric cancer.
The Royal Society for the Prevention of Accidents is running the UK's first-ever Family Safety Week from 24 to 28 March in a bid to help millions of people protect their loved ones from accidents – the top cause of preventable death in the UK.