Controversial organisation stands by offensive tweets
A cross party committee on carers has banned a controversial mental health rights group from Holyrood for offensive social media posts.
It follows a Twitter row in which Mental Health Rights Scotland (MHRS), founded and run by Barry Gale (below), continues to defend highly offensive statements made in response to a care professional's experience of racism, as exclusively reported in TFN.
MHRS, an association of service users and carers campaigning for recognition of human rights in the Scottish mental health system, outraged Twitter users after telling Shubhanna Hussain-Ahmed, a partnership development officer at the Carers Coalition charity, that a swastika painted on a neighbour's shed when she was growing up was "only a symbol."
The rights group also told her the symbolism of the swastika was "in her head."
It has since led to widespread condemnation from charities, professionals and MSPs alike with Labour's Mark Griffin, co-convenor of the carers cross party group at the Scottish Parliament, expelling Gale for failing to apologise and take down the posts.
Griffin told TFN: "As co-convener of the carers CPG I received complaints about the twitter activity of one of our members, the details of which have been reported on your website.
"I consider the tweets offensive: they denied that the swastika was a racist symbol and denied someone's lived experience of racism, and that as a result brought the CPG into disrepute.
"I gave the individual an opportunity to make an unreserved apology and for the tweets to be deleted or would otherwise be forced to ask members to endorse expulsion.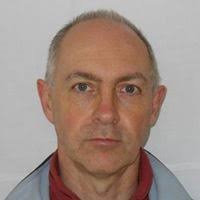 "In the absence of an apology from the individual we unanimously agreed without dissent to expel them in accordance with the procedures set out by the Scottish Parliament."
Gale accused the CPG of "bullying and hypocrisy". Asked by TFN if he regretted bringing his organisation into disrepute, he said that, on the contrary, the attention would benefit the group.
"I do not regret bringing the organisation into disrepute," he said. "On the contrary I think that the media attention will turn out to be very good for us in the long run. We have not deliberately courted this but we shall nevertheless make use of it while it lasts. I have posted further tweets to keep the issue in the media and hope that reason and common sense will eventually prevail.
"Whether we are hailed as champions or forgotten doesn't matter, as long as freedom of expression and speech are protected in Scotland. Human Rights are for all, whatever their political beliefs. If you start excluding groups you do not like then we are on the road back to Nazi Germany. Punish criminals, not symbols."
He added: "I am comfortable with my position both morally and legally. I have had to face mountains of bullying opposition before.
"I intend to stand my ground against the bullying of people who insist that I must stop dissenting from the majority view. Already we've won new followers who also believe in saying no to bullies."