John Mason is said to have insulted the Homeless Project Scotland group.
A Glasgow MSP has come under fire for his response to a city charity after the group asked for a building to help them operate into the winter.
SNP MSP for Glasgow Shettleston, John Mason, is facing heavy criticism after questioning a charity's need for support amid the running costs crisis.
Homeless Project Scotland (HPS), the charity which operates Scotland's busiest outdoor soup kitchen, has called for help to find a building as winter approaches.
The charity operates under a bridge near to Glasgow Central train station three nights per week, serving hundreds of meals to people experiencing homelessness, but HPS said the charity will need a building as the weather gets colder.
National operations manager Alan Hamilton said: "It's unpredictable just how bad it could get come winter.
"The cost of living is going up, recessions, Christmastime, that queue could be all the way to George Square."
Glasgow City Council has claimed it had offered two properties to HPS, while HPS admitted that while one site was rejected as a "dingy basement", no second location has been turned down.
Colin McInnes, the charity's chairman and co-founder, denied that a second location had been rejected, telling BBC News he first contacted the council expressing a need for a building in May 2021.
Members of HPS reportedly visited a potential site at the St Francis Centre in the Gorbals, then being renovated, a month later, which the council claimed was rejected earlier this year.
Mr McInnes told BBC Scotland: "Never once did we say we weren't interested. There was no written communication, they made an assumption. I think they just don't want to help us."
Glasgow City Council pledged support towards finding accommodation for the HPS during a council meeting in June.
A council spokesman told Scottish Housing News: "We will continue to work with the charity as far as possible but it must be stressed we have a limited number of properties at our disposal in central Glasgow suitable for the project's purposes."
But a city MSP has exacerbated the row, being accused of insulting the homelessness charity.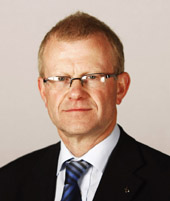 Mr Mason was copied into an appeal from HPS to find a building, but reportedly replied: "Can you not rent a building?"
The email sent by Mr Mason, copied to other city politicians, is said to read: "I suppose I am a bit puzzled by a few things.
"Firstly, there are at least three other charities working with homeless folk in the city centre and all of them have buildings. Do we really need a fourth building? Is it not possible for yourselves and the existing charities to work together (preferably with the Council as well) to have a more 'joined up' service?
"Secondly, as far as I am aware, these other charities fund-raised, were given donations, etc and got their buildings in that way. So I do not understand why Homeless Project Scotland is expecting the Council to produce a building. I was told that your finances were quite healthy. Are they? Can you not rent a building?
"I would just hope that there could be a good working relationship between all those working in this field and everyone could try to collaborate as much as possible.
"Many thanks for all you are doing."
The charity hit back on Twitter, writing: "We are very disappointed with John Mason MSP who continues to blast our charity then say well done for what you do?"
Glasgow Labour MSP Paul Sweeney told the Daily Record: "I wish I was surprised that John Mason has managed to insult a charity providing food and support to Glasgow's homeless community, but sadly his tone deaf approach is entirely predictable.
"Rather than questioning whether they need an indoor space to do their work, he should visit the charity and he will see the vital nature of the work they do despite the woefully inadequate facilities available. Perhaps then he would then appreciate just how desperately needed their services are."
Mr Mason accused HPS of using a "fairly aggressive tone" in their communications, telling TFN: "I am not sure where the idea came from them that I am insulting them or attacking them!
"And you are absolutely right that charities (and councils like Glasgow) are struggling with rising costs. That is exactly why I am asking in the first place if we really need a fourth building in Glasgow City Centre. Is that the best use of funds – either public funds or charity funds?
"With three buildings run by charities nearby, I would have thought that was enough and any more funding available could go to the actual food, advice, and other support which might be needed.
"I would also like all of these charities (and the council) to collaborate and work together a bit more. All five of these bodies want to end homelessness and support those in the greatest need. So I just wonder if the fairly aggressive tone from HPS is really the best way of going about this? Would it not be better if they could all collaborate a bit more with each other?"