Kevin Watkins replaces Justin Forsyth
Kevin Watkins is the new chief executive at Save the Children UK.
He replaces Justin Forsyth who stepped down earlier this year after a five year tenure at the international aid organisation.
Watkins will take up position 28 September, taking over Tanya Steele who since February this year has acted as the organisation's interim chief executive.
He leaves his post of executive director of the Overseas Development Institute, a UK-based think tank, to take the new role.
Watkins worked for Oxfam for 13 years and spent seven years at the United Nations as lead author of a number of reports on education, global poverty and climate change.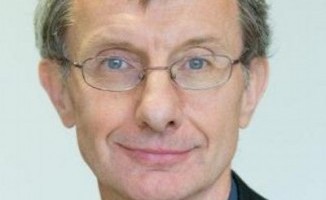 On his appointment Watkins commented: "I'm joining Save the Children because I believe in the organisation's mission, its values and the commitment of its staff – and because I'm passionate about the cause it champions.
"While there have been major gains over the past 15 years, we live in a world witnessing unprecedented levels of violence against children trapped in conflict, in which 16,000 avoidable child deaths happen every day, and millions of children are denied opportunities for education.
Peter Bennet-Jones, chair of Save the Children UK, said: "Kevin brings enormous experience and expertise, and will make a huge contribution to realising our goal to reach the most deprived and marginalised children."
Forsyth took the decision to stand down last year after heavy criticism of the charity in the media following the death of Olive Cooke.