Scotland's charity regulator appoints former board member to the position of chair
Scotland's charity regulator has appointed a new chair of the board to succeed Revd Dr Graham Forbes.
Lindsay Montgomery, the former chief executive of the Scottish Legal Aid Board, will take up the post of chair of the Office of the Scottish Charity Regulator (OSCR) in March and serve a four year term.
He has an array of charity trustee experience including serving as chair of Keep Scotland Beautiful since 2015 and previously as an OSCR board member.
He is also currently a visiting professor at University of Strathclyde School of Law, vice chair of the International Legal Aid Group and chair of the Scottish Government Digital Foundation Board. Montgomery was awarded a CBE for services to the administration of Justice in 2009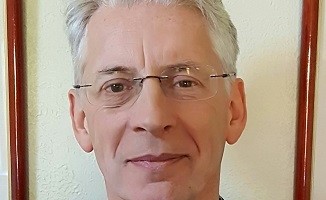 Montgomery was the chief executive of SLAB from 1999 to 2015 and prior to that was director of resources for Scottish Natural Heritage.
During his career he also worked for HM Treasury and was chair of the Non-Departmental Public Bodies Chief Executive Forum from 2002 until 2015.
He said: "I am delighted to have been appointed as OSCR's next chair. I spent eight years on OSCR's board up until 2014 so I know the vital role it has in the third sector and for the public, in particular the importance of proportionate and intelligence led-regulation and its contribution to increasing public trust in charities. I look forward to working with the sector as well as OSCR's Board and staff in my new role."
OSCR interim chief executive Maureen Mallon said: "We would like to welcome Lindsay back to OSCR and congratulate him on his appointment as our new chair.
"Having been on our board previously, his knowledge of our organisation and of the third sector overall will stand us in great stead over the coming years.
"In recent times, we have taken many positive steps towards being a forward thinking, risk-led organisation and we look forward to seeing how Lindsay leads our diverse board on our journey as Scotland's charity regulator."