Some of Scotland's most successful third sector leaders picked up accolades at the Institute of Directors Scotland Awards 2016
Jen Paice, chief executive of SafeDeposits Scotland (SDS), is Scotland's Third Sector Director of the Year.
She picked up the accolade at the Institute of Directors Scotland Director of the Year Awards in Glasgow.
SDS is a tenancy deposit scheme set up in 2012 after the introduction of Scottish Government regulations which required all tenancy deposits in the private rented sector to be placed in a neutral scheme. The business currently holds 60% of Scottish deposits protected by tenancy deposit schemes.
The judges were impressed while that still in her 30s, Jen has led SafeDeposits Scotland to become the number one tenancy deposit scheme in Scotland with a 60% market share and over £68m of the nation's deposits under protection.
In 2014 turnover increased to £1.5 million, up 13% on 2014 enabling SDS to launch its grant-giving trust promoting best practice in Scotland's private rented sector in 2016, four years ahead of its scheduled launch date.
Jen was one of four third sector directors who were finalists for the award. Louise Macdonald, chief executive of Young Scot, Josh Littlejohn of Social Bite and James Wells of Emms International were also finalists.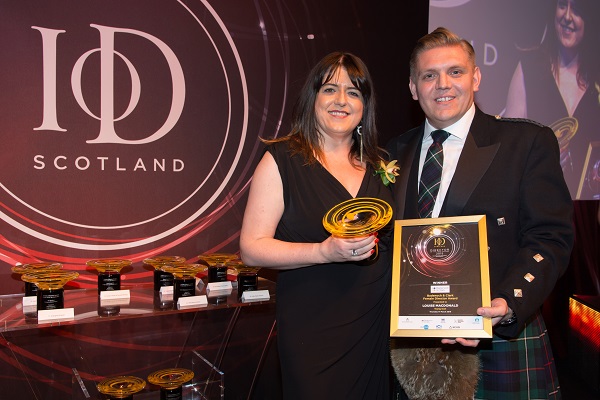 Louise didn't go away empty handed after beating off competition from female private sector leaders to win Female Director of the Year. Louise has led the youth organisations through an incredible period of growth which has membership grow to over 620,000 and increase in visits to its webiste of over 200%.
The presence of the third sector was notable at the awards, which are designed to recognise leaders across all sectors of society. Third-sector leaders were finalists in nine out of 15 awards.
Edel Harris, chief executive of Highland based social care organisation Cornerstone, was successful in the Aberdeen & Grampian Regional Director category.
David Watt, executive director of the Institute of Directors in Scotland, commented: "We have been very impressed with the accomplishments of this year's nominees and winners. We are also very proud to note that, for the first time, more than half of the winners are female directors – evidence that balance is translating to Scottish boardrooms. That said, every winners' story is an example of excellence in directorship that IoD Scotland applauds.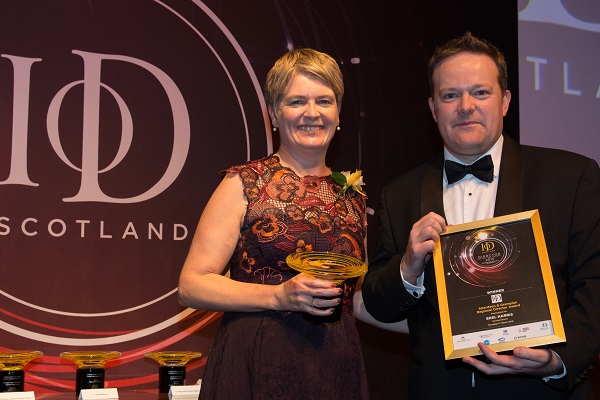 "What all winners have in common this year is vision and strong leadership, and the ability to recognise that any business is only as good as the capable and committed people who have the passion to make it succeed."
John Downie, director of public affairs at the Scottish Council for Voluntary Organisations, which sponsored the third sector award, said: "Congratulations to Jen, Louise and Edel who all did the third sector proud at this year's Instittue of Directors Scotland Awards.
"It is testament to the strength and increasing professionalism of Scotland's third sector that so many of it's leaders were recognised both as winners and finalists at these awards. It is great to see Scottish society valuing the work that not-for-profit organisations do to make our communities better."
Watch video footage of Jackie Bird announcing the Third Sector Director of the Year Award below.