The chief executive of the Yard has been named Scotland's third sector leading light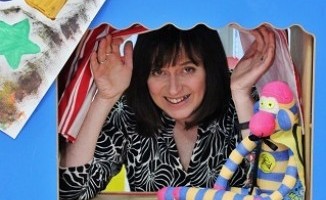 Celine Sinclair, chief executive of children's play centre The Yard has been named Leading Light at the 2017 Scottish Charity Awards.
She is a committed advocate for disabled children and leads and inspires her team with her passion and dedication every day.
Celine is well known in the third sector as an expert in play and disability, and is able to make families, staff and volunteers feel at home at the Yard. She has also been recognised for her success replicating The Yard's unique culture and atmosphere in Edinburgh at two newer centres in Dundee and Fife.
She said: "During The Yard's 30th anniversary year, and after ten years as chief executive here, I am absolutely delighted to win this award.
"The endorsement of my colleagues means a lot and I hope it will help us reach more people with the services we offer at The Yard.
"My vision is access to safe and adventurous play opportunities for all of Scotland's disabled children, so it is great to see play and disability being recognised as important issues in our sector. Thank you to all of The Yard's funders, supporters, staff, volunteers and families."
The Scottish Charity Awards are held every year by the Scottish Council for Voluntary Organisation (SCVO) and celebrate the country's third sector in all its diversity and vibrancy.
Shulah Allan, convener of SCVO, said: "I'm in awe of all the finalists and winners. Thanks to their efforts, more people in Scotland are receiving the support they need when they need it and we're all more aware of important issues, and causes, which affect vulnerable people, and us all."