Two thirds of those recognised in the annual list have undertaken outstanding work in their communities
Leading figures from Scotland's voluntary sector and those who led the community response to Covid-19 are amongst those recognised in the New Year Honours List.
The Cabinet Office said 65% of the 1,239 people to receive an award had undertaken outstanding work in their communities either in a voluntary or paid capacity.
Maureen McGinn - the former Scotland chair and UK board member of The National Lottery Community Fund, who was recently appointed honorary president of the Scottish Council for Voluntary Organisations (SCVO) – has been awarded with a CBE for services to civil society.
McGinn (main picture) serves as convener of Children in Scotland and has been a trustee of several charities including, Evaluation Support Scotland.
She told TFN: "At a time when SCVO is rightly highlighting that voluntary and community organisations have never been more needed, I'm proud to be have been recognised as a passionate supporter of this remarkable sector. I look forward to continuing to promote, and advocate for the sector in my role as SCVO's honorary president.
"I am, of course, also particularly pleased for The National Lottery Community Fund which has contributed so much to people and communities across the country. This has been done through its funding of outstanding work by organisations run by talented and dedicated staff and volunteers. "
Peel Ports chairman Tom Allison was granted a CBE for services to business and charity. His charity work includes him being an ambassador for the Prince and Princess of Wales Hospice in Glasgow.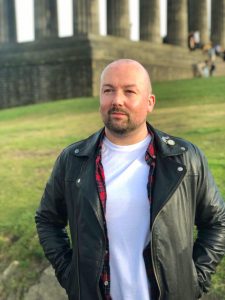 Who Cares? Scotland's public affairs manager, Jamie Kinlochan, received a British Empire Medal (BEM) for services to vulnerable people in Scotland during the initial Covid-19 response. At the start of the pandemic, Kinlochan began speaking to care experienced people to understand what gaps in support may emerge and created a proposal for Who Cares? Scotland to step up.
Within days, the organisation established a management team to develop the support that would be offered; released funds from reserves to make sure that people could access financial assistance quickly, and established a national helpline that any care experienced person, of any age, could contact for support. The response was then scaled up as the pandemic deepened, a response made possible because of the commitment of the entire staff team and support from the Scottish Government and other funders.
He said: "I am really humbled to be recognised in this way. The response to Covid-19 left so many people out at sea and I'm incredibly proud of the lifelines that we were able to provide.
"I'm part of a brilliant wider team at Who Cares? Scotland and it took all of us to develop the vision I had into something that made a difference to people's lives. I'm incredibly grateful today to my colleagues for their efforts and to our supporters and funders for encouraging us to do something different to help people."
Richard Stibbles (40), an ambulance crew volunteer for the Red Cross, left his home in Perth at the start of the pandemic to do three deployments in London, and gained a BEM after working 10 hour days transporting patients with Covid-19 to hospital, care homes or back to their families.
"Getting this award though makes me realise that my efforts were appreciated and that I did help to make a difference," he said.
Charandeep Singh was also awarded the accolade (BEM) for his charitable work. The former director of the Glasgow Gurdwara and the current executive director of Sikhs in Scotland, Singh was recognised for his efforts to deliver over 100,000 meals to struggling families across Scotland during the coronavirus pandemic through the Sikh Food Bank.
He said: "I am truly humbled to receive this recognition and I wish to dedicate this award to the whole team of volunteers and supporters without whom none of this would be possible."
Former banker Jackie Campbell, BEM, from Invergowrie, received an honour for her voluntary work raising funds for Children's Hospices Across Scotland (CHAS). Beverley Scoullar, chair of the Lade Centre in Rothesay, also gained a BEM. Patricia Robins was recognised with a BEM for services to charity and the community in Aberdeenshire.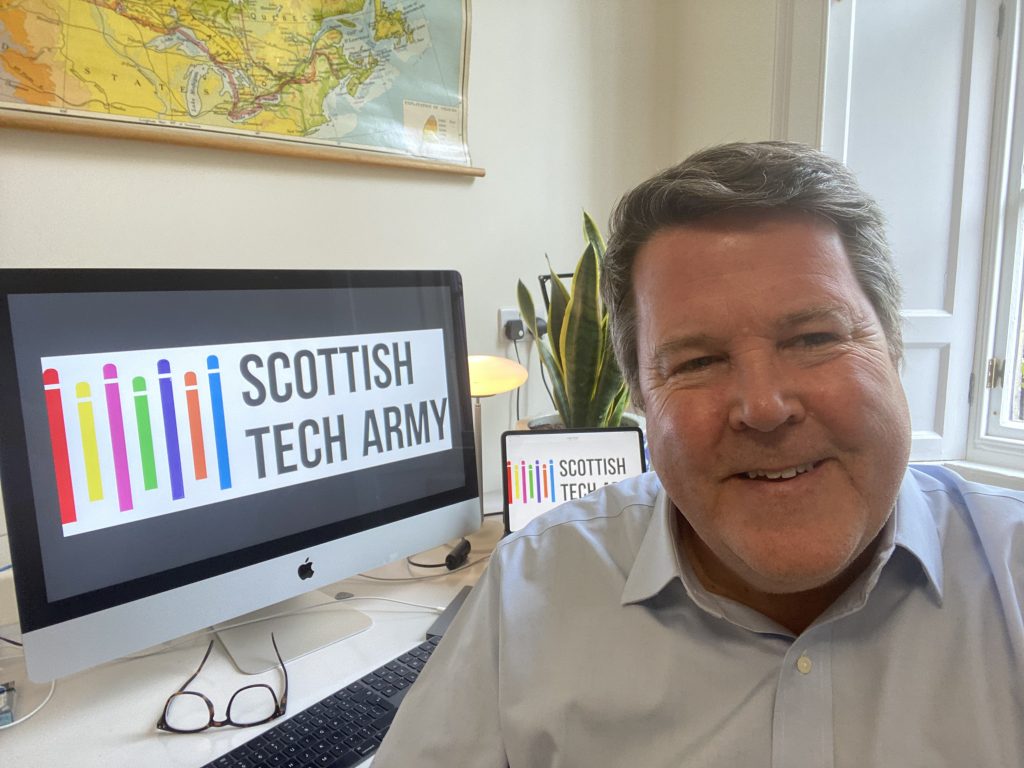 Scottish Tech Army founders Peter Jaco and Dr Alistair Forbes also gained BEMs for their work in assimilating a group of 1,200 volunteers who have provided vital IT support to community projects.
Dr Forbes said: "Well I'm surprised to be honest because it has only been going for about nine months or so. But I'm really thrilled at the recognition that it represents for all the volunteers who have taken part in the initiative."
Ann Hill, who has raised more than £100,000 for Alzheimer Scotland, received an OBE. Over the past decade Hill, from Dumfries, has been busy sewing memory quilts and inspiring people all over the world to get stitching for dementia, raising an incredible amount of money. Notably, she covered the pitch of the national stadium at Hampden with a record-breaking 5,000 quilts with the memories of people with dementia as part of her engagement with the Football Memories project. 
Pilot Emma Henderson was named an OBE after setting up Project Wingman with fellow captain David Fielding. The organisation has treated hard working NHS staff to a first class experience by creating airport style lounges, manned by furloughed airline staff, at 80 hospitals across the UK.
Henderson, from Moray, who accepted voluntary redundancy from her role with EasyJet in September, said: "When I set out, the whole premise was to help wherever possible. At the beginning, I didn't know how we would help – I just knew we would help.
"Basically, it's aircrew wrapping our arms around the NHS during this storm, which has benefited the wellbeing of aircrew as well.
"I care deeply for my fellow aircrew who have been made redundant or been furloughed."
Dr Heather Bacon was named an OBE for services to veterinary education and animal welfare. Dr Bacon is the veterinary welfare education and outreach manager at the Jeanne Marchig International Centre for Animal Welfare Education at the University of Edinburgh's Royal (Dick) School of Veterinary Studies, where she is responsible for organising postgraduate courses on a variety of MSc programmes as well as organising the undergraduate veterinary curriculum in animal welfare and ethics. Through her role, she has worked with NGOs, veterinary, and political organisations to develop veterinary education initiatives particularly on the topics of optimising veterinary care, dog population management, zoo animal, and exotic pet welfare.
Bothwell's Abdul Majid was recognised with an MBE for his services to integration in Glasgow and to charity in the city and abroad.
Royal Osteoporosis Society long-term supporter and former chair Professor David Reid was named an MBE. The charity's chief executive Craig Jones said: "David has been - and continues to be - a tireless supporter of our charity and has made a substantial contribution to advances in the treatment and care of people living with osteoporosis. We're proud and delighted that his efforts have been recognised with an MBE in the Queen's New Year's Honours list."
Marie Shevas, from Kelty, received an MBE for services to charity having raised money for various charities – both at home and abroad – for 40 years. Alexander Watt - founder of the Glasgow Eagles Sports Charity Club, which supports and develops people who have special needs, mental health conditions and disabilities through sport – was named an MBE.
Several UK figures from the sector were also included on the list. Peter Wanless, who has been chief executive of NSPCC since 2013, was knighted for services to children, to young people and to the charitable sector.
Caroline Mason, chief executive of the Esmée Fairbairn Foundation, was made a dame for services to the charity sector, particularly during the Covid-19 response.
Caron Bradshaw, chief executive of Charity Finance Group, received an OBE.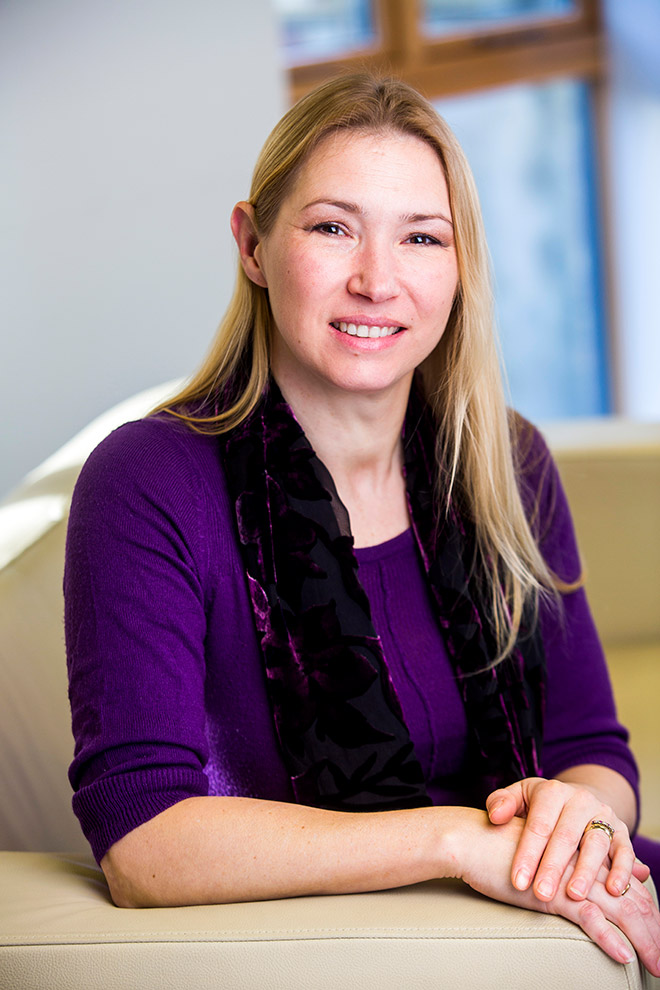 Bradshaw said: "I am deeply grateful for what I see as recognition of CFG's work to support amazing people across our social change organisations and civil society.
"This recognition is bitter-sweet for me; the work of our sector is so critical to the health of society and is never more needed than now. However, whilst government has increased its positive language about our contributions, civil society remains an afterthought in policy-making."
The Association of Charitable Foundations' Carol Mack and Adeela Warley, chief executive of CharityComms, also received OBEs.
Founders of Black Fundraisers UK Carol Akiwumi, chief executive of Money4You, and Paul Amadi, from the Red Cross, were made MBEs.
Peter Lewis, chief executive of the Chartered Institute of Fundraising, said: "They have been great servants to the fundraising community over the years. Not just a fantastic fundraisers raising millions for amazing causes, but also as long-time volunteers and fellows of the Chartered Institute of Fundraising, Paul as a former chair and Carol, our current vice-chair.
"As founders of Black Fundraisers UK and as members of our EDI committee, they have both driven the agenda on equality, diversity and inclusion within the profession and these honours are hugely deserved and merited."
First Minister Nicola Sturgeon congratulated those included on the list. She said: "The New Year Honours list highlights the exceptional contributions of the people of Scotland whose outstanding service and dedication has made a lasting contribution to communities the length and breadth of our country. Their service, in fields ranging from the arts, education and sport to charity, community and science, has benefited people right across society.
"The response to the coronavirus pandemic this year has seen countless people bravely and selflessly go above and beyond their usual duties. It is right that many of them are being honoured, and we continue to be incredibly grateful for their actions during this period."
The full list can be viewed online and if someone from your organisation has been included, contact gareth.jones@scvo.org.uk