The Armed Service Advice Project (ASAP) has helped a total of 15,900 people since 2010
A service that offers vital help to the armed forces community in Scotland is celebrating its 10th anniversary today (Monday 24 August).
The Armed Service Advice Project (ASAP) has helped a total of 15,900 clients over the decade since 2010, putting a total of £17.6m into their pockets through welfare benefits, unpaid wages, compensation and other funding sources.
ASAP is run by Citizens Advice Scotland and funded by a coalition of military charities, led by Poppyscotland. It offers specialist advice and support to veterans, and also to people who are currently serving in the forces, and their families.
ASAP national organiser, Claire Williams, said: "It's hard to believe it's been a whole decade since we were set up. Today I'm incredibly proud of our advisers and workers across Scotland. They have transformed the lives of 15,900 people who were really struggling.
"Most ex-service people get through life okay, but like everyone else, they sometimes do need support with things like debt, poverty, housing or work issues.
"Of course the Citizens Advice network helps people with these issues every day, but those who have served, those still serving, and their families often have particular needs and unique circumstances, so they need a slightly different type of support. That's what ASAP is all about. Our advisers work through the CAB network, so they can use all the expertise and resources there, but they have that extra knowledge to enable them to support people from the armed forces community and access the right solutions for them.
"Seeing a client come through the door looking like the whole world is on their shoulders, and then seeing them leave with a smile, full of relief, is just such a wonderful feeling. Our first 10 years is just the beginning. We know there are many more people out there who are struggling and need our help, so we urge them to contact ASAP today."
I have peace of mind thanks to ASAP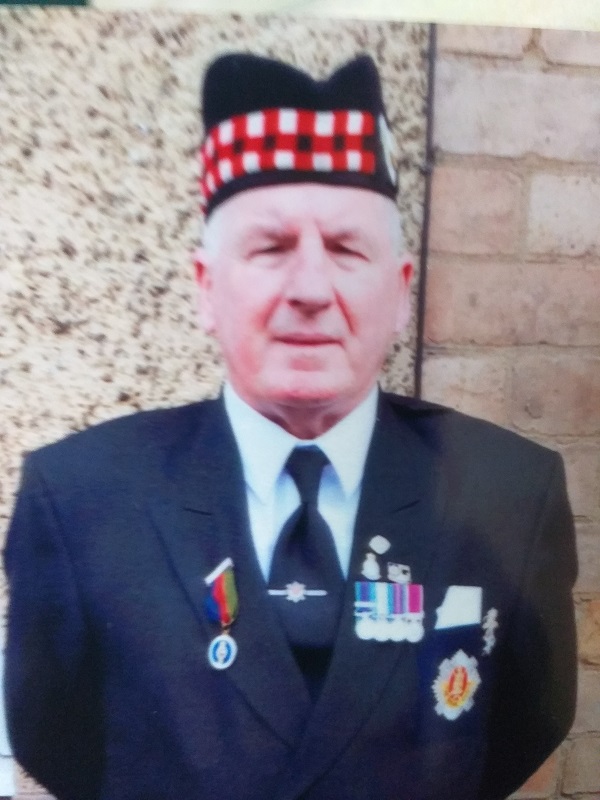 Bruce Fraser served in the army for 25 years. Now an active member of many veterans associations, he spends a lot of his time assisting other veterans with advice. He listens to their problems and points them in the right direction.
Fraser has a war pension and was on Disabled Living Allowance (DLA) so never had any financial problems himself – until his DLA was stopped and he was told to claim the new Personal Independence Payment (PIP) instead. Like many people, he found himself unsure how to proceed and had to seek assistance. This was difficult for him to do as he is used to being the person that other veterans look to for advice, and it was very hard for him to ask for the help he needed.
But he did, and ASAP helped him make his claim – which was successful. But we believe he is eligible for an enhanced payment and we are currently pursuing this on his behalf.
Fraser said: "I left school aged 15 in 1968, and joined the Junior Army. At 17 I joined the 1st Battalion, The Royal Scots. I was posted to Northern Ireland on my 18th birthday. Over the next 25 years I served in Greece, Norway, Denmark, Cyprus, Germany, the Ascension Islands, the Falkland Islands and Canada. I also served on the streets of Britain, clearing the streets and tackling fires during the dustmen and firemen strikes.
"In 1993 I completed my service, but by then I had a number of health problems, including osteoarthritis and nerve/muscle damage caused by years of lifting and carrying heavy weights, and some deafness due to not having ear defenders in my early years. My mental health problems and PTSD didn't surface until years later, in 2015.
"In Cyprus we were there to help protect the local civilians after the Turkish invasion. The last memories stay in my head: throwing sweets to the local children as we drove away. To this day I don't know if they survived. I often think, could we have done more? Was it my fault not to get them further to safety? And in Northern Ireland, we had bricks, bottles and petrol bombs thrown at us. Then the shootings and ambushes. I had three good friends murdered in the 'Angels Executions.' The last thing I said to them was. 'Don't come back in body bags.' I often think of them, wonder what lives they would have led.
"I miss my military service like hell though. I had lots of good times along with the bad stuff. I made many friends, and I also met my wife Kathy through the army. She was in the Women's Royal Army Corps. At that time when service-women got married they were automatically discharged from the army. Still, she chose me - and 47 years later we are still happy together have two daughters: one was in the army for a time and the other teaches disabled children and adults. I'm so proud of both of them.
"When my social security was changed from DLA to PIP, I did find it difficult to ask for help, as it is not in my nature to do that. But I'm so glad I did. The ASAP team couldn't have been more helpful. And they don't just do the job, they are also really friendly and always happy to talk. I now have some peace of mind, thanks to them."
Citizens Advice Scotland's chief executive, Derek Mitchell, said: "The Citizens Advice network is rooted in every community in Scotland, not just geographically but in terms of the different social groups as well. In addition to our generalist advice service, we have a number of projects dedicated to helping particular communities, and ASAP is a great example of that.
"The money that ASAP has put back in the pockets of these people is just one of the ways that the service has helped them. It doesn't include the practical and emotional one-to-one support our advisers have given. But it is one way of measuring the huge success of the project. And that money will be spent in local shops, so it helps local communities too.
"So today I want everyone from the armed forces community in Scotland to know that if they are having problems of any kind, our help is just a phone call or an email away. Please come and talk to us, and we will help you through whatever your problem is. We welcome calls from family members too."
Poppyscotland chief executive, Mark Collins, said: "When Poppyscotland, in partnership with Citizens Advice Scotland, first established ASAP in 2010 it was a smaller service. Today it has a national footprint and members of the Armed Forces community are able to access the vital support provided by its expert advisers, wherever they are based.
"Collaboration and partnership working lies at the heart of everything we do and the coalition of funders working together with Citizens Advice Scotland has brought about remarkable results. For every £1 invested by the funders, ASAP has generated £4.43 of client financial gain. That delivers an outstanding impact to those who have been supported.
"I want to thank all the ASAP workers across Scotland over the last decade for their hard work and dedication. And our message today to all military personnel, veterans and their families is that ASAP is here to help you too with any problem you have."