Robert Wilson has experience in the sporting and voluntary sectors as he takes on the executive post.
A communications professional from the Scottish third sector has joined The Scottish Women's Premier League (SWPL) ahead of its historic inaugural season. 
Robert Wilson will take on a role as the SWPL's first communications and marketing manager as the season looks to kick off.
Robert joins from Scottish-based charity Includem, where he was communications officer, responsible for developing and implementing marketing and communications plans.
He is a familiar figure in women's football, having previously spent six years with Scottish Women's Football as its marketing and communications officer.
The communications professional joins as part of a new executive team, with Fiona McIntyre announced as the SWPL's first managing director.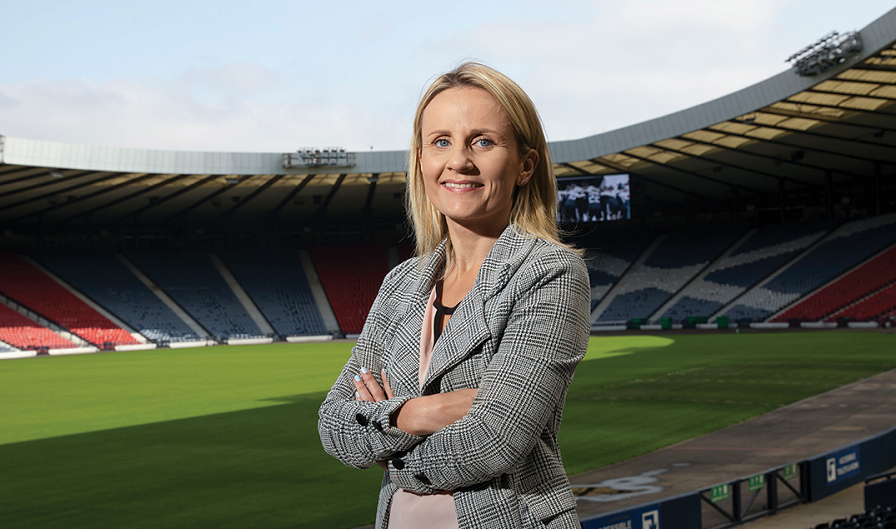 Fiona has been the interim managing director of the SWPL since March 2022 and will officially join the SWPL from the Scottish FA, where she has been head of girls' and women's football since March 2021. She was previously executive officer at Scottish Women's Football.
The team is rounded off by Liam Tait as the SWPL's competitions officer, who joins from Badminton Scotland where he was performance coordinator, responsible for managing logistics around international events.
The trio will form the SWPL's executive team.
The SWPL's new managing director said: "I'm honoured to be appointed as the SWPL's first managing director, especially at such an exciting time for the women's game.
"Working together with the 20 SWPL clubs and the newly appointed board members, we have the potential to radically transform the women's domestic game in Scotland.
"This is a period of exponential growth and possibility for women's football globally, and it is a privilege to lead the SWPL as we strive to maximise the potential of the game in Scotland.
"Liam and Robert bring with them a huge amount of experience of the women's game and will hit the ground running when they join us later this month."
SWPL chair Mary Galbraith said: "Fiona was the unanimous choice of the SWPL Board to be our inaugural managing director. She brings with her the enthusiasm, commercial acumen and experience we need at this pivotal time."
Scottish FA chief executive Ian Maxwell added: "Fiona has played a key role in the transformation of the women's game in Scotland, not least during her time as head of girls' and women's football at the Scottish FA.
"She will be an asset to the SWPL and her replacement will also benefit from the stronger foundations laid and closer working relationships fostered as part of the collective effort to improve women's football at all levels."