Millions face a humanitarian disaster
Scotland and UK charities are spearheading the third sector's response to the crisis in Ukraine in a bid to help the most vulnerable.
It comes as the UN estimates at least 500,000 have been displaced with millions others set to be made homeless as war ravages the region on all fronts.
Dozens of civilians including children have been killed since Russia invaded the country on 24 February.
As charities unite to get aid into the region, Inclusion Europe is leading a coalition of disability groups including Enable Scotland, Learning Disability England and All Wales People First to call for urgent support for Ukrainians who have a learning disability in the ongoing crisis.
They have written to the UK's Foreign Secretary, Liz Truss, Secretary of State for Foreign, Commonwealth and Development Affairs, and the Scottish Government's Minister for Culture, Europe and International Development, Neil Gray MSP, to urge them to press for measures to protect Ukrainians who have a learning disability through all the humanitarian and diplomatic channels available to them.
Best estimates suggest that there are around 100,000 disabled people living in institutions in Ukraine, including 80,000 children. Concerns are growing for their welfare, and for the support they may need to access movement across Ukrainian borders to safety.
Theresa Shearer, CEO of Enable and vice president of Inclusion Europe, said: "I have been speaking with leaders of NGOs across the continent to discuss the human rights implications for people who have a learning disability.
"It is absolutely clear that the Russian invasion of Ukraine has put millions of Ukrainian citizens in danger, and there is grave concern for the welfare of tens of thousands of Ukrainians who have a learning disability.
"In addition to those who live in their communities, more than 80,000 children and thousands of adults who have a learning disability live in institutions across Ukraine, and Inclusion Europe's Ukrainian member organisation has very serious fears for their wellbeing at this time."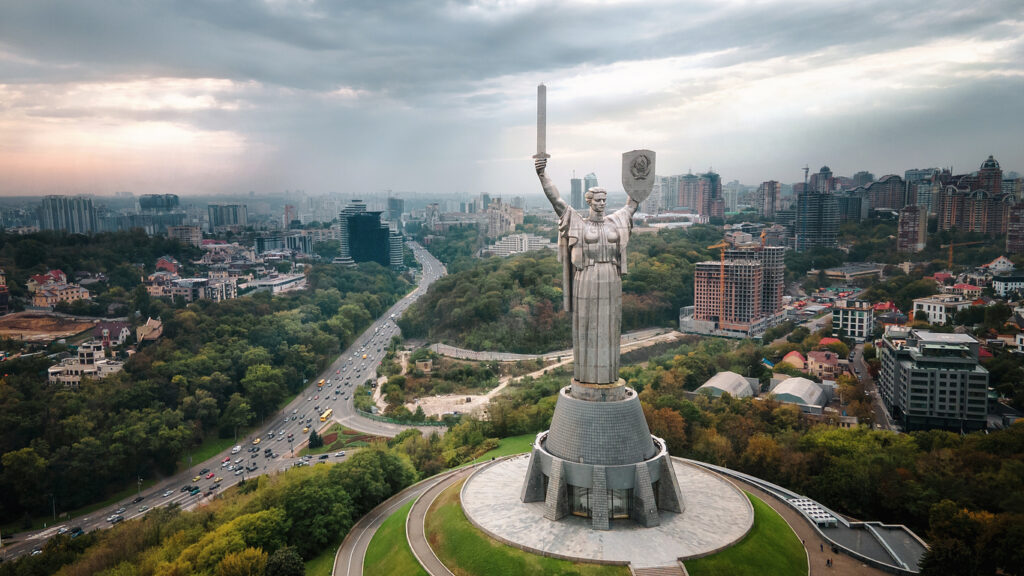 International aid charity Glasgow The Caring City has sent aid to the Ukraine/Poland border and launched an emergency fundraising appeal to enable it to help more.
The charity sent a first tranche of requested aid containing warm blankets, fresh new clothing and children's shoes which are now bound for the border with Poland.
At the same time, the charity has launched a fundraising appeal with an initial target of £10,000 to allow it to provide further support via local partners in what it describes as a "dynamic and changing situation".
Meanwhile Unicef UK raised more than £1m in support of children affected by the war.
The charity has been supporting children in eastern Ukraine since the conflict began in 2014 but launched a new emergency appeal on 24 February after Russia invaded.
The British Red Cross also announced an emergency fundraising appeal at the same time in a joint initiative with its partners in Ukraine.
It said: "Even before recent developments, this eight-year conflict has hit people daily on all levels. It's brought suffering, death, injury and separation from loved ones, as well as the huge mental toll of ongoing violence and insecurity.
"We fear further escalation will worsen an already appalling humanitarian situation and wreak havoc on more lives."
Save the Children has called for a ceasefire as well as launching a fundraising campaign.
The British Red Cross is working with the Ukrainian Red Cross Society on the ground to provide food, water, first aid, medicine, warm clothes and shelter.
The Ukrainian Red Cross Society and the International Committee of the Red Cross (ICRC) are already repairing infrastructure such as water stations, homes and healthcare centres, and are supplying medicines, food and hygiene products to hospitals and families.
Children's charity Lumos has also joined the humanitarian response while British-Ukrainian Aid, which was already supporting people affected by the conflict in eastern Ukraine, announced a new fundraising campaign last week, stating it hoped to raise £20,000 for medical aid.
At the time of writing, the British-Ukrainian Aid JustGiving page had raised almost £150,000.