Gareth Jones 'attended' this week's charity film awards, with the show going on despite the coronavirus lockdown
Finding an escape from the news just now is proving challenging. As important as it is to recognise the severity of the situation we face, relaxation time is also vital and any moments of escapism should be savoured.
One of these spells I managed to have this week was when 'attending' the Charity Film Awards this week. The ceremony was due to take place in central London on Tuesday (21 April), but like so many other events could not take place in its regular format.
Undeterred by the challenges faced, the organisers opted to live stream the awards with those who had submitted entries, and other voluntary sector representatives, invited to watch along and host virtual parties to celebrate the great films produced by the sector.
I joined (on Zoom) representatives of Maryhill Integration Network, St Fillan's Primary School and Media Co-op, who were hoping to pick up a trophy for their piece Under the Jasmine Tree. The film tells the story of a refugee escaping from Syria to Glasgow.
The 18 schoolchildren from the school's Migration After-School Club worked with a professional animator from Media Co-op to create their stop-motion animation: 10 images for every second of their three-minute film. The children drew all the artwork, animated their film, and even created all the sound effects themselves.
There was excitement among the group in the build up to the awards, once everybody had managed to log-on to Zoom, with lots of messages of support being exchanged. The Youtube coverage of the film started, and the quality throughout was excellent. Categories were introduced with a special song performed and winners announced with a magic trick. Celebrities such as BBC presenter and former NFL star Jason Bell sent video messages of support for the event, which attracted more than 400 entries.
Unfortunately, it wasn't to be for Under the Jasmine Tree, but the St Fillan's pupils all enjoyed their night and provided an informed commentary on many of the films.
There was a Scottish winner however, with Scottish Environment LINK picking up the £100k to 500k turnover award for its stunning film This is Scotland.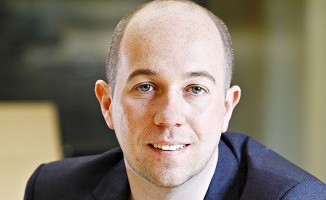 "The current pandemic has underlined to us all just how important nature is in cheering us up and calming us down," the charity's chief officer Deborah Long told me after the ceremony.
"Our short daily exercise routines put us in touch with nature – in our cities where bird song seems louder than before and in rural communities where we're rediscovering local nature encounters. We are so pleased that our film reached and inspired people, whilst reminding us all how amazing Scotland's landscapes and nature is and why it is crucially important to invest in nature and to conserve what we have and restore habitats to enable nature to be more resilient in these times of stress and change."
Charity Film Awards 2020 winners
Charity Film of The Year - Carer's UK & British Gas; People's Choice Film of the Year - Compassion in World Farming; £0K - £10K Turnover Category - Sunshine People; £10K - 100K Turnover Category - Male Cancer Awareness Campaign; £100K - £500K Turnover Category - Scottish Environment LINK; £500K - £5 Million Turnover Category - Surfers Against Sewage; £5 Million - £20 Million Turnover Category - The Born Free Foundation; £20 Million - £50 Million Turnover Category - Blind Veterans UK; £100 Million Plus Turnover - British Heart Foundation; Longform Under £5 Million – CHIVA; Long Form Over £5 Million – ShelterBox; Corporate Cause People – Valuable 500; Corporate Cause Planet – Iceland
The awards was a great escape from the coronavirus crisis, with a host of inspiring and creative films produced by charities big and small. It gave me a hope that some things can go on despite all the challenges we face, and filled a nice hour on what was an otherwise pretty standard lockdown Tuesday night. If you want to relive the action from the night, full coverage of the event is available on the Charity Film Awards website.
Gareth Jones is a reporter for TFN and communications officer for the Scottish Council for Voluntary Organisations (SCVO)