Caledonia Youth's Edinburgh sexual health clinic closes this week, enabling the charity to refocus on prevention.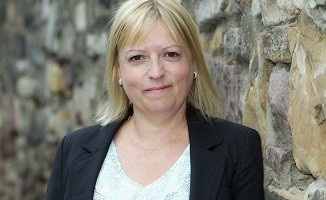 As we get set to close the doors of our Edinburgh clinic tomorrow after 46 years serving young people in Lothian, at Caledonia Youth we are ramping up our range of preventative services to roll them out throughout Scotland.
Life can be really tough for young people as they wrestle with everything from hormones and relationships, to exams and worries about getting a job. Undoubtedly third sector organisations are well placed to provide much needed, tailored support. Services such as our own one-to-one support, counselling, tailor-made education and school-based programmes are vital to reaching out to young people across Scotland when it comes to their relationships, emotional and sexual wellbeing. This is especially true for more vulnerable and hard to reach individuals.
Our aim is to improve resilience, reduce risk taking and enhance personal and family relationships, helping young people make more positive lifestyle choices
So, of course we are disappointed that our contractual clinical and education provision with NHS Lothian will end this month after 46 years. This will see the TUPE of our specialist Edinburgh clinical team to Chalmers Sexual Health Centre, a resource in which the health board has invested heavily. While we have concerns about the implications this decision has for young people accessing services in Lothian, and for the partner organistions that made referrals to us, it has been our long standing strategy to move our focus away from clinical provision to more preventative services.
Our aim is to improve resilience, reduce risk taking and enhance personal and family relationships, helping young people make more positive lifestyle choices and cope with the often challenging transition into adulthood. We have greatly expanded the depth of our work, concentrating on preventative interventions and been flexible to maximise their impact, an approach which has achieved positive results right across Scotland. Services cover harmful risk taking, emotional issues, self esteem, negotiation skills, sexual wellbeing, bullying, alcohol and drug use, and internet safety. These will continue through interventions delivered on our own and in partnership with other third sector bodies.
We are also increasing our training provision for adults who work with young people, as well as parents and carers, to help increase their own knowledge and confidence when dealing with such sensitive issues. We are turning a negative into a positive by reconfiguring the space created by the closure of the clinic at Castle Terrace and transforming it into a city centre hub for specialist one to one support, counselling and training. We will use this for our own sessions and as an income generator. We will also continue to provide outreach services to groups across Scotland in youth-friendly environments, schools, young offender institutions and prisons.
Looking ahead, we remain very confident about our direction. Thanks to securing the Third Sector Early Intervention Fund last year and other new funding sources, we can continue to ensure young people are given the time and the tools that help minimise harmful, inappropriate behaviour. We firmly believe prevention is worth investing in.
It is an exciting direction for our charity, as we set our sights on continuing to support organisations and individuals but, above all else, to remain determined advocates for our young people for many more years to come.